Instagram is the flagship platform for influencer marketing. In 2017, more than 1.5 billion posts mentioned the hashtag #ad (# sponsored), a growth of 198% compared to 2016.
Beyond the traditional photo or video posts, the industry and its consumers are becoming increasingly interested in a different media format: Stories. Brands and their audience alike have taken to this vertical format like ducks to water. It's no wonder, since their launch in August 2016, Instagram Stories have quickly gained popularity. By June 2018, the network had 400 million users interacting daily with Instagram Stories, propelling Instagram far ahead of Snapchat, despite Snapchat being the first social network to introduce this format.
According to a study conducted by Instagram in June 2018, 39% of respondents are more interested in a brand/ product after watching an Instagram story that features it. Because of this, the Stories format is progressively integrated into influencer campaigns. In March 2018, Activate revealed that more than 50% of influencers and 70% of marketers surveyed said they had used the Stories format during an influence marketing campaign.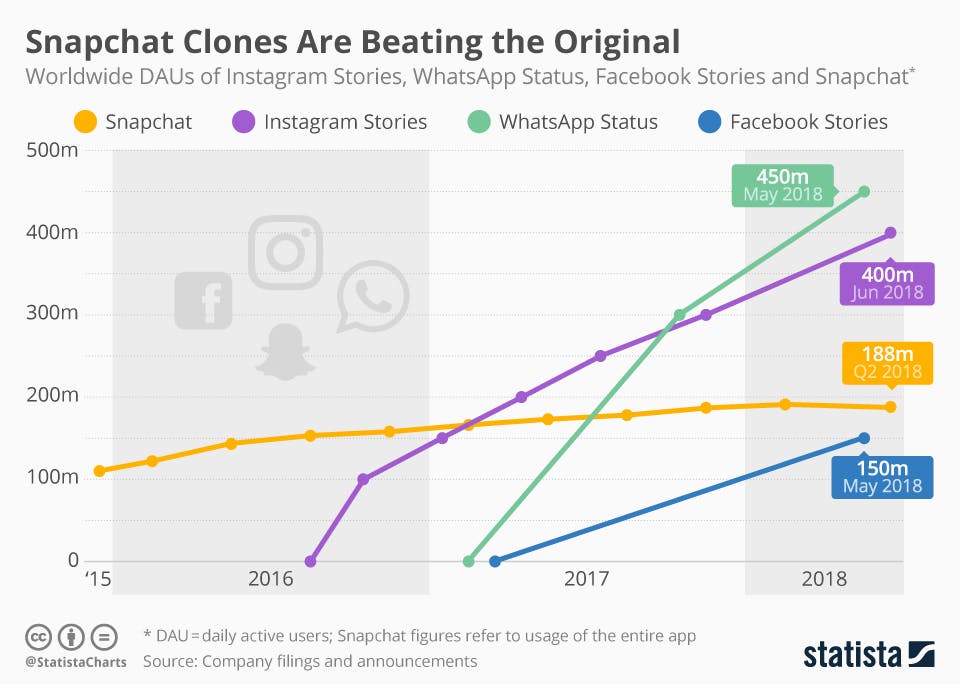 Source: Statista
What are the benefits of Instagram Stories for influencer marketing?
1. Authenticity
March 2018 saw a new buzzword added to the marketing glossary – "influence fatigue." The development of influence marketing has inevitably caused some weariness among Instagram users, who feel this "influence fatigue" against the many sponsored posts in their news feed. A study of Bazaarvoice reveals that the cause of this fatigue is due to content that is becoming repetitive, decreasing in quality and a lack of authenticity. But can Instagram Stories save the day? These short-lived stories, published in real-time, in vertical formats that prove they were shot on phones are less elaborate, filtered and polished. This is a format that seems much more real and can more easily win the trust of your community.
2. Impact
Instagram Stories has a very different impact on regular newsfeed posts for two reasons:
When someone opens an Instagram Story it immediately appears in full screen, without leaving room for distractions. No numbers of likes, comments or suggested content can be seen other than the content of the post in full screen. This is a very rare opportunity for social network content.
The format of Stories plays on FOMO (Fear of Missing Out) which encourages us to open and view all the Stories available at the top of our Instagram feed as the following day it would have disappeared.
A study conducted by Instagram revealed that 44% of users are attracted to Instagram stories because the content disappears after 24 hours. With consumer privacy concerns at a high, users can lessen their digital footprint using this feature since content vanishes.
3. Creativity and storytelling
The format of the Stories is very conducive to new forms of narration and originality. For example, the Bacardi brand has diverted the Stories format to put its subscribers in the shoes of a beatmaker with its InstantDJ campaign.
The NGO Care took advantage of the narrative potential of this format to share the daily lives of 7 women from around the world, with the support of several influencers.
4. Interactivity
Instagram Stories are often evolving as new features are added regularly. We can make use of polls, emojis sliders and sticker questions: Stories have a whole range of possible interactions that users don't have in feed publications.
Surveys and subscriber questions are a great way to gather feedback from the influencer community and respond accordingly. In addition, Instagram's algorithm actually counts this as better quality engagement than regular likes and comments on newsfeed posts, which will enable you to rank higher on the Explore page, resulting in more exposure, likes and followers.
5. Conversions
Accounts with more than 10,000 followers can include outbound links to their Stories. To access it, subscribers only have to "swipe up" to land on the desired web page.
This feature is especially exciting because it is unique to the Stories – newsfeed publications do not allow users to add links to their captions. In an influencer marketing campaign, Stories can easily redirect to an e-commerce site or a specific sales page.
It is also possible to integrate shopping stickers, allowing you to tag your products directly in stories. Your subscribers can then see more details about the product in question and redirect to your site to order.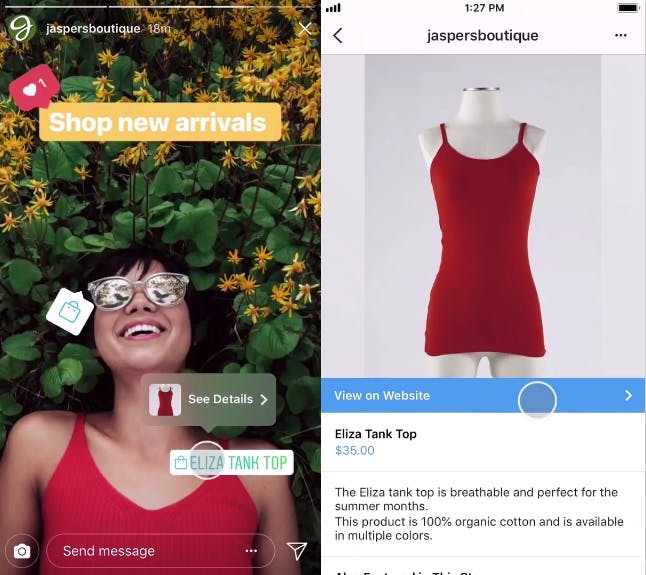 6. Re-Sharing
Much to the delight of many users, an "Add to Story" button now exists. If an influencer tags you in their story, you can re-share it by clicking "Add to Story" when you receive the notification in your DMs. You can now spread the story of an influencer through your brand account.
If an influencer story for your brand has been successful, you can also consider sponsoring it to reach more people, as long as you have the agreement of that specific influencer.
So, Instagram Stories or Posts?
Which format to choose for your next campaign?
The format of Stories has some pros but is not without its cons. Because of its limited duration, the scope of Stories remains lower than that of conventional publications. According to a study by Metricool, for accounts with 5,000 to 50,000 subscribers, the range increases from 27% to about 8% between conventional publications and Stories.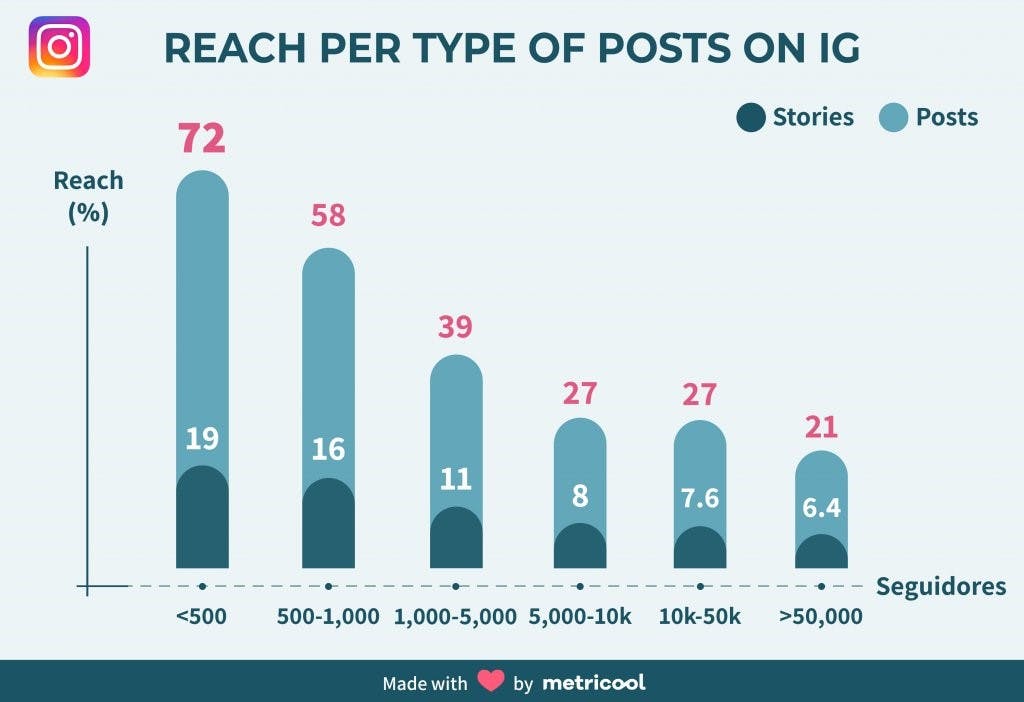 Instagram Story Highlights is a new feature on the platform that enables users to save their stories in a "highlight roll" on their profile. Highlights are positioned front and centre (just below the bio) so that when someone visits a profile, they can actually see their highlights before their regular feed.
Not only is the format of this content authentic, fun and engaging (as it used to be Stories), but it lasts forever too – so followers can go back and review the same content if desired.
When choosing which format to use, it's best to know the advantages and disadvantages of each: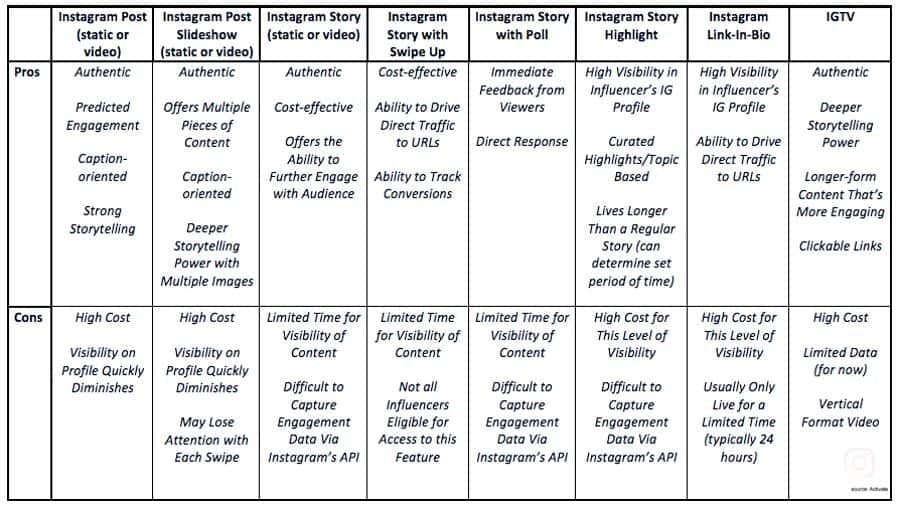 Source: Adweek
Using Stories for Influence Marketing
Show the scenes of your campaigns
When you're preparing a campaign with influencers, Stories can complete this campaign by giving a behind-the-scenes glimpse.
If your campaign is based on a product test, the Story can be used to show the reception and the first product tests.
For example, influencer Elizabeth Hugen before opening products received by Diptyque: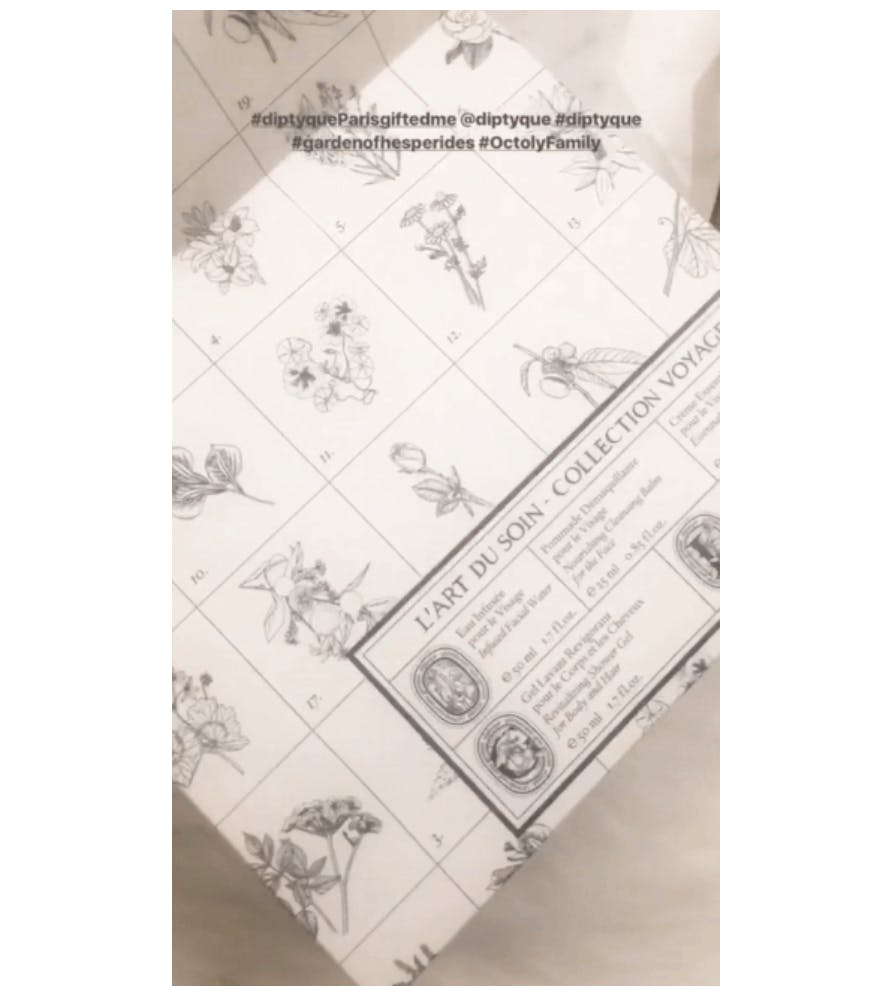 In the context of an event, the influencer can share their preparation or behind-the-scenes "getting ready" in their Story.
For example, influencer Ashley Graham before going to the launch party of her collection with the brand Pretty Little Thing.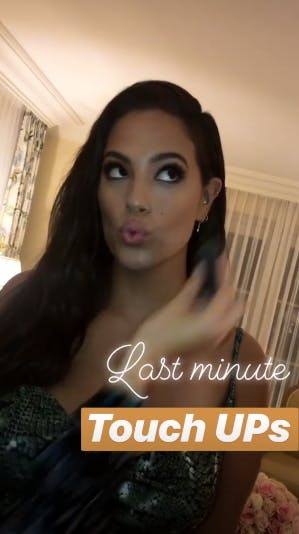 Using polls to engage your audiences: The interactive format of Stories and the features of Stories, allows influencers to really engage their subscribers, and build an experience with them.
That's what Nyden, a ready-to-wear brand created by H & M in association with 10 influencers did. To imagine their next collection, the 10 influencers asked their subscribers the patterns, materials, colours they preferred to guide them in the creation of their dresses.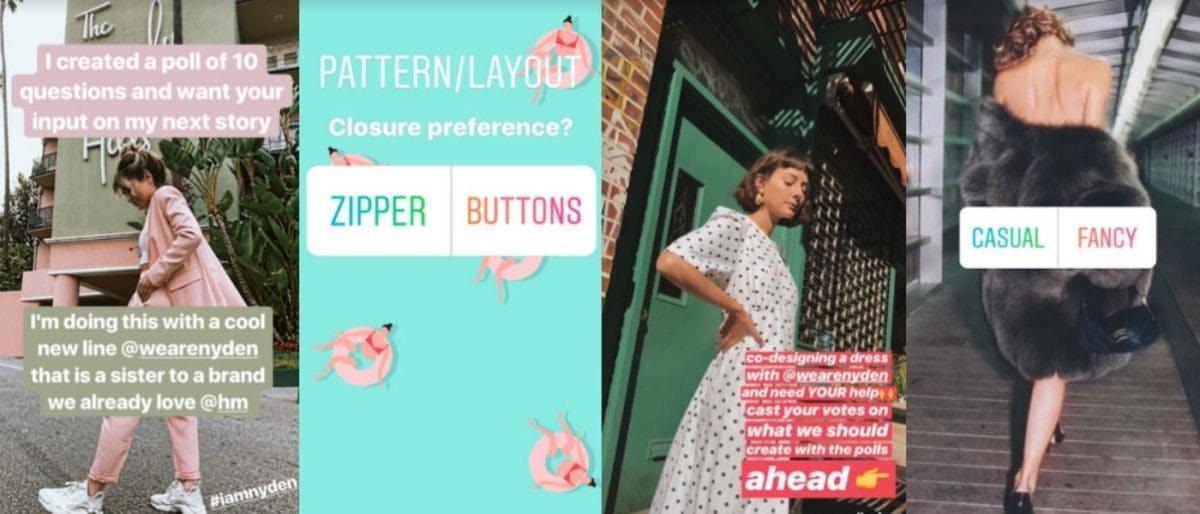 In total, the influencers received more than 35,000 votes and many private messages from fans very excited about this new collaborative collection.
This campaign was also an opportunity for Nyden to have detailed statistics on their consumers, such as the fact that 60% of Los Angeles-based subscribers prefer buttons to zippers.
The Stories Takeover
One of the most common formats for engaging Instagram audiences is takeover: when an influencer takes control of the story of a brand. This type of operation can serve several purposes:
Acquire a new audience by making your brand known to the influencer community
Engage your audience by partnering with an influencer who will interest them
Promote an event, product or promotion
The important thing is to have a specific goal in mind when planning your takeover. For a successful and interesting operation for both parties, it is better to offer a real experience to the influencer and let their creativity express itself.
For example, the Victoria's Secret brand let the Stella Maxwell model and yoga teacher Beth Cooke take control of their Story, to organize a yoga session, inviting subscribers to participate from home.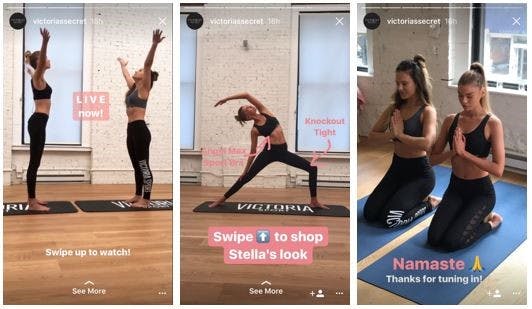 The brand then invited subscribers to share photos of their session with the hashtag #TrainLikeAnAngel and used the "swipe up" feature of the Stories to offer fans the chance to buy the outfit worn by Stella Maxwell.
Stories with Shopping Content
In the field of ready-to-wear, many brands have invited influencers on their site or their social networks to share their look, inspired by the catalogue of the brand.
Now Stories, embedded links and Shopping stickers allow you to invite influencers to share their look and give the opportunity to buy the products put forward directly from Instagram.
For example, major fashion label Michael Kors took advantage of the New York Fashion Week to invite different influencers. The influencers were photographed roaming the streets of NYC sporting their Michael Kors outfits and collections, which the brand then used to add to their Story.
A built-in Stories link directed subscribers to the brand's website, where they could buy the outfit worn by each influencer.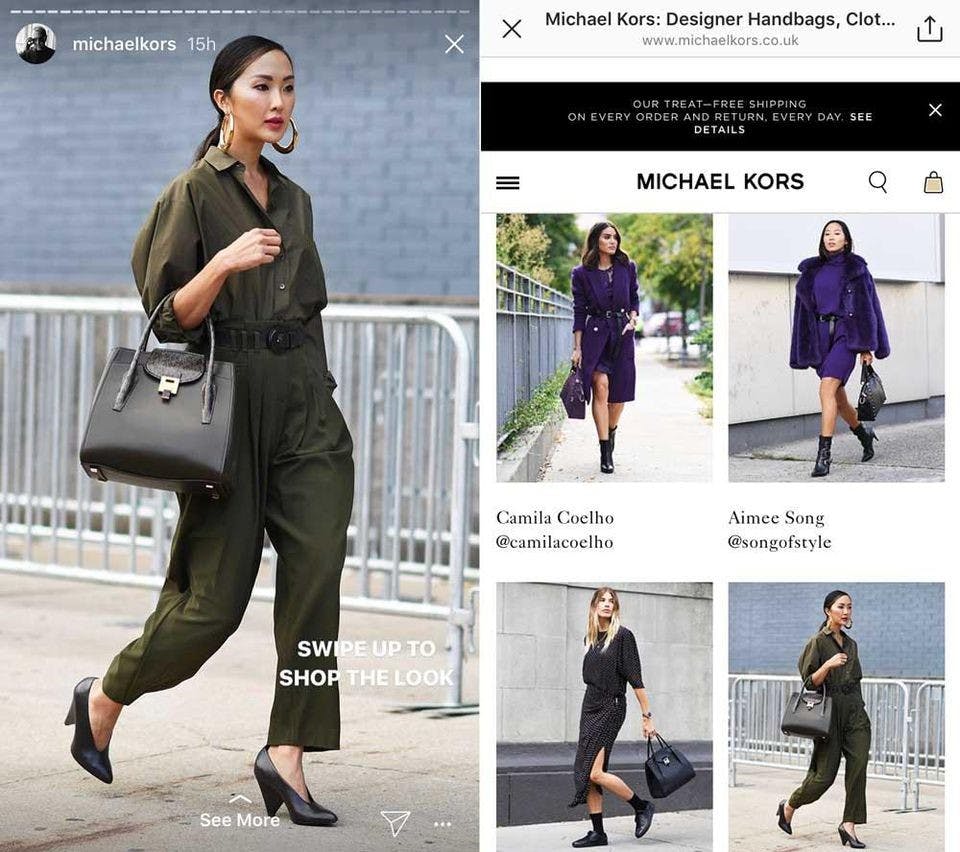 How to measure the impact of Instagram Stories of influencers?
Historically, measuring the performance of Influencer Stories has been a major challenge for brands.
What with more data going private, and ephemeral content not lasting more than a day, measuring Stories' campaigns meant that brands had to manually check their influencers Stories, which is time-consuming and close to impossible if you have more than a handful of influencers to track, or the influencers were required to take screenshots of their Stories to prove to their work to brands. Sound familiar?
This is why we have developed a Stories tracking tool integrated into our influence marketing platform.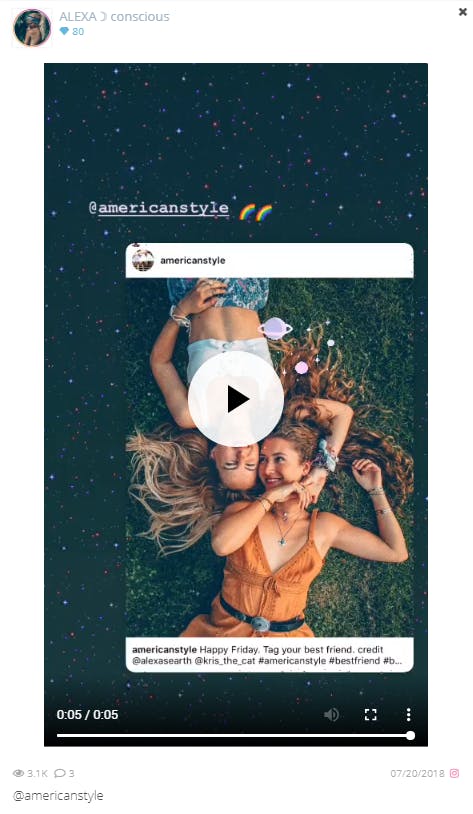 If an influencer with whom you collaborate mentions your brand or hashtag in his Story, you will now be able to view the content of that Story, even after the 24-hour limit, and analyze his performance with indicators such as unique views and received messages.
In practice:
To measure the performance of the Instagram Stories of your influencers, they must have an Instagram Business account. The vast majority of influencers already have one, otherwise, just follow these simple steps.
These influencers must also be authenticated on our platform. If they are not yet, they simply connect their Instagram account to our platform. To make it easier for them, you can invite them directly via the Campaign tab, by clicking Campaign Invite in the drop-down menu.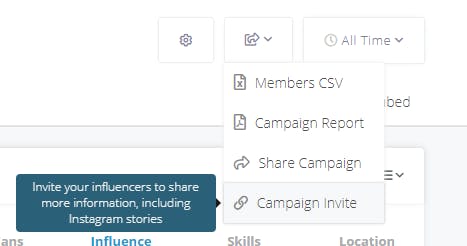 There you go! The measuring of Stories will start once the influencer is authenticated and you can integrate their performance into your campaign reports: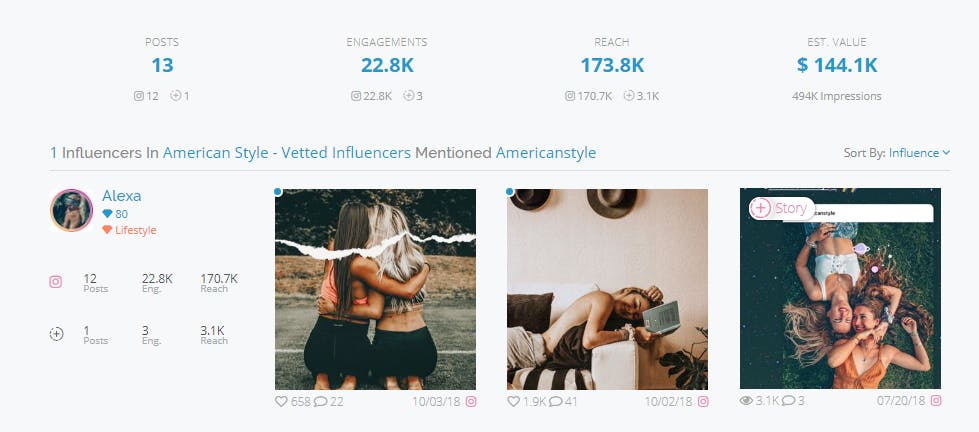 With Meltwater's new Social Influencer Tool, you can:
Discover the influencers that are already talking about you – our influencer search engine includes 500 million profiles, find the influencer that fits your brand. Search by influence, niche and much more.
Optimize your campaigns: A dedicated workflow to activate your chosen influencers. Get contact information, manage outreach and export data.
Measure results: Analyse the impact of your campaigns, follow updates from your influencers, and measure your ROI in realtime.
Request a free demo today.