How PR Pros Can Become Master Trend Forecasters
PR professionals are always looking to find the most efficient ways to broadcast their messages. There are few better ways than by trend jacking. Think about it: if people are talking about a particular subject, why wouldn't you want to take advantage of that interest? It will make messages easier to communicate and share if you're speaking from the same cultural perspective.
In our webinar with Janna Stark, an independent trend consultant who specializes in helping her clients take their brands to the next level, we share strategies to begin on the path to trend forecasting. This includes exploring how to spot trends and the influencers who shape them, how to craft messages to target the influencers, and much more.
Here are highlights to guide you in future trend forecasting.
Trend Spotting vs. Trend Forecasting
Whether you know it or not, you are a trend spotter. Being a trend spotter means you are aware of what's happening right now. Trend spotting allows you to understand the changing nature of the market and how that appeals to the consumer and the extent to which a trend affects aspects of our daily lives.
Once you've spotted something happening in the cultural zeitgeist, you'll want to use a listening tool — like a media intelligence platform or a social listening tool — to see how influencers and your target demographic discusses the trend. You will want to check if the sentiment is positive/negative and if the message volume is increasing as a measure of the trend's strength. It would also be instructive to take note of what words people are using to describe the trend.
With the help of listening tools, you will be able to find the unique twist you'll give to the trend and what type of influencers will be the best to target.
Because trends evolve, being only a trendspotter can be risky. Imagine if you were working on a trend that's not relevant anymore; your message would be much less appealing and interesting, lowering your PR effectiveness.
This is where trend forecasting comes into play. By forecasting trends, you can predict and anticipate a trend, which will help you to make the most of the opportunity as it starts to happen.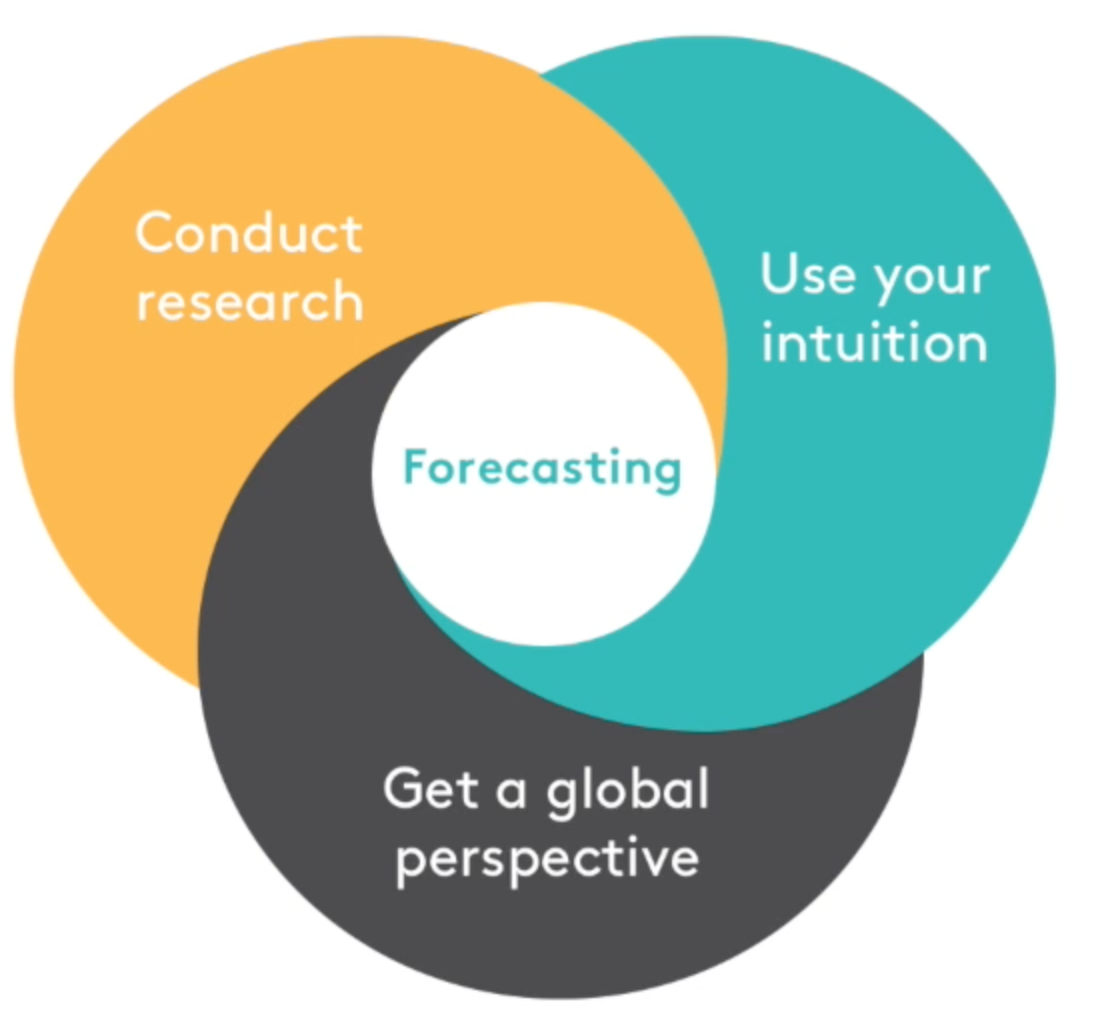 3 Trend Forecasting Tactics to Implement
In order to become a master trend forecaster, there are three tactics you want to implement.
1. Research Socio-cultural Trends
By carrying out socio-cultural trend analysis, you are looking at the circumstances that surround your target audience and how those circumstances affect their behavior. This can help you understand more when new trends start to happen and how to get ahead of them.
2. Listen to Your Customers
You don't want to define what the trend is or what you think of it. You want to be aware of what your customer has to say about a given trend and how it affects their behavior. Be completely honest with what you hear, even if you don't like it or agree with it.
Gather all Perspectives and Opinions
Following the previous tactic, you don't want to be picking the customers' opinions that are most convenient for you. Don't pass judgment on your audience's opinion; take them all into consideration.
3. Know Where to Look for Trends
Finding trends takes an ambitious and curious attitude towards your audience. You'll want to look at any site that influences behavior, like Twitter or Buzzfeed. Look beyond what's being said, and see what people feel. Ask yourself, "what's the underlying story about this (a given trend)?"
Don't get trapped in your personal curation bubble. For example, if you only look for trends on Twitter, you will miss out on a lot of content from audiences that create, discuss, and share on Instagram or Reddit. Any site where you can learn more about your audience's behavior is perfect for your trend analysis.
PR Takeaways
Keeping up with the trends is one of the most critical aspects of being a PR professional. By being open to what people are saying and getting the gist of what they are trying to communicate, you will be able to take advantage of new trends and spread the reach of your messages, and, ultimately, growing your community.
If you want to learn more about trend forecasting, download our on-demand webinar on the topic for free.