Knowing and cultivating relationships with brand fans, a.k.a. Brand Ambassadors, a.k.a. Micro-Influencers can be invaluable. Here's a primer on what brand ambassadors and influencers are and how to start working with them. Once you're ready to get into the reeds, download our free ebook.
Over the past few years, methods for reaching a target audience have changed significantly. While marketers probably prefer a time when TV commercials were most effective, the majority of people are getting used to new channels of promotion.
What was once considered cutting-edge, no longer works. The days of one direction communication are over. What's the latest trend in marketing communications? Brand Ambassadors.
And by saying Brand Ambassadors, we are not necessarily thinking of big names. Okay, celebrities are Brand Ambassadors as well, but we want to focus on individuals who aren't Oscar-winning actors but can still have a significant impact on a brand's image. Let's start from the beginning. People trust Brand Ambassadors. Companies (should) love them.
Who Is a Brand Ambassador?
There are two types of Brand Ambassadors (aka Brand Advocates). The first are famous and recognizable people; companies hire them, the relationship is transparently transactional, and expectations are straightforward.
Such cooperation is planned step by step, strictly scheduled, and forecasted. In that case, a brand ambassador is a very well-known individual to the public or particular industries.
Nowadays, brands focus on bloggers and personalities on social media (YouTubers and Instagrammers). These YouTubers and Instagrammers often achieve similar campaign marketing results as the "big names." They open their engaged community to brand partners and offer space on their blogs, YT, and social media channels.
The second type of Brand Ambassadors are people who mention or recommend your brand freely. Sure, big names can do the job, but not in the same way; the most significant difference between these types of Brand Ambassadors and the first category is that they often advocate for free (or at least on a non-cash exchange basis).
These are diehard fans. They tend to get satisfaction from being engaged with the brand. Expectations in a long-term relationship with this type of Brand Ambassador includes branded products from the company or concierge-level customer service.
There are many ways to turn a regular (but vocal) customer into a Brand Ambassador. In return, he may become loyal (and write about you once or twice) or extremely loyal (and then they can call you their hero!). Their love for and knowledge about your brand can catapult them into micro-influencer status. So, is this type of micro-influencer significant? Let's take a closer look.
Why Are Brand Ambassadors So Important?
Let's go back to the beginning of this article for a moment. Brand promotion and image building can now be both the hardest and simplest it has ever been.
How is that possible? Here's the answer. The most difficult thing to overcome in TV advertising is that it became boring and predictable to the viewer. TV viewers most often react to commercials by changing the channel as soon as they hear a commercial break coming. The result is time, money, and resources wasted.
What is more, brands that present only positively present themselves aren't trusted (but it is unlikely they would say negative things about their brand in paid ads).
According to the survey below, recommendations, at 78%, is the best type of brand advertisement. Herein lies the power of the Brand Ambassador.
If the audience knows that a person promoting the brand is not being paid to do so, they will more likely believe them. This type of word-of-mouth marketing works great. But remember, the acquisition of loyal Brand Ambassadors can be difficult. It is to some "a reward" for a magnificent and hard job.
Now take a look at the "simplest part" of building an image. We live at a time when the Internet is creating tremendous opportunities for marketers.
We can make noise with our marketing toolbox and (with luck) will hit the nail on the head. With a small budget, we can reach thousands of people and show them how cool we are. We have websites, social media fan pages, and profiles, where they can go to check us out and interact with us.
We don't need tons of gold to be shown in a good light. Also, out there in the virtual world, our Brand Ambassadors live and express their opinions and impressions of us—giving us credit, expressing satisfaction and gratitude, encouraging others to try or benefit from using our product X.
They have immense credibility as the perception is that their opinions are objective. People have every reason to believe the sincere testimonials from these Brand Ambassadors. Especially, if they're the first (objective) opinion on the brand that people see when googling.
Brand Ambassadors not only make people eager to try new products, but they also build an image of your brand in micro-or-macro (if a Brand Ambassador is an influencer – lucky you!) scale. How likely is it that an audience would believe a producer's advertisement and not a regular person who recommends it without prompting?
How to Find and Deal with Brand Ambassadors
When asked, people tend to prefer recommendations that come through IRL conversations in person or over the phone. Although, as noted, Brand Ambassadors are most active on the web. You can find them on forums, on Twitter, in posts, articles, blogs, and comments.
There are available tools to help you find people who mention your brand on social media. Using a social media monitoring tool will automatically gather your chosen keywords' data and brand mentions, usually compiled in easy to digest graphs. Want to be up-to-date with all your brand mentions? It's never been easier.
Anytime anybody types something about your brand, product or service, your media intelligence tool will let you know. Also, it can surface interactive mentions from the most influential so that you can engage with them.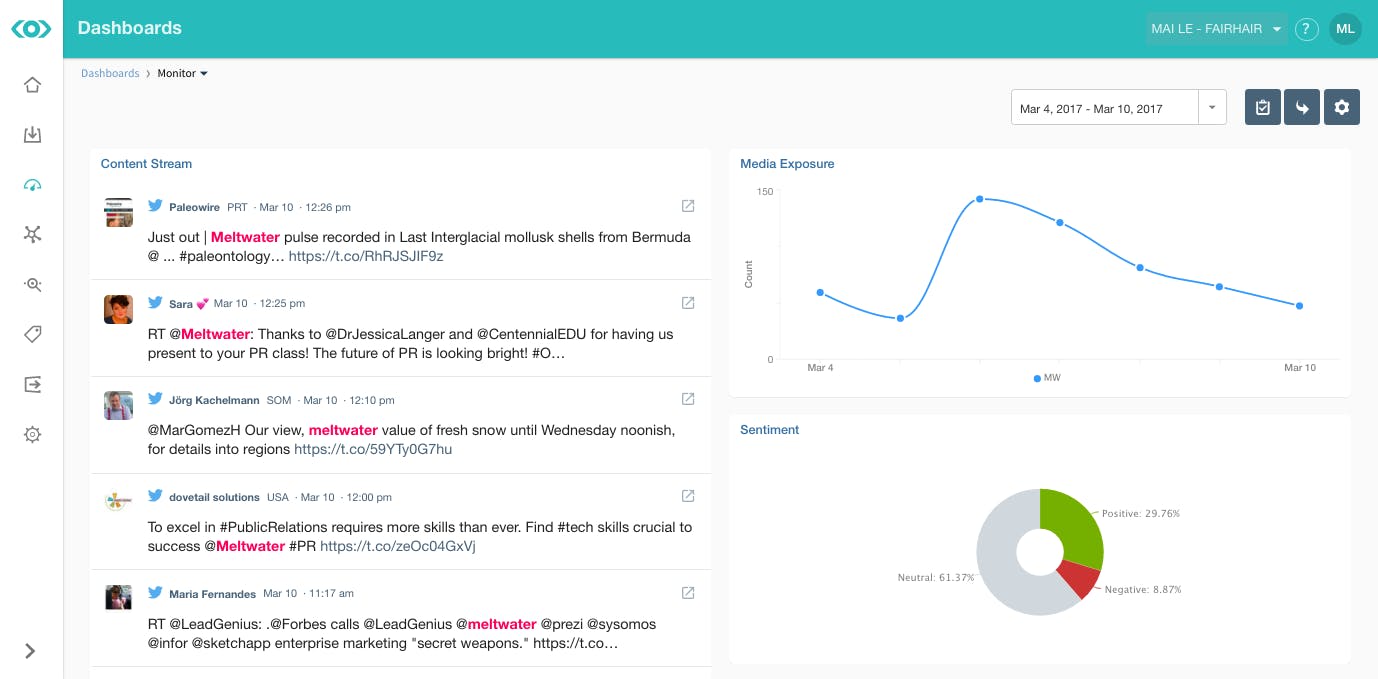 Okay, so what can we do when we find an engaged user who chooses to recommend us? Thank them and thank them fast. In this instance, getting there first is important. You get extra points for two things: reacting swiftly and appreciating the efforts. By showing your interest, you communicate that you are aware of what your audience says about you and that the feedback is appreciated.
Showing your interest in engaging with your audience is the first step. The next step is up to you. Depending on the size and type of recommendation you have a full choice of what to do further. Send vocal customers a gift. It doesn't have to be a new car. A funny cup, a set of office tools, free monthly access to an account in your application, a calendar.
Remember, whatever it is – it must be high quality and relevant to your brand. Have a lot of Brand Ambassadors? That's great! You don't have to be Santa Claus. Mention them on your social media accounts, leave a 'thank you, Ann!' below the comment. You need to estimate the scale and nurture them as you feel. And you should always take your Brand Ambassadors seriously.
Summary
Nowadays, Brand Ambassadors mean the world to brands. As brands earmark thousands of dollars for campaigns, agencies, and space/time, fans who recommend them for free are a treasure trove of gold.
Fortunately, they are more affordable than a pot of gold. It is necessary to keep an eye on Brand Ambassadors, be thankful, appreciative, stay in touch, ask what they expect of your brand, and never underestimate their power.
Neglecting them is a sin against your brand reputation. Be as good to your audience as they believe you are.
When you're ready to engage with Brand Ambassadors and welcome into the fold as your Influencers, make sure the parameters of the relationship benefit everyone involved. Download our ebook, The Communication Pro's Guide to Influencer Marketing.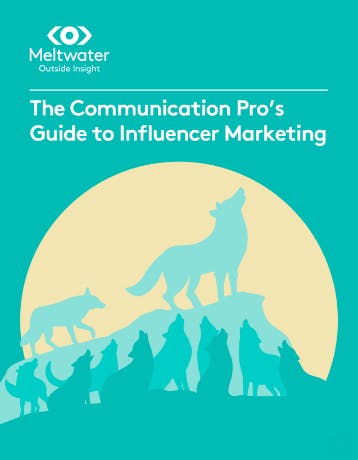 This article originally appeared in The Positionly SEO and Inbound Marketing Blog, was written by Magdalena Urbaniak from Business2Community.