Press releases are alive and well. In the age of Twitter and social influencers, getting coverage in traditional media is still a holy grail. Our PR guru Michelle Garrett found 6 great examples of releases to help you raise the bar. For more tips and tool, read our ebook New Strategies in Media Relations.
Press releases are a staple of the PR professional's world. Simply put, they help bring visibility to a brand. However, some are written more effectively than others.
Let's take a look at some well-written press releases that help brands get noticed with compelling angles and writing styles.
6 Press Release Examples
1. Partnership announcement: This Apple press release offers an example of how to make a joint announcement with partners. It includes boilerplates from each of the alliance members, as well as contacts for each, so that if a journalist has questions, he or she can contact the company (or companies) they want to talk with.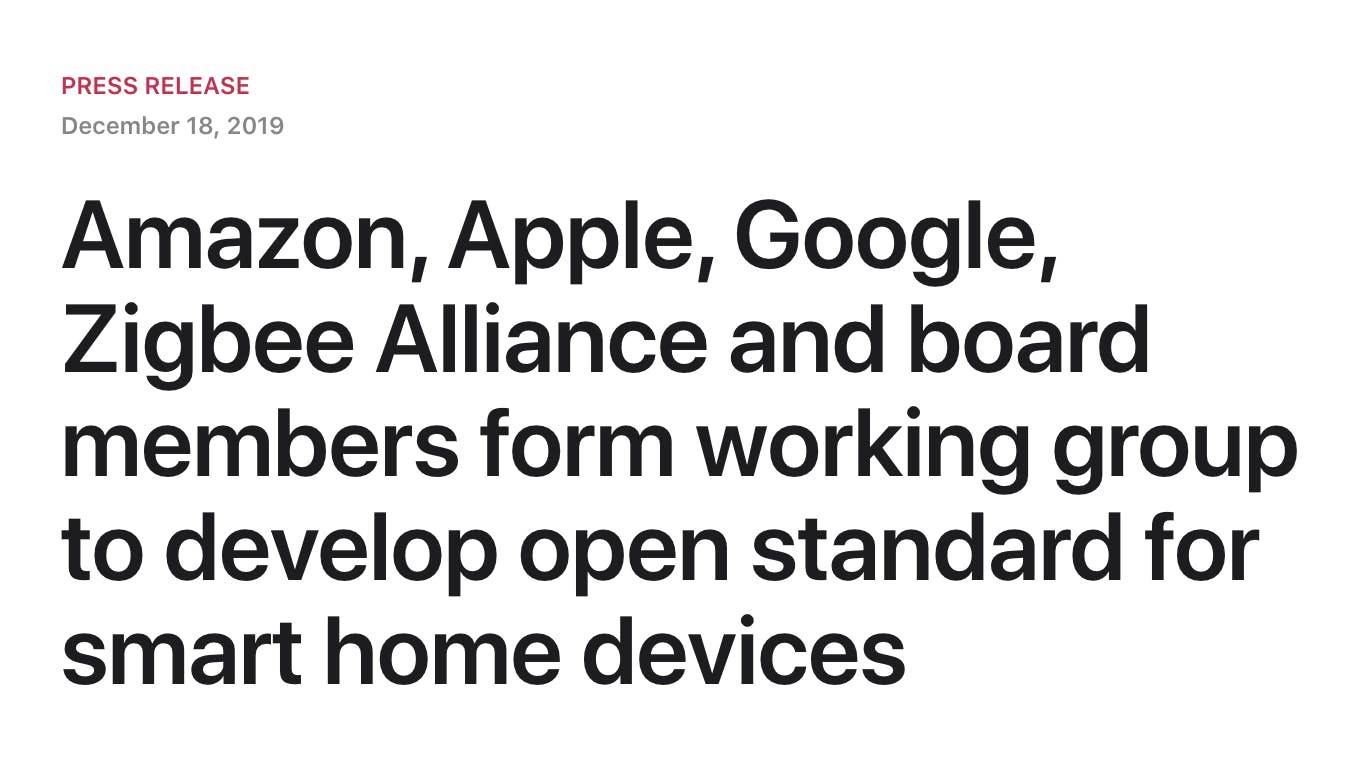 2. Acquisition announcement: In this press release example from Mailchimp, notice how the lead gets right to the point. It also provides statements from both parties.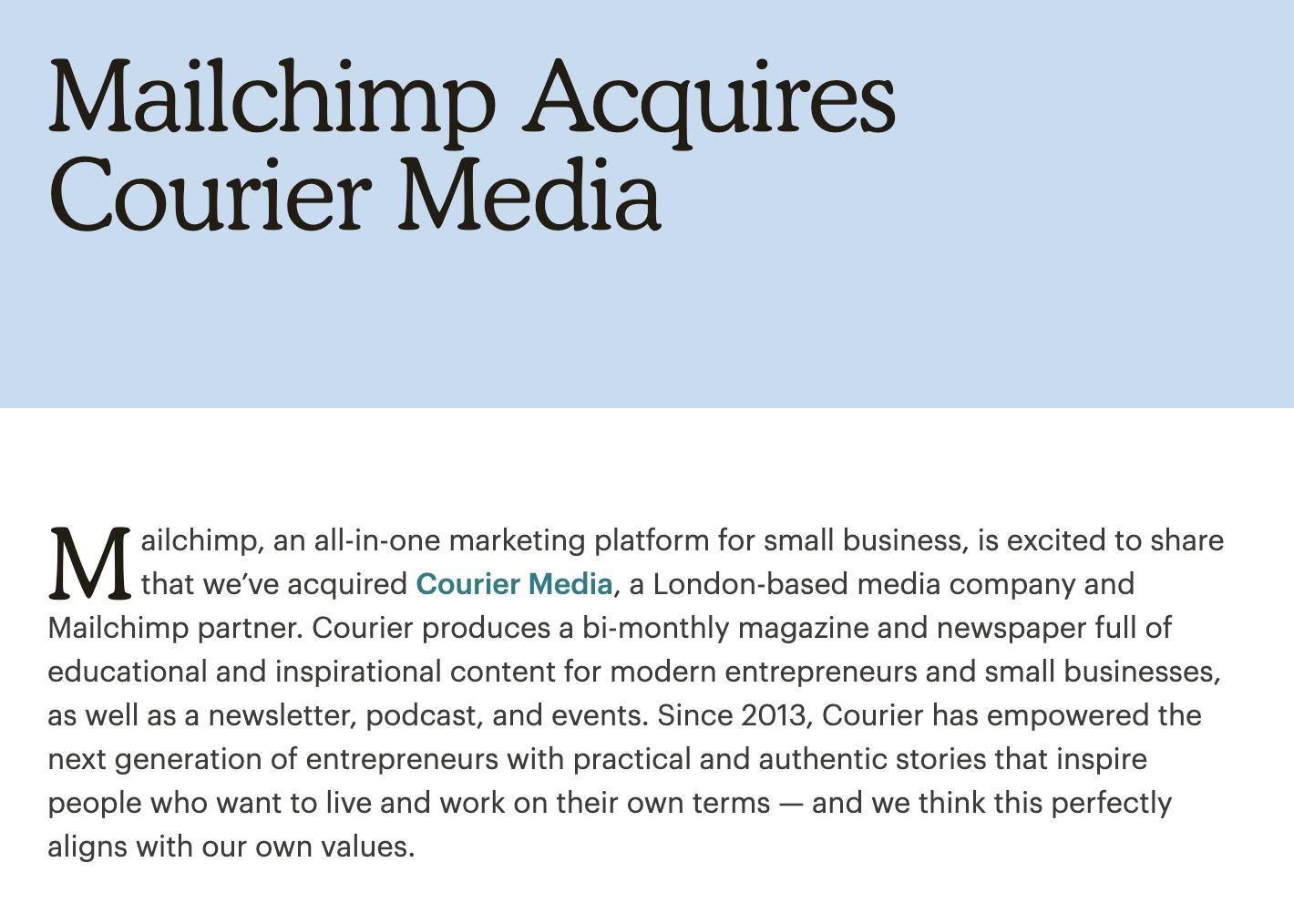 3. Product announcement: Note how Håfele's press releases open with a few bullet points for those too busy to read the entire release. Here's one that takes a topic that could be a bit dry (organizers for closets and garages) and puts a human spin on it. "Press releases don't need to be boring," said Scott Kaminski, marketing communications & PR manager, Håfele. "And they really shouldn't be—especially if you're looking to really connect with your audience."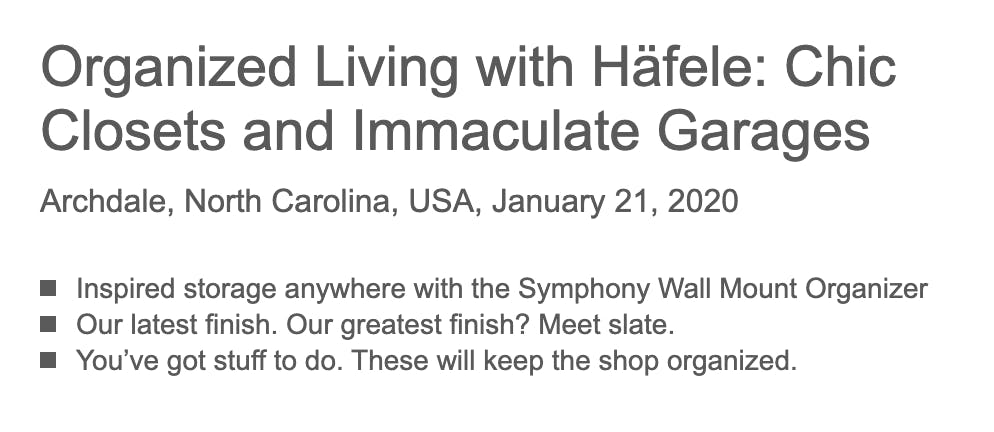 4. Announcement of a new initiative: This Headspace press release announces a global challenge which not only brings visibility to the company but also "aims to advance the conversation around mental health," so it also serves an example of how to announce a social good initiative.

5. Promoting the results of a study: Dell used a press release to announce the findings of its annual Women Entrepreneur Cities Index study. It highlighted the key takeaways, which were shared at its annual summit, making the results that much easier to share.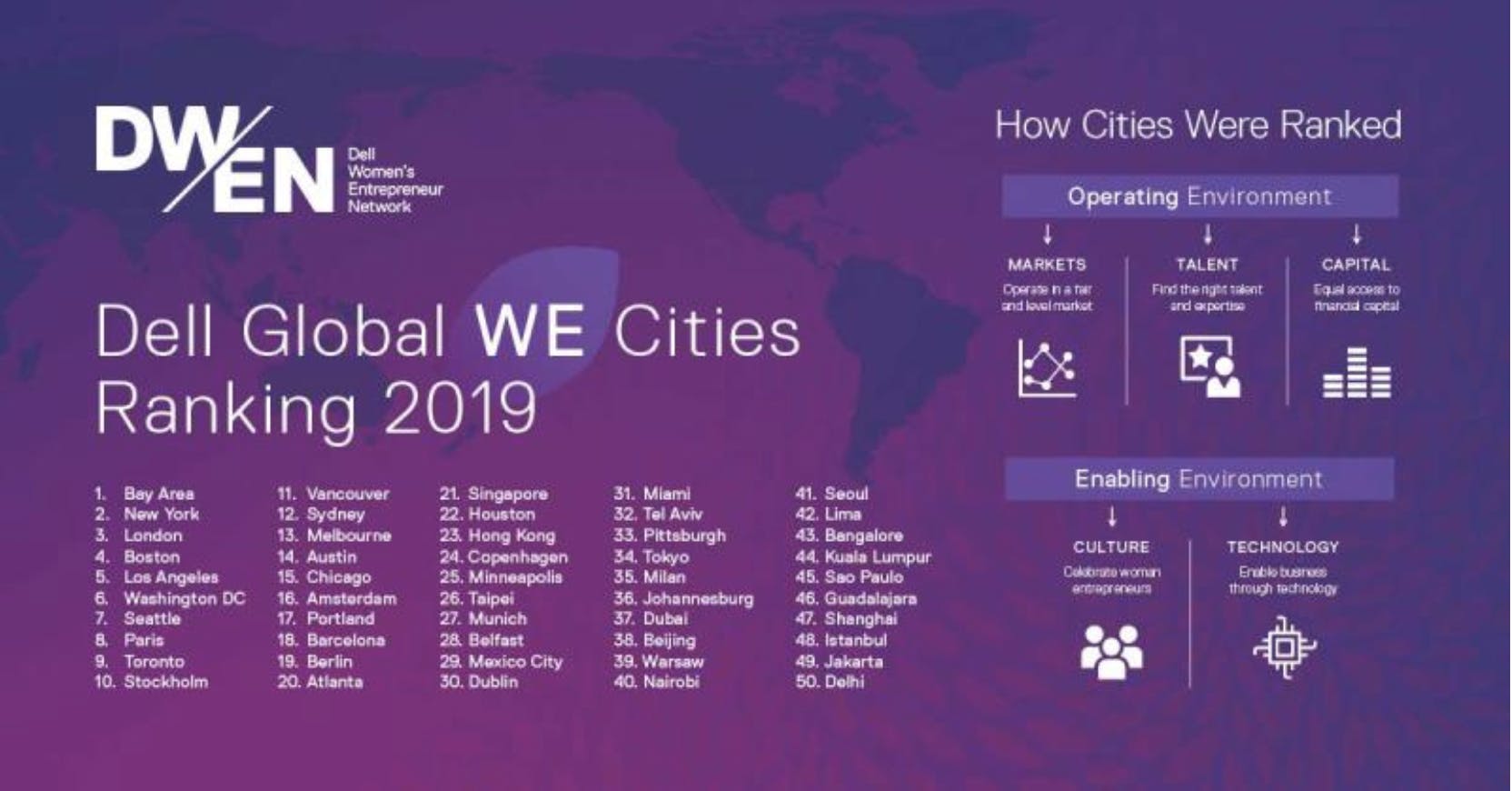 6. Internal/HR policy announcement: Here's a press release example from Starbucks that talks about a new policy for employees. It contains well-written executive quotes. Notice how the quotes read the way someone would actually speak.

Press Release Tips from Journalists
What tips do journalists give on writing effective press releases?
Make them about real news: Some examples of topics include announcements about a new CEO, a company going public or raising millions of dollars, adding new jobs and so on. Be prudent regarding issuing press releases about every move a company does. That might cause journalists to tune out when you have real news to announce.
Craft a compelling headline: Journalists are busier than ever. If you can get straight to the point in the headline, this will save them time. Of course, you'll want to support it with strong content in the body of the release, but if they don't make it past the headline, it won't matter.
Be reachable: Be sure the primary contacts and quoted sources are in the office the day the release is sent. If a journalist has a question or needs a comment, they'll need that now – not days later.
Use numbers and data: If you have research to cite, include it. If you don't have your own research, you can cite someone else's with proper credit. One journalist I spoke with said that brands rarely include numbers unless it's a quarterly report. That's a missed opportunity. Look for ways to incorporate more numbers, such as statistics and figures, in your releases.
Draft strong quotes: Write quotes that sound like something a person would actually say. And don't include too many quotes. One or two should be plenty.
"Layer" press releases: "When I worked with publications, the best press releases we got were multilayered," said Kayla Naab, founder, Brand Panache. "The initial release was a one-pager with fast facts, linking to deeper context, resources, videos. If we wanted the story, we could run it without the back-and-forth." Make it easy for reporters to get what they need without having to ask you for it.
Brief is better: You can link to additional information, but the job of the release is to get a journalist's attention. Keep it short and focused.
By following these tips to write a better press release, you'll be practising good communication that journalists may want to read—and use—in their upcoming stories. For more tips and tool, read our ebook New Strategies in Media Relations.