How to Boost Your Next PR Campaign with Semantic SEO
When PR creates content, it is built-in to our job description to broadcast it. That's why understanding how semantic SEO can
affect organic traffic
and increase your content's reach is essential to a
modern PR comms
and brand marketing strategy. Here we
summarize a webinar
from a search engine optimization expert to start you on the path to SEO success.
Search engine optimization (SEO) is evolving. Google is consistently changing their algorithm, affecting how SEO should be implemented.
To cover the new changes, we had SEO guru Andy Crestodina explain what semantic SEO is and why we need a content link strategy in our current competitive business landscape.
Here's what we've covered.
How Semantic Search Is the Future of SEO
Historically, SEO professionals would start a campaign by researching a list of keywords to rank for. Depending on the traffic levels and competitiveness of each keyword, they'd choose a different set of keywords for which to optimize their pages. They'd add the keyword—and variations of it—in the URL, in the title tag, across the page, and more.
In the past few years, however, Google has been making changes in their algorithm, which has shifted the focus from specific keywords to topics. While this new semantic focus doesn't change the way you optimize your pages—you still need to add your main keyword and its variations across the page—it does change the way you pick your key phrases.
According to Amit Singhal, Google's former Head of Search, the shift has gone from focusing on strings (i.e., keywords) to topics:
Instead of using traditional keyword research tools which give you traffic estimates for specific keywords, follow Crestodina's advice and use Google Suggest to find the key phrases for which to optimize your pages.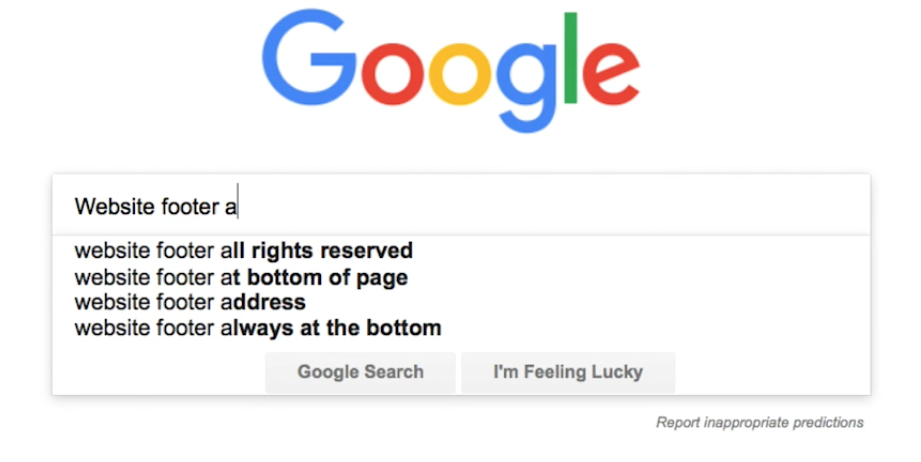 You should still think in the traffic volume your desired key phrases get; what you need to change is the way you find them.
Since finding keyphrases with Google Suggest can take a long time, Crestodina recommends using a free tool like KeywordTool.io, which provides the whole list of suggestions from Google's search bar.
Get Links with Original Research
An aspect of Google's ranking algorithm that hasn't changed is link building. To increase your site's authority, you still need to get links from external sites, particularly from sites with high authority. The more links you get, the higher the authority of your site, and the better position your pages will get for the targeted key phrases.
In 2018, however, attracting links from authoritative sites has gotten harder than ever. There's an increased competition in quality content, making it harder than ever to earn the attention of influencers and other managers of high-authority sites.
In a survey of over 700 marketers two attributes attract eyeballs and high-quality links to sites:
Authoritative content
Original research
While achieving the former is harder and would take an article (or webinar) on its own, developing original research is what can help you attract the links your company needs.
There are three ways to produce research:
Observation: Consists of picking a data set and making empirical observations to uncover insights
Aggregation: In which you combine data from existing studies to find new insights
Survey: This is the hardest of all, as you'd need to carry out a massive survey campaign in your target audience
According to research, surveys are the most common (and effective) type of research, with 58% of marketers using them. What's even better is that 46% of marketers found original research to meet most (if not all) of their expectations.
While carrying out a survey can be a costly tactic to use, the links you can attract can help you increase the authority of your site, which will make it easier for search engines to rank your site.
Takeaways
You don't have to be technical and a search engine specialist to understand SEO's impact on your PR campaign. With the help of semantic SEO and research-driven link building, you will be able to increase your brand's reach, drive more organic traffic, and increase your site's (and brand's) authority.
For a deeper dive, take a look at the full hour-long webinar by downloading it here.