Discover Meltwater's
Biggest Event of the Year
Over 2 days in June, 900+ marketing, PR, and comms professionals gathered in NYC to learn, network, and discover new ways to use AI and other strategic approaches for improving ROI and engaging with impact. Explore top takeaways from exciting speakers with Summit on-demand!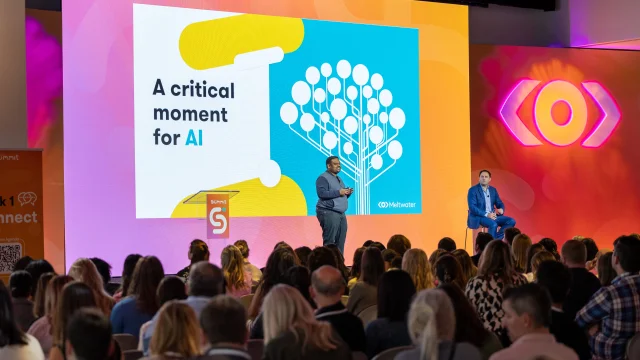 Engage With Impact: Transform & Future-Proof Your Business
Take an inside look at how Meltwater helps companies fuel growth and maintain a competitive edge, with an eye toward the future. This keynote unveils exciting new AI enhancements to the Meltwater Suite, and shares what you can expect from our 2023 product roadmap.
John Box, CEO, Meltwater

Aditya Jami, CTO, Meltwater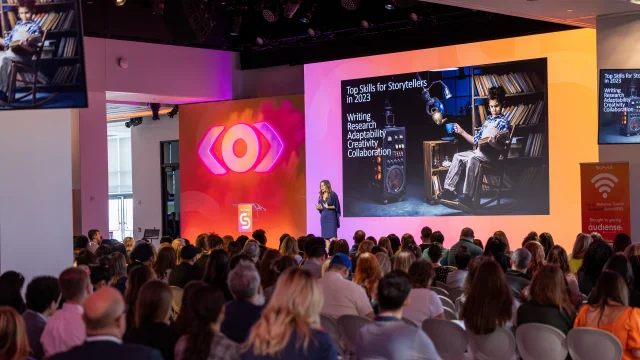 The Future of Storytelling: Amplify Your Impact With AI
What does the advent of new AI & AR technologies mean for how we communicate with consumers? This session illustrates how brand storytellers can use AI to their advantage.
Miri Rodriguez, Senior Storyteller, Microsoft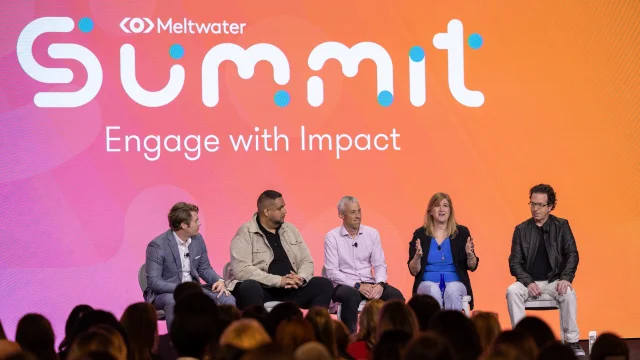 PR & Media Agency Panel: Trends Shaping The Industry
Speakers from top agencies participate in a panel discussion on the biggest issues facing agencies and their clients today, how they problem solve, and where they see the future of the industry going.
Adam Woullard, VMLY&R

Heddy Parker DeMaria, Hunter PR

Scott Suthren, Performance Art

Noah Finn, Finn Partners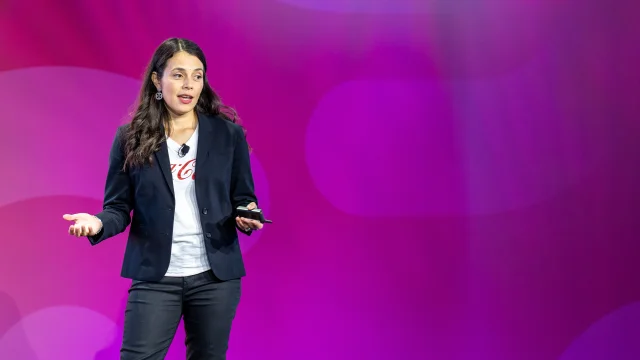 Engagement-driven Innovation
Innovation is an enabler in developing and launching meaningful products and shareable content. This session dives into how to use innovation to create relevant experiences for consumers globally.
Marusia Diaz, Sr. Marketing Director Global Innovation Fanta, Sprite, and Schweppes, The Coca-Cola Company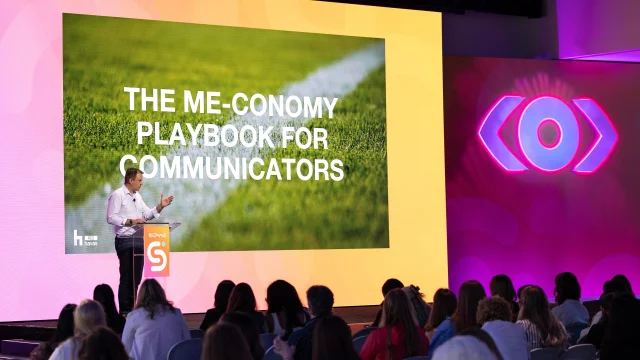 Creative Connecting in the "Me-conomy"
Research shows that today's consumer wants more "me." From purpose to functionality, here's how brands can connect with their consumers creatively in the "Me-conomy" era.
James Wright, Global CEO, Red Havas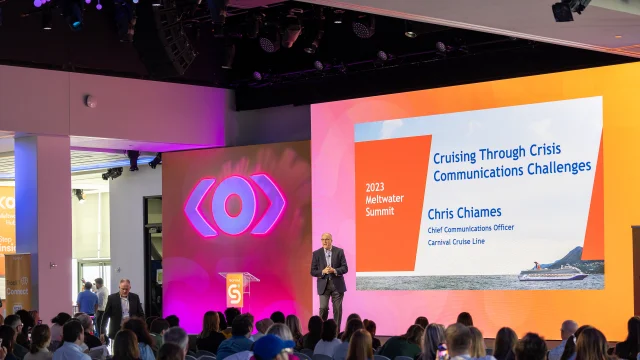 Cruising Through Crisis Communications Challenges
When a crisis occurs, there's rarely time to take a beat, especially when the ripple effects just keep coming. Containing high-stakes and high-profile brand crises requires the deft management of a lot of moving parts, and consistent communication, both with external and internal stakeholders. Tune into this session to hear expert tips on navigating PR crises.
Chris Chiames, Chief Communications Officer, Carnival Cruise Line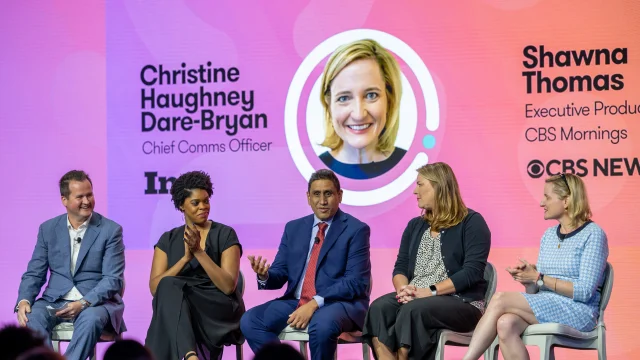 Panel: Where Is Media Headed?
Traditional media and non-traditional media have all but melded together completely, so what does this mean for the future of journalism and PR? And then there's the advancement of AI, the threat of misinformation, and more. Our panel of experts cover it all as they explore how businesses should adapt to the media's evolution.
Dayan Candappa, Newsweek

Audrey Cooper, WNYC

Christine Haughney Dare-Bryan, Inc. Magazine

Shawna Thomas, CBS News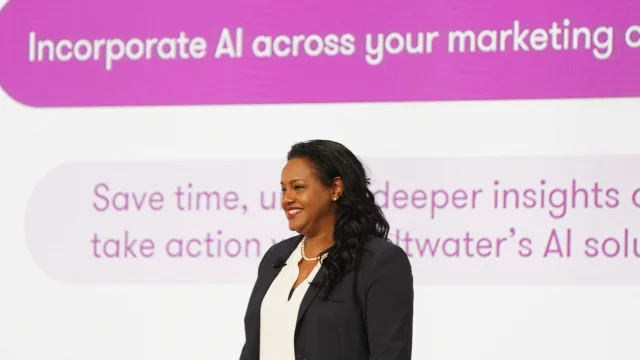 How Generative AI Will Transform Marketing & Communications
Experts from our product leadership team break down the current landscape of AI technology and what it means for the future of our industry and the world of PR & marketing.
Aditya Jami, CTO, Meltwater

Yodit Teklemariam, Head of Product Marketing, Meltwater

Guillaume Decugis, Head of Consumer Insights, Meltwater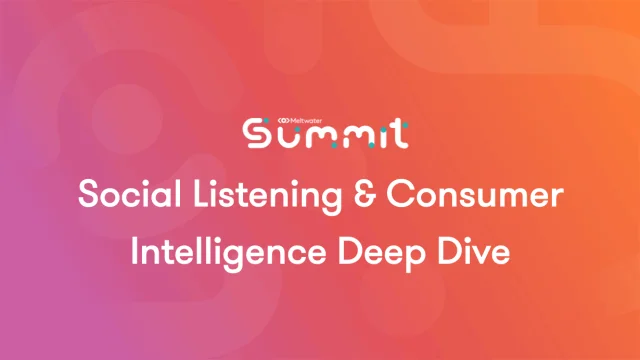 Product Deep Dive:
Social Listening & Consumer Intelligence
Right now billions of conversations are taking place online that have the potential to unlock powerful insights for your business. But you can't find them if you aren't actively listening. Capture the mentions that matter, and uncover the opportunities you've been missing. Use social listening to the fullest advantage with tips from this expert led product demo.
Robert Bishop, Meltwater

Nick Patsiopoulos, Meltwater

Arnould Moyne, Meltwater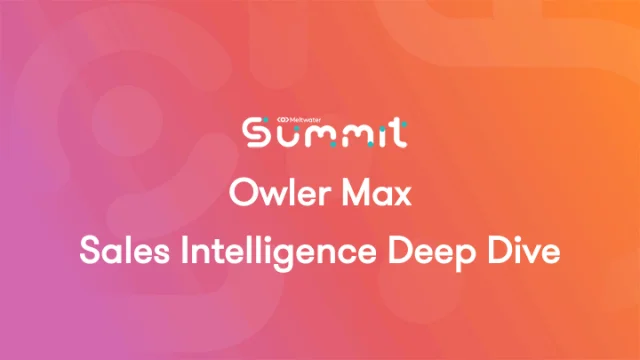 Product Deep Dive:
Sales Intelligence
Prospecting and monitoring key target accounts should not be challenging or convoluted. Quickly identify the appropriate accounts, contacts, and information to initiate meaningful discussions and cultivate connections that result in higher sales. With Meltwater's sales intelligence, your sales teams can quickly expand their revenue and surpass expectations.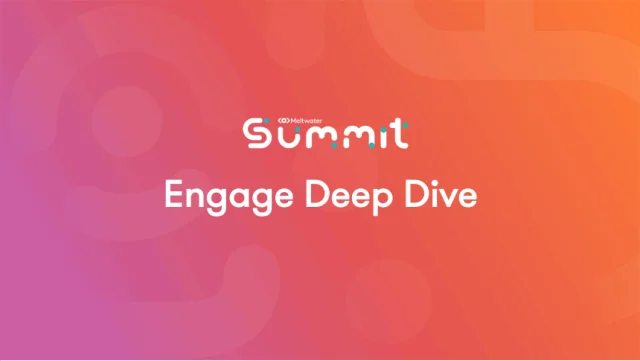 Product Deep Dive:
Engage Social Media Management
Make your social channels work for you, not against you. Managing owned social is complex, especially at a global scale but Meltwater can help you simplify the process and grow your community from a solid foundation. Watch this product deep dive to see how!
Ryan Hansen, Meltwater

Nate Pallen, Meltwater

Product Deep Dive:
Media Intelligence
Nothing happens in the real world without leaving a mark online. Media intelligence illuminates hidden insights and can be your guide on everything from your SEO profile and competitive intel to managing crises and measuring brand equity. This demonstration showcases everything that Media Intelligence can do for you and your business.
Josh Leask, Meltwater

Andy Revels, Meltwater

Product Deep Dive:
Influencer Marketing
How has the influencer marketing space evolved, and what new tools are available to help brands adapt? This session takes a close look at maximizing your influencer marketing efforts through the lens of recent product enhancements and updates to the Klear platform.
Marielle Tymon, Meltwater

Margot Underdown, Meltwater

Thank You To Our Sponsors