Social Sidekick: Your Monthly Guide to Social Holidays, Themes, and Noteworthy Events
February is the most amorous time of the year, so create unique content around these social media holidays to show your audience some love! ?
Don't forget to have Social Sidekick slide directly into your inbox every month so you'll be the first to know about all the upcoming social holidays!
CELEBRATE FEBRUARY

//CULTURE//
Black History Month
//HEALTH//
National Heart Month, Children's Dental Health Month, Age Related Macular Degeneration Awareness Month, Therapeutic Recreation Month, Wise Health Care Consumer Month
//FOOD//
Canned Food Month, National Chocolate Lovers Month, National Cherry Month, National Snack Food Month, National Grapefruit Month, National Potato Lovers Month, Return Shopping Carts to the Supermarket Month, National Hot Breakfast Month
//FUN//
National Weddings Month
WEEKLY HASHTAGS
//Monday//
#ManCrushMonday or #MCM, #MondayBlues, #MotivationMonday, #MarketingMonday
//Tuesday//
#TransformationTuesday or #TT, #TravelTuesday, #TongueOutTuesday, #Tunesday
//Wednesday//
#WomanCrushWednesday, #WineWednesday, #WellnessWednesday
//Thursday//
#TBT or #ThrowbackThursday, #Thursdate, #ThoughtfulThursday, #ThankfulThursday
//Friday//
#FollowFriday or #FF, #FlashbackFriday or #FBF, #FridayFeeling, #FridayReads
//Saturday//
#Caturday, #SexySaturday
//Sunday//
#SundayFunday, #SelfieSunday, #Sinday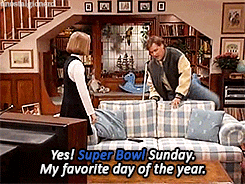 WEEKLY FEBRUARY SOCIAL HOLIDAYS AND MORE
SATURDAY, FEBRUARY 1
//HOLIDAYS//
National Freedom Day
SUNDAY, FEBRUARY 2
//HOLIDAYS//
Groundhog Day, Bubble Gum Day, World Wetlands Day, National Tater Tot Day, National Burn Awareness Week
//SPORTS//
Super Bowl LIII
MONDAY, FEBRUARY 3
//HOLIDAYS//
World Wetlands Day, National Carrot Cake Day, Pride in Food Service Week
//SPORTS//
AT&T Pebble Beach Pro-Am
TUESDAY, FEBRUARY 4
//HOLIDAYS//
World Cancer Day, National Homemade Soup Day, National Stuffed Mushroom Day, Perianesthesia Nurse Awareness Week
WEDNESDAY, FEBRUARY 5
//HOLIDAYS//
National Weatherperson's Day, Chinese New Year, National Pork Rind Day
THURSDAY, FEBRUARY 6
//HOLIDAYS//
National Chopsticks Day, National Frozen Yogurt Day
FRIDAY, FEBRUARY 7
//HOLIDAYS//
National Bubble Gum Day, National Send a Card to a Friend Day, Wear Red Day, Give Kids a Smile Day, National Fettuccine Alfredo Day, New York Fashion Week
//MOVIES//
Birds of Prey, The Lodge
SATURDAY, FEBRUARY 8
//HOLIDAYS//
National Bubble Gum Day, National Send a Card to a Friend Day, Wear Red Day, Give Kids a Smile Day, National Fettuccine Alfredo Day, New York Fashion Week
SUNDAY, FEBRUARY 9
//HOLIDAYS//
Academy Awards, National Pizza Day, National Bagels and Lox Day, Cardiac Rehab Week
//SPORTS//
CONCACAF Women's Olympic Qualifying Championship Final
MONDAY, FEBRUARY 10
//HOLIDAYS//
Safer Internet Day, Inventors Day, Make A Friend Day
TUESDAY, FEBRUARY 11
//HOLIDAYS//
National Peppermint Patty Day
WEDNESDAY, FEBRUARY 12
//HOLIDAYS//
Lincoln's Birthday, National Plum Pudding Day
THURSDAY, FEBRUARY 13
//HOLIDAYS//
World Radio Day, International Flirting Week, National Tortellini Day, National "Italian Food" Day, Duchenne Muscular Dystrophy Awareness Week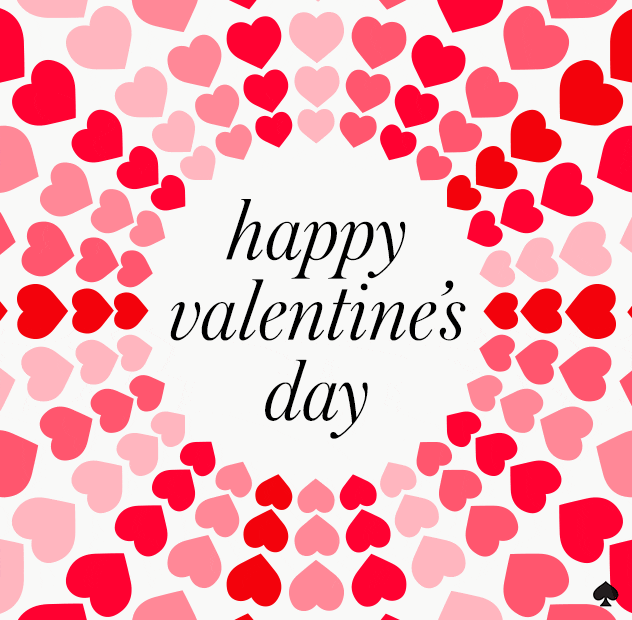 FRIDAY, FEBRUARY 14
//HOLIDAYS//
Valentine's Day, Condom Week, Random Acts of Kindness Week, London Fashion Week, National Cream-Filled Chocolates Day, National Donor Day, Alzheimer's Disease and Dementia Care Staff Education Week
//MOVIES//
Fantasy Island, The Photograph, Sonic the Hedgehog
SATURDAY, FEBRUARY 15
//HOLIDAYS//
Susan B. Anthony's Birthday, Singles Awareness Day, National Gumdrop Day
//SPORTS//
NHL Stadium Series
SUNDAY, FEBRUARY 16
//HOLIDAYS//
National Almond Day
//SPORTS//
NBA All-Star Game
MONDAY, FEBRUARY 17
//HOLIDAYS//
Random Acts of Kindness Day, Presidents Day, National Cafe' Au Lait Day
TUESDAY, FEBRUARY 18
//HOLIDAYS//
National Battery Day, Drink Wine Day, Milan Fashion Week
WEDNESDAY, FEBRUARY 19
//HOLIDAYS//
National Chocolate Mint Day
THURSDAY, FEBRUARY 20
//HOLIDAYS//
World Day of Social Justice, Love Your Pet Day, National Cherry Pie Day, National Muffin Day
FRIDAY, FEBRUARY 21
//HOLIDAYS//
International Mother Language Day, National Sticky Bun Day
//MOVIES//
Bloodshot, Brahms: The Boy II, The Call of the Wild
SATURDAY, FEBRUARY 22
//HOLIDAYS//
National Wildlife Day, Be Humble Day, Washington's Birthday, Margarita Day, Walk Your Dog Day, National Cook a Sweet Potato Day
SUNDAY, FEBRUARY 23
//HOLIDAYS//
National Banana Bread Day
MONDAY, FEBRUARY 24
//HOLIDAYS//
Paris Fashion Week, National Tortilla Chip Day, Eating Disorder Awareness Week
TUESDAY, FEBRUARY 25
//HOLIDAYS//
Mardi Gras/Fat Tuesday, National Pancake Day, National Chocolate-Covered Peanuts Day, National Clam Chowder Day
WEDNESDAY, FEBRUARY 26
//HOLIDAYS//
National Pistachio Day, Ash Wednesday
THURSDAY, FEBRUARY 27
//HOLIDAYS//
No Brainer Day, National Chili Day, National Strawberry Day, National Kahlua Day, Digital Learning Day
FRIDAY, FEBRUARY 28
//MOVIES//
The Invisible Man
SATURDAY, FEBRUARY 29
//HOLIDAYS//
Leap Day, National Frog Legs Day