Write the Perfect Press Release & Avoid the 7 Deadly Sins
In today's world of information overload, journalists and editors simply don't have time to read, let alone publish, every piece of content they receive. Your company may well be the next Tesla but if you and your comms team aren't able to craft a cunningly effective press release, and understand the best practices for distribution, then your likelihood of locking down any earned brand exposure is little to none. 
We spoke to John Harrington, Deputy Editor of PR Week, to learn what the perfect press release looks like: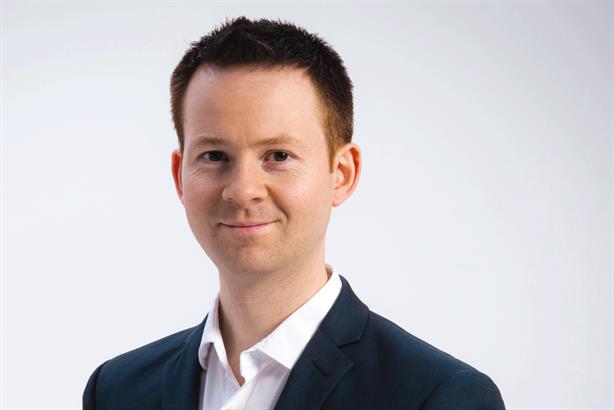 A press release is just one aspect of media relations but it's a very important one. I've heard people say that press releases are dumb and that anyone who works in media relations thinks this. It's true that some organisations do prefer to build things on their own channels.
However, if you want to build relationships – press releases are still the best way to do this. 
The truth is, there are some challenges in terms of how journalists and PRs work together and their perceptions of each other. Most PRs do a good job in some difficult situations. It's a role that many journalists think they understand but that's not always the case. 
Sin 1 – Bad angles

This is a crucial factor to consider. A badly targeted press release really is as useful as a paper swimming costume.
What to do: 
Before you even go near the keyboard, make sure you:

Think about the end result

Consider educating your client or employees about what's needed

Remember that press releases aren't a numbers game

Avoid vanity titles like "Our CEO wants to be in the FT"
"Tell me what it does in the first two sentences please, and don't use the word paradigm".  
Have an inverse pyramid structure with the most important elements at the top. Sometimes press releases want to hide the main news point on purpose, for example, if there are job losses. However, in many cases, this is the angle journalists will pick up on anyway. Instead, be upfront about this and journalists will appreciate the work you do much more and respect your honesty. 
Ask yourself, why would this journalist want to know this – at this time? 
Sin 2 – Messing up media lists and first impressions

Too often, we send journalists content that isn't relevant to them or current news stories because we're trying to make a story out of something unsubstantial. 
What to do:
Accept that you can't always control the circumstances but,

Try to send relevant emails to specific journalists

Contact journalists personally

Don't call it a press release and then make it purely marketing material

Make the release firewall friendly to avoid spam filters
"If your subject line is as strong as a newspaper headline, it'll get picked up"
Sin 3 – Unclear or inappropriate language

Clarity is crucial in a press release. Writing clearly and succinctly is more difficult than it looks. 
What to do:
Your audience wants logical structure

They don't want to be entertained

Write no more than one page

Follow a what, how, why, when and who format

Avoid "hope to" etc. and rather speak about what has already been achieved

Don't assume knowledge or understanding

If in doubt, make things basic
"A big turn-off for editors is the use of superlatives like best, most innovative, fastest, etc. These don't mean anything unless there are figures to back up the statement".
Instead, you can say an organisation is 'biggest by revenue' or the 'fastest growing, according to <insert source>'. 
Sin 4 – Having a surface level of knowledge about the client and the media

Some people don't do the work to know their client, know their industry and know their audience.
What to do: 
Be an expert on the subject

Know your audience and your client

Educate yourself and other stakeholders

Make an effort to understand the media industry
Sin 5 – Untruths and unsubstantiated claims

Sometimes promotion can be misleading and claims are untrue. 
What to do?
Ask yourself, can I substantiate every claim in the release?

Be open about how exclusive your release is
"Crime of the century: telling a journalist that a product is NEW, when you actually revealed it at a trade show 2 months ago".
Sin – 6: Poor timing and embargo mishandling

The relevancy of news is connected to timing. If something is newsworthy, the deadline is shorter. In the case of news embargoes, some companies put them in place to give their preferred news sources the chance to publish first. 
Make sure you're clear about what timezone you're in

Give a decent lead-in time to the journalist 48 hours+-

Prioritise those who stick by the embargo time

Don't combine embargoes and exclusives 
"Don't give one big media outlet the opportunity to 'go live' 60 minutes before everybody else, thereby rendering all other stories 'slow, repeats, old news'".  
Sin 7 – Technical Missteps

We've all had some technical mishaps but these need to be avoided as far as possible. Also, sometimes it's difficult for journalists to access formatted content. 
What to do: 
Put the text directly into an email

Use a format that can be copied and pasted

Don't put quotes in images because they need to be copied and pasted sometimes

Try to prevent your release from being perceived as spam

Attach a high-quality image or a link to the image

Make sure your image is of a high resolution and recent
"A former night editor of the Daily Mail told us that his perfect news release was a single line that told him what the story was".
Other factors to consider and incorporate:
Barriers. In some PR agencies, there's a lot of media churn, a lack of seniority or resources. 
Media nuances. Understand the rivalries and egos between different organisations. Try and take a meeting or have a phone conversation before making contact. In these cases, you can work on angles together and address any friendly or unfriendly rivalries. 
Make sure you have the right contact details. You also need to be available to respond to any queries from the journalist. 
Want to know more?
Enter some details and get the full webinar on the 7 Deadly Sins of Press Releases here. You can also reach 38, 000 journalists and bloggers using Meltwater's ICM PR software.
____________
At Meltwater, were the world's largest media intelligence provider – our software helps companies stay on top of billions of online and offline conversations in order to manage brand reputation and stay ahead of the competition. Globally, Meltwater has over 30 000 clients and we're presently ranked as the world's number 1 media intelligence software, by the independent reviewer – the G2Crowd. 
John Harrington has been the editor of PR week for over 4 years, during which time he's written about some of the biggest issues in the PR and communications industries, and also worked on major projects – including the UK Top 150 consultancies report, the Power Book, 30 under 30 and Best Places to Work. He also holds a Post Graduate Diploma in Newspaper Journalism from City University, and earlier this year was named the best digital journalist/blogger at the 2019 PRCA Digital Awards.