Influencer Marketing: How to Work with Influencers Effectively
Influencer Marketing: Why Now?
Brands and organisations have always focused on connecting with influencers, so what's with all this sudden buzz around influencer marketing?
In short, influencer marketing is an extension of word-of-mouth marketing. Communications technologies have turned influencer marketing from a one-on-one or grassroots scale effort into a very lucrative game. Finding and engaging with influencers can be a full time job.
We caught up with Sharon Flaherty, Founder and Managing Director of boutique content marketing agency Brand Content, and mummy blogger and creator of Keep Up With the Jones Family blog Sara-Jayne Jones to hear their top influencer marketing tips.
Where to start: Pitch perfect
Before we get into what you should do, here's what you shouldn't: Do not send irrelevant pitches. Simply avoid them at all cost! Do the research before reaching out with a blanket press release hoping that it'll stick. That's not how influencer marketing works. Sharon explains, "It's important to take the time and find out who the influencer actually is. This includes reading their "about me" section and digging around to find out what they like, what they don't like, how they work with brands etc.This will help create a really targeted approach and align the brand to their area of interest."
Now, we appreciate that researching can take some time, so Meltwater recently launched the new Influencer Contact Database to help us save time—and save face (by avoiding having our email end up in an influencer's spam folder). Meltwater's database uses a unique solution to help find influencers who are actually interested in what we have to say. Using a simple keyword search we can influencers who have recently shown interest in the topics we are pitching. We can then contact the influencers directly using their preferred method.
Face it, you may need to give up a little control…
Once we've done our research, we should know that the influencer we're approaching is right, relevant, and aligned with us. So how do we establish trust when we finally make contact? In essence we are giving up some control over how our brand and message will be communicated to the world. Resist the impulse to make demands or set super strict parameters. "You must say this", "you should do that", "you need be more"…that doesn't sound like a partnership, does it?
An influencer's community wants to hear what she or he has to say, not what us brand managers want them to promote. If an influencer becomes a walking, talking ad, their followers will quickly get tired of the constant product pushes and their influence will become tarnished. A successful influencer marketing relationship is built on compromise. Sharon advises, "It's not truly a creative partnership if they're constantly following guidelines. It should be approached as content co-creation—creating something together that everybody is happy with. Now that's the best way to achieve success!"
Their love CAN cost a thing
There's a common belief in the industry that influencer marketing happens for free. Giving up time and effort to support a brand demonstrates strong advocacy. While it might happen occasionally, it shouldn't be expected. Flaherty comments, "There's often a confusion between hobbyist and business bloggers who write for a career." Influential blogger Sara-Jayne agreed, "most influencers have rate cards and media packs that are available on request. We're not putting our rates out there for the world to see, but we're also not pulling them from a hat. We prefer if you're upfront about your budget." The moral here? Influencers are giving brands access to their audiences that they've spent a lot of time building up and nurturing. Exposure on social channels as payment is not enough to somebody who already has that.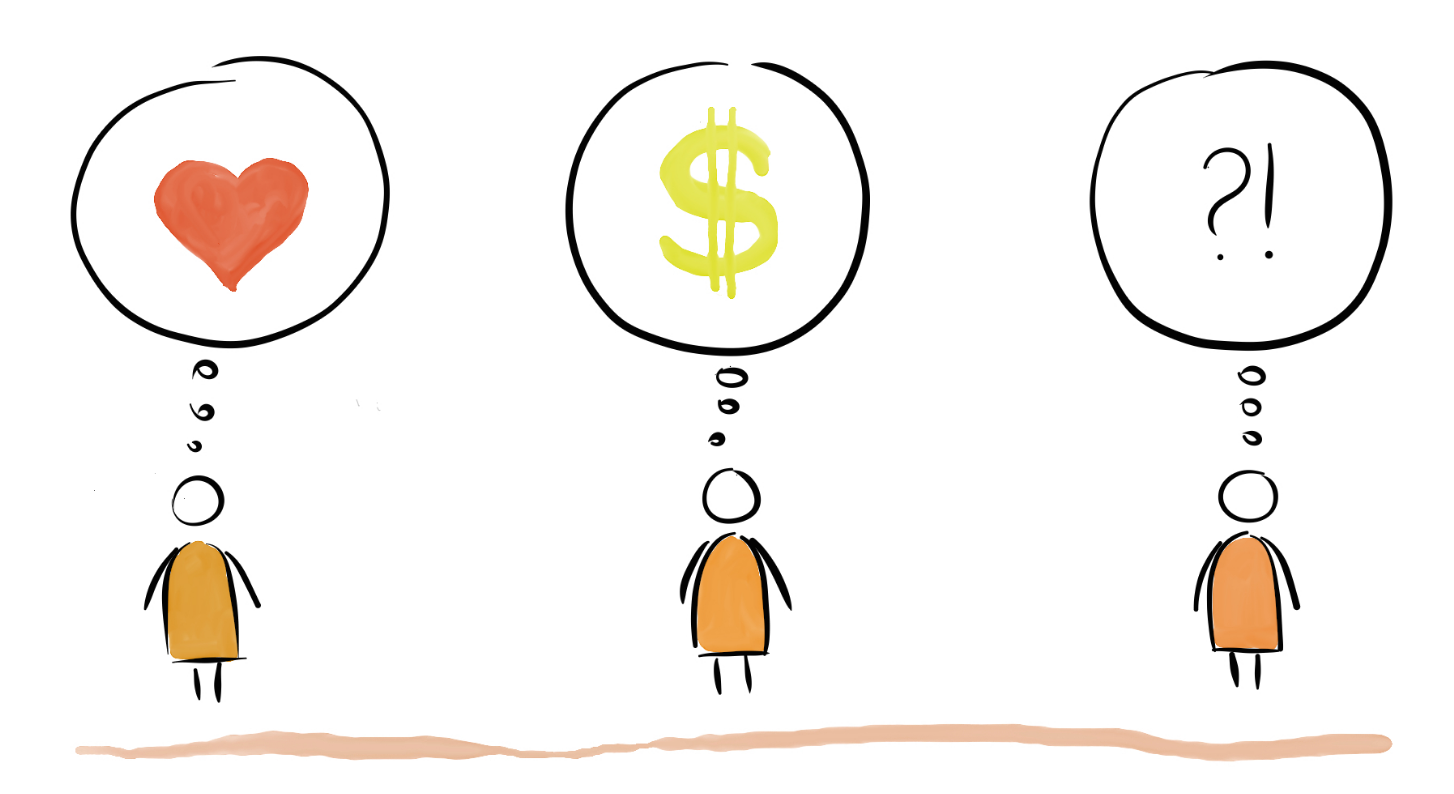 So how can we approach influencers about payment?
Organic influencer marketing
Influencer marketing can extend reach, widen audience base and ultimately increase profit through word of mouth alone… that is when it's executed in a subtle way! The audience is likely to switch off if it's a clear product push and no influencer wants to lose interest from their audience.
Ensuring that content is unique, original and well fitted with the influencer's content strategy is the best way to create an organic feel towards the influencer marketing partnership. Flaherty suggests initially approaching the situation open-endedly- be slightly breezy and vague. For example, "we're launching XYZ campaign and we would love to work with you on it! Are you free to chat?" When compared to a list of demands, this type of engagement is much more… well.. engaging! "The influencer wants to be creative too, being creative together is also great for creating an organic experience," Sharon explains.
So, do you work for free or…?
Pay can be a murky territory. Brands sometimes feel that it's hard to know whether an influencer is going to want a fee or will be offended by the suggestion that this would be a commercial relationship. Sharon comments "mostly (although not 100% of the time) discussing money will not be taken offensively. Ask the influence how they would like to work. I think discussion is the key here." Considering their preferences will only help build a sturdy relationship that's fit for ongoing influencer marketing success. If an influencer sees that there's scope for a long term relationship rather than a one off, this could also affect the fee rate.
Managing clashing personalities
At some point, we're likely to come across an influencer whose personality clashes with ours. When it comes to managing conflicting personalities, first things first, control emotions- both the emotions of the influencer and our own. Once emotions are taken out of the equation we have a much more rational landscape to work within. Both the brand and the influencer should be aligned on the shared goal. Creating a one-page outline of the relationship objectives is a great way of keeping both sides on track and prevent them from loosing sight of why they started. If we feel and influencer is being difficult, we should then ask ourselves why they feel a certain way. Put ourselves in their shoes to better understand the hurdles towards reaching our shared goal. Empathy can overcome most challenging situations, so we should be as empathetic as we can.