2016's Best 10 Infographics + 1 Bonus
At Meltwater we have a saying, "Data is everywhere, we help you frame it." An infographic is the best tool to display a lot of information in one image. Large amounts of data, statistics, facts, and figures can be distilled into an easily digestible format. Here are a few favourite infographics from 2016 that were effective in framing a story via images and words.
Make it Easy to Read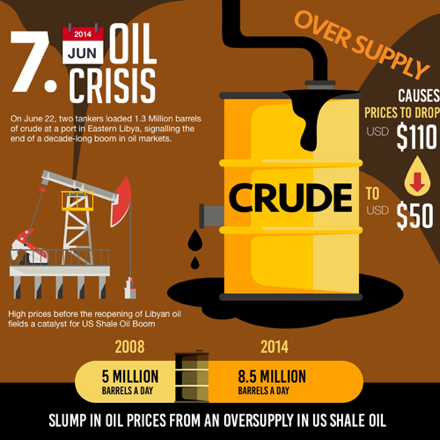 Call Levels: 9 Black Swan Events
Information on an infographic should be clear and as simple as possible. Don't cram every possible piece of data into one image, instead pick the most compelling facts and figures. Slick graphics combined with interesting data is always a winning combination and The Black Swan infographic does that particularly well.
Paint with Color
The use of colour should never be an afterthought when constructing an infographic. Colour is a vital visual tool by itself. For this David Bowie infographic, the designer analysed how many times Bowie used certain words in each of his songs. Then they brilliantly took what might be a boring bubble graph and recreated a well-known mosaic portrait of the late, great musician out of it. In another effective use of colour, this LA Times California Drought infographic uses colours in a heat map to evoke the idea of pain in a visual that implies the state of California is literally bleeding.
Consider Non-Linear Imagery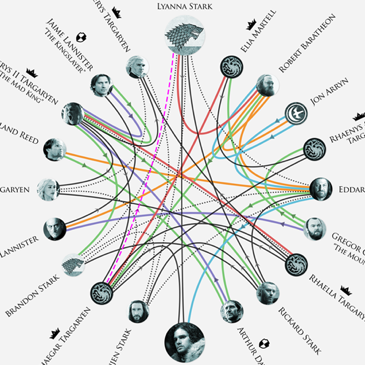 Most infographics are very tall illustrations that make the user's eyes scroll down to absorb the data; requiring that eyes take a linear route from top to bottom. This gives the graphic a sense of movement while scrolling, but there are alternate ways to display data. In this HBO produced Jon Snow/ Game of Thrones family tree infographic, the designer uses a circular chart to illustrate how the Lord Commander is related to other characters on the show. With the key reveal being his matrilineal connection to the Starks (as opposed to the previous belief that his connection was via Ned Stark). Different colours and dotted lines denote his relationship to other characters on the show (and as secondary data, their relationship to each other).
Get Animated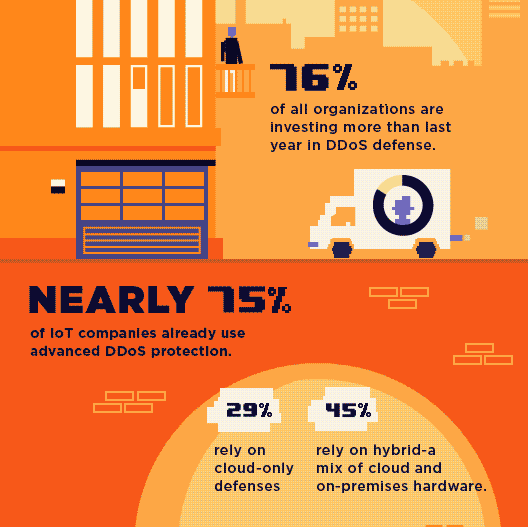 Animation can elevate infographics to the next level. Used sparingly, animation in the form of gifs can spice up dry topics such as cyber security. This Neustar/Column Five infographic, with the help of some bright colours and vintage fonts is brought to life by carefully chosen animation. Restraint is key, sweeping animations aren't necessary to create something impactful; here the simplicity of elements that bob up and down or move back and forth breathe life into something that might otherwise be boring.
Interactive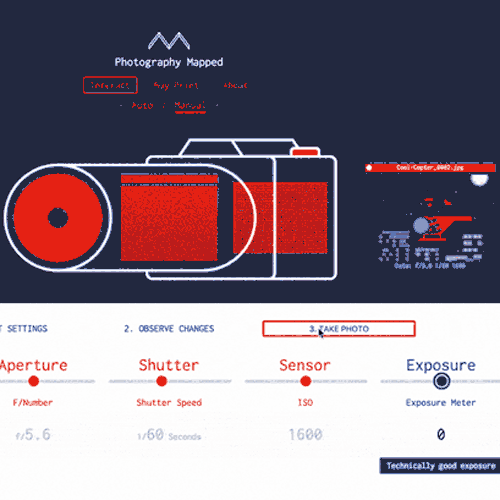 Infographics can be composed of interactive tools for an experiential interface that encourages the user in self-discovery of data. This Wired infographic on good camera practices does this beautifully. By allowing users the ability to manipulate virtual camera settings this infographic shows the viewer the difference between composing a good (or bad) photo.
Go Big or Go Home
Some of the best infographics have an enormous amount of data that's been distilled down into a large yet readable visual chart. For example, this Wired produced infographic of every Apple product line listed in chronological order. In another feat, the solar system was mapped showing every manned and unmanned space exploration mission ever undertaken.
Tell a Story
An Infographic can be the perfect vehicle to tell an otherwise involved story. Martin Panchaud mapped out the entire Star Wars story with a rather long continuous image. Ship and character movements were tracked with a football-style playbook illustrations, the image above depicts the beginning of the story. Alternately, Anna Vital told Elon Musk's biography in a 50 bullet point infographic. It takes the viewer from his parent's divorce at age 2, to being ousted as CEO of Paypal while on his first honeymoon, to his potential future of settling the first Martian colony.
But remember it's about the data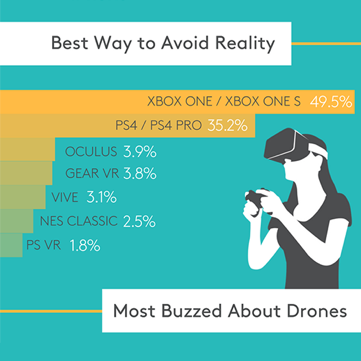 When constructing an infographic don't forget that beyond the flashy graphics and animations the data has to be solid. This infographic uses data generated from the Meltwater platform to display what the most talked about holiday item was on the internet. (And yes, I did the design.)
For more on how to present data in an easy-to-understand, visually appealing way, read our 2016 roundup of the best free data visualisation software.