Custom Solutions for the Enterprise
Unified Data across all Markets
Global Solutions
Companies operating across multiple regions often experience challenges when markets are not connected through one global and centralized system.
We understand that fragmented monitoring and analytics make reporting a painful process, and it can feel impossible to get a full picture of global marketing and communications ROI when there's a lack of synergy between geographies.
Global Media Intelligence Framework
Through Meltwater's Global Media Intelligence Framework, companies are able to draw insights from a single source of truth and benchmark markets and departments based on unified news and social media data.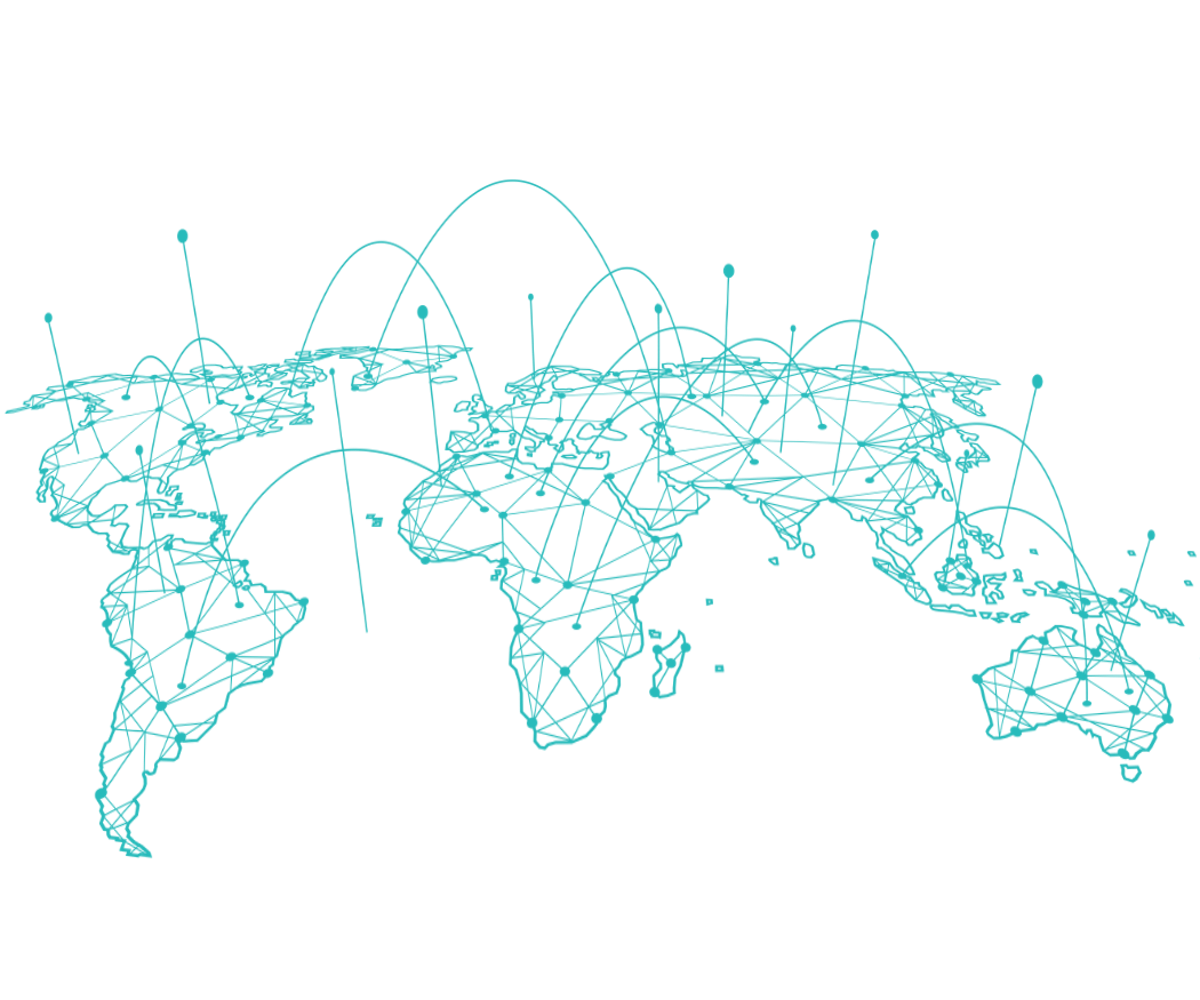 Meltwater offers 360° Media Intelligence solutions
Real-time Smart Alerts

Media Monitoring (Print, Online, Broadcast, Podcasts & More)

Consumer Insights & Research

Media Database & Distribution

End-to-End Influencer Management

Social Media Publishing & Engagement

Newsletter & Newsfeeds

Automated & Custom Reporting

Data Integration & Visualization
Reduce the complexity of multi-supplier relationships with Meltwater's Global Framework
Unifying data across markets
Comparing apples with apples is impossible when data is coming in from different vendor streams. By having one centralized global media intelligence solution and vendor, you can trust that your teams are using the same data, KPIs and reporting systems. This aids consistent measurement, helping you to benchmark regional teams against one another, as well as benchmark global and local competitors.
Universal alignment
We help you lessen the chance of duplicating work by breaking down silos between regional PR and marketing teams, while boosting integration by facilitating the sharing of external insights across your organisation. With Meltwater's global media intelligence solutions, you can drive greater collaboration, compatibility, governance, compliance and universal alignment on core business objectives.
Cost savings
Vendor duplication – buying tools that do the same thing – drains resources. Make your PR and marketing budgets stretch further by consolidating media monitoring vendors across your organisation and bundling offerings together to receive volume discounts.
Global experience, local expertise
With a presence across six continents and clients in 125 countries, we pride ourselves on global experience and local expertise. Meltwater's Enterprise Solutions team is spearheaded by Account Directors who coordinate responsibilities across the globe to provide a consistent and unique service.
Custom Reporting and Curated briefings
We get it. Producing reports is a manual and time-consuming process. That's why businesses rely on Meltwater's Professional Services team of experienced analysts to streamline their reporting efforts. Our out-of-the-box reports only contain the insights that matter most to you and your stakeholders, whether that's aligning on strategic business drivers, uncovering trends, benchmarking against competitors, understanding strategic insights like new market entry, or measuring business impact.
Custom reporting
Turn information into quantitative and qualitative insights that can be used to guide and shape decision making
Presentation-ready, customized to your visual requirements and organization's branding guidelines
Curated briefings
Our in-house team of analysts manually review and carefully handpick the most important editorial and social media conversations that warrant distribution to different sets of stakeholders in your organization.
Briefings include publication, headline, date, content link, and options for an executive summary and/or customized article summaries highlighting key takeaways in a branded template that's executive-ready
Request a Demo
Meltwater Custom Reporting can help you:
Integrate and visualize data to map customer journeys and optimize key touchpoints

Benchmark against the competition

Align on and visualize key business drivers

Craft more customer-centric strategies

Streamline reporting

Gain unprecedented cross-department insights
Data Integration
Already have a data visualization tool and looking for a media monitoring API? Specifically designed for enterprise-level analytics, Meltwater's streaming and export API can be connected to all popular business intelligence apps including Tableau, Microsoft BI and Domo.
The Meltwater API leverages the world's largest corpus of news and social data, accessing 1.3 trillion documents from 10 million sources in 17 NLP languages
Have complete control over how, where and over what time period you receive media analytics
If you are an ISV, building applications for commercial sale or use, our APIs deliver the data needed to power your software from a range of sources.
Organizations leverage Meltwater's API for a vast number of use cases including mapping their customer journey and visualizing their Environmental & Sustainability (ESG) efforts.
Request a Demo
Data Visualization
Meltwater Display
Meltwater Display integrates content and data from Meltwater, Salesforce, Zendesk, and a variety of web analytics sources to provide a complete 360° view of your brand and business via elegant real-time dashboards. Meltwater Display acts as a command center, helping you create visualizations and bring clarity to metrics and KPIs that matter most to your business.
Manage performance and align goals across multiple functions and roles
Securely access and integrate internal proprietary data and external data sources
Create unlimited screens that are customized by interest in just a few clicks. For example, use Meltwater Display to map your customer journey
Request a Demo
Unlock your data with Meltwater Display
Real-time performance
Quickly and easily access data on-the-fly for dynamic situational awareness, in-meeting answers, and smarter decision making. Since data is updating in real-time, you'll always know where you stand with regard to your key performance indicators.
Unify data sources
Utilize multiple sources to collect data and metrics on the performance of brands, products, and people. Integrate with 3rd party content to interact with current data sets and create a complete visual dashboard.
Link sharing
Add context to your data, then share real-time insights, metrics, visualizations and personalized comments with anyone from any device, anywhere in the world.
Digital Transformation
Companies that sustain a comprehensive focus on the customer can generate economic gains ranging from 20 to 50 percent of the cost base (McKinsey). Enterprises that focus on digitizing and personalizing consumer experiences, by modernizing customer touchpoints and customer-facing strategies, benefit from increased brand relevance and positive customer sentiment. Ultimately, by shifting focus and paying attention to what customers want, they'll improve client acquisition and retention, while simultaneously reducing spend and fostering a competitive advantage.
How Meltwater supports transformation
While there's no one-size-fits-all approach to digital transformation, we tend to support transformation initiatives centered around the following strategic priorities:
Optimizing customer experience
Automating reporting
Consolidating systems and reducing silos
Unifying data
Optimizing internal communications
Improving decision-making
Advanced algorithmic techniques such as artificial intelligence (AI), machine learning, and predictive analytics play a key role in transformation efforts since they're often deployed to solve complex business problems, and in some cases, enable entirely new business models/ new approaches to old problems.
How Meltwater helps Government Agencies
Meltwater provides public sector customers with a holistic view of their coverage across the entire media landscape and public information environment. As a pioneer of media intelligence, over 30,000 organizations use Meltwater to gather relevant insights from billions of conversations and to manage their public affairs efforts. Meltwater offers the most comprehensive monitoring in the market across every media channel.
With Meltwater's solutions, agencies have access to a targeted media contacts database and distribution platform that assists with outbound public affairs messaging. Meltwater also offers a social media suite with social media management, social research, audience insights, and influencer marketing analysis. These tools allow agencies to analyze and compare media coverage to help justify key decisions on programs.
We help government organizations with:
Monitoring the entire information environment
Distributing Press Releases to the most impactful journalists
Advanced reporting; via AI and human analysis
Social Media Listening & Management
Monitoring reputation
Detect Misinformation
Empower your entire organization with media, social media, and data-driven insights.
Learn more
Risk Mitigation
We understand that risks are an inherent part of operating, and institutions rely on calculated risks to generate revenue. That being said, some risks must be mitigated at all costs. In today's level of unprecedented change, risk readiness is critical. Organisations must be prepared for the broad range of risks that threaten their ability to continue growing, protect their brand and serve clients and stakeholders.
Proactive risk management not only prevents crises, but helps companies maintain market share, avoid/ lower costs, and minimize disruption. Yet many organizations put themselves in weak positions by only looking inwards at internal company data to mitigate risk. Whilst valuable, this data fails to predict the arrival of external risks such as:
The volatility of stakeholders ie. supply chain management
Cyber-attacks/ data breaches
Brand Reputation threats
Policy & Legislation changes
Geopolitical conflict
To plug this blind spot, leaders are turning to strategic media intelligence solutions that analyze external data and signal when potential risks are on the horizon.
Ready to scale your media intelligence strategies? Fill out the form to arrange a consultation.
Loading...