With so much noise in the online world, it can be tough to monitor and make sense of what's important on social media. So where do you start and how do you determine what matters most on social? More importantly, how do you measure it?  
The first step is to implement a social media marketing plan as part of your marketing strategy. It is the blueprint to success, and being able to execute the plan is even more important. An effective plan should include a process, calendar, social management and social listening tools.  
Using a social media monitoring and listening solution will help you benchmark your brand, identify trends, keep up with conversations, and analyze the data that matters the most. 
Before we dive into what social media monitoring tools we recommend, let's first look at what social media monitoring is and why it is important. 
What is social media monitoring? 
Social media monitoring allows you to monitor and analyze your brand across social channels—and see how you stack up to your competitors. It gives you the power to manage brand mentions, identify and analyze key trends over time, monitor the competition, and draft and review content. 
Social media monitoring helps make sense of the data so you are able to benchmark your brand, keep track of your KPIs and prove your ROI. It helps you join the online conversation—by managing, measuring, and influencing simultaneous conversations across multiple channels. I mean, how cool is that?
While social media monitoring is about gathering data, social media listening is about interpreting the data. It answers the question: what are people saying about my brand on social media and in the news?
In this blog we will list out the top 10 social media monitoring tools you should be using for your strategy, and why. 
Meltwater
Sprout Social 
Hootsuite 
Brandwatch
Talkwalker
Synthesio
Keyhole
Buffer
Zoho Social 
TweetDeck 
Meltwater
As an all-in-one communications platform, Meltwater allows marketers to stay up to date on the latest trends and streamlines social media monitoring, reporting, influencer outreach, and social engagement. 
Meltwater's social media management solution allows you to plan all of your social content in one centralized calendar, suggests top-performing pieces, and allows you to organize your campaigns by adding 'tags' to specific posts. 
Ready to measure performance? You can apply filters to select posts to report on and can choose from CSV, dashboards, and different reporting templates to deliver the numbers.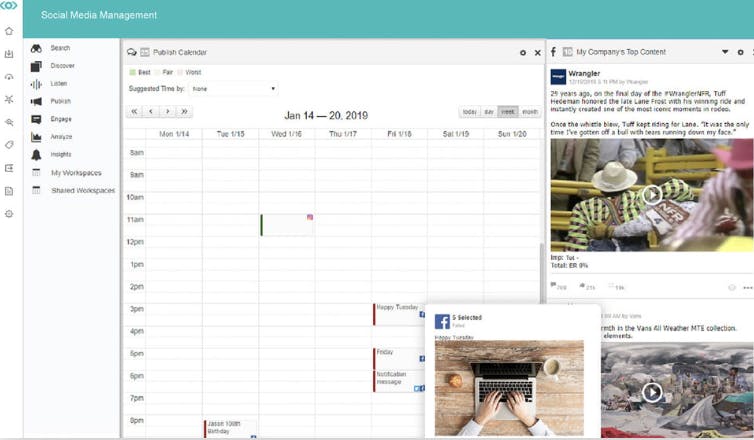 Meltwater also offers advanced social listening—with unlimited searches. By allowing brands to monitor over 200B+ conversations, marketers can better understand their customers and gather insights that can inform their content strategy.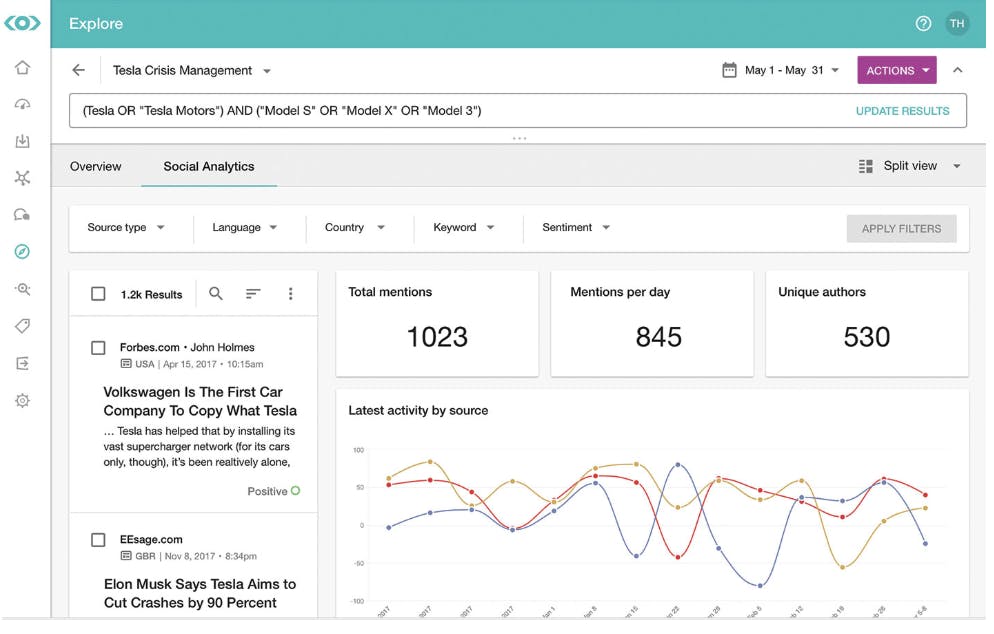 Beyond social management and listening, brands trust Meltwater with the power of social influencers—key players with regard to telling your social story. Influencers are the digital experts that create brand awareness & credibility and expand your audience.
Meltwater offers millions of profiles, thousands of categories and years of historical data, making it easy to find influencers in any category and location across Instagram, Twitter, Facebook, Youtube, Pinterest, and blogs.
Not only are you able to utilize the platform as a CRM system for your influencers, but you're able to track the ROI of the work that you are doing with them to better identify who you should or shouldn't be working with.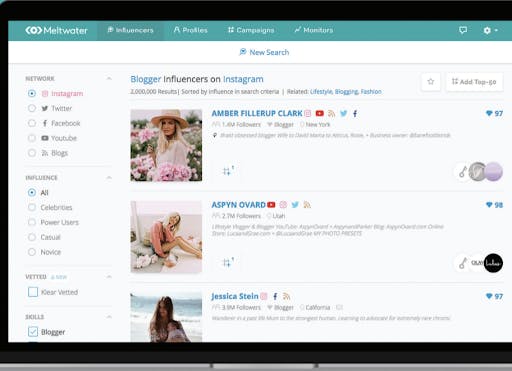 Sprout Social 
Brands trust Sprout Social for content publishing, conversation management and measurement. With Sprout's social scheduling, you are able to plan, organize and deliver social media content and campaigns. Users can organize posts across profiles, networks and campaigns using a visualized calendar to help support your strategy.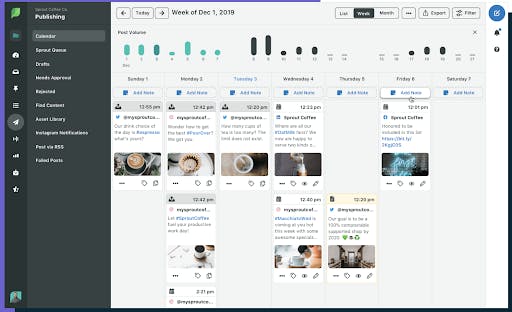 Sprout also helps you craft engaging content by storing, editing, and publishing images or videos from a centralized library and tracking the metrics to how the content performed.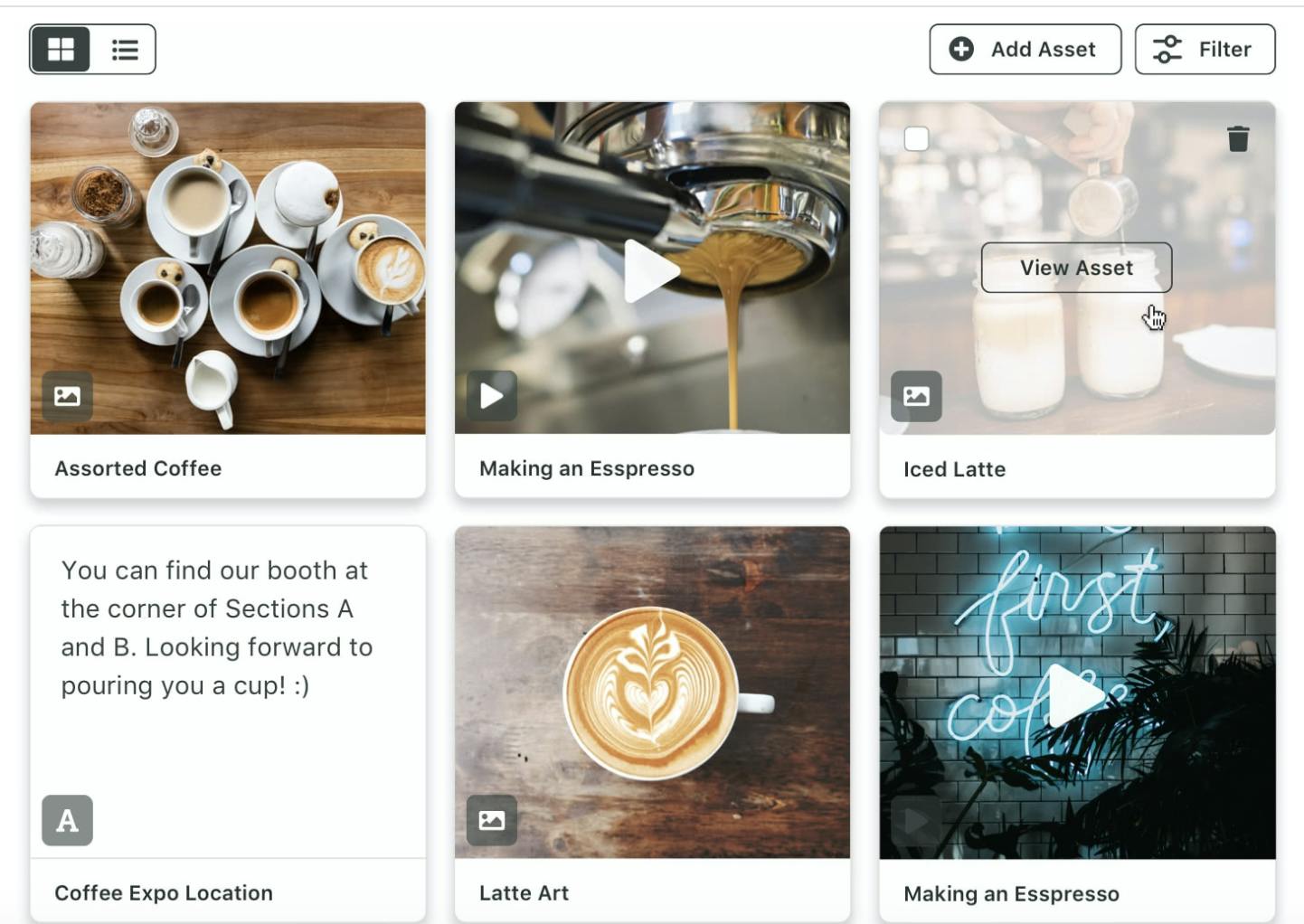 Not sure when the right time to post is? Sprout recommends optimal publishing times most likely to reach audiences.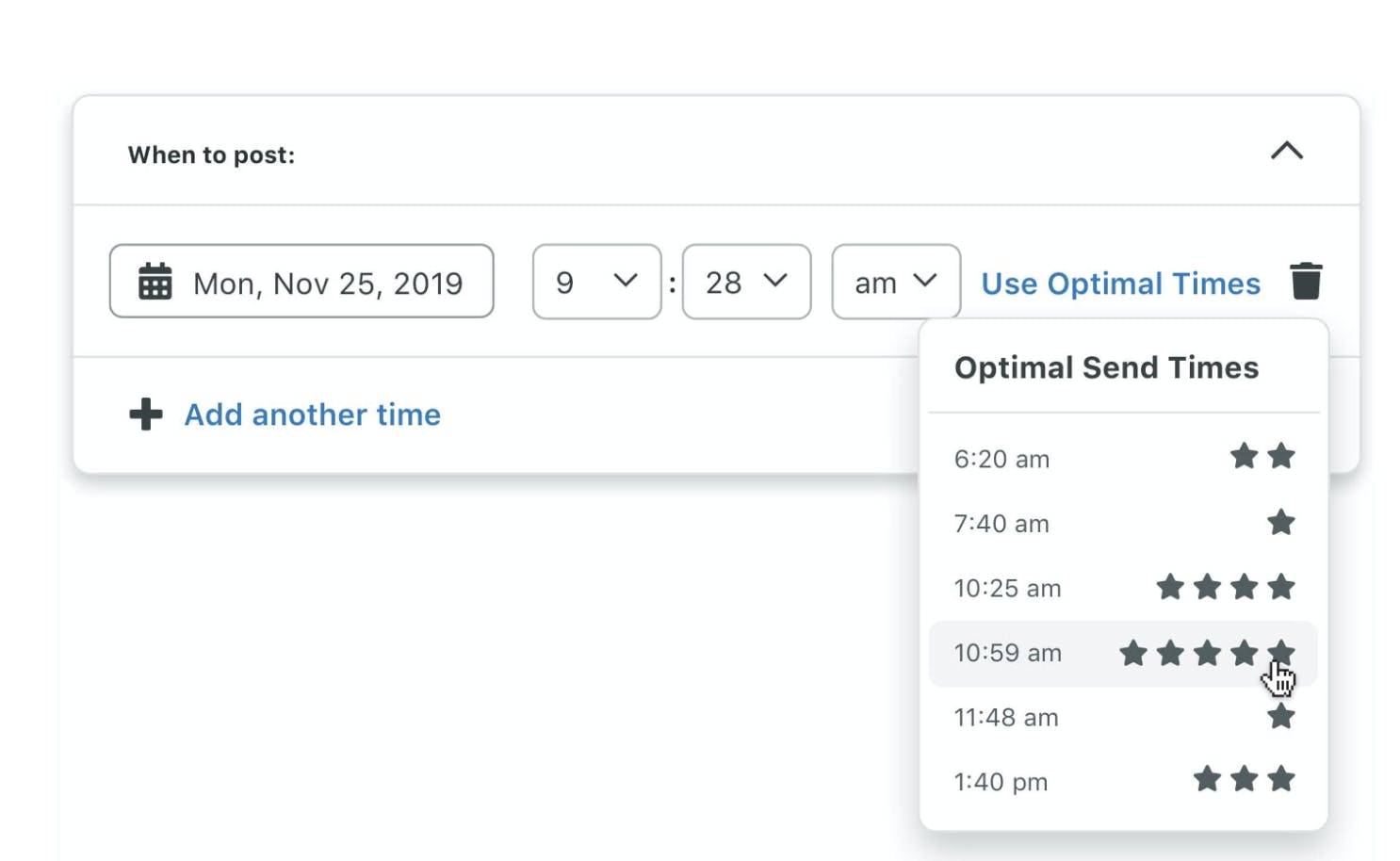 Improve your social engagement with increased visibility and quick responsiveness. Interested in the core features of the platform? Take a look: 
Smart Inbox
Message Spike Alerts
Review Management
Bot Builder
Task Assignment
Message Tagging
Social CRM
Team Reports
Help Desk Integration
Hootsuite 
Trusted by 18 million users in 175 different countries, Hootsuite helps brands manage multiple social networks and grow their social strategy. A core element of Hootsuite is the "streams" functionality. It allows teams to easily customize the content that matters most. As part of the dashboard, you can filter streams by mentions, posts, updates, or even scheduled posts. 
The cool part about it? You can share your dashboard with other team members for improved collaboration and communication. The tool also allows you to assign messages to different team members, ensuring you are all on the same page.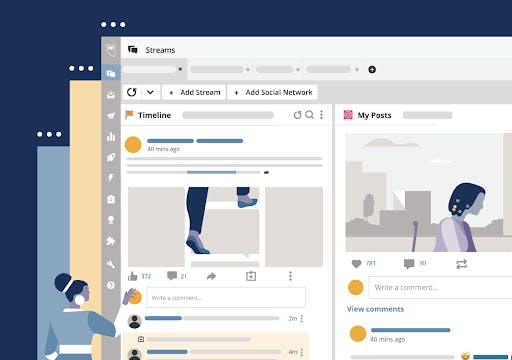 Brandwatch
Brandwatch helps answer the question, "how do consumers feel about your brand?" With Brandwatch, you can analyze key trends around your industry including publications, regions, and influencers. Identify emerging opportunities and challenges, even when your brand is not mentioned directly.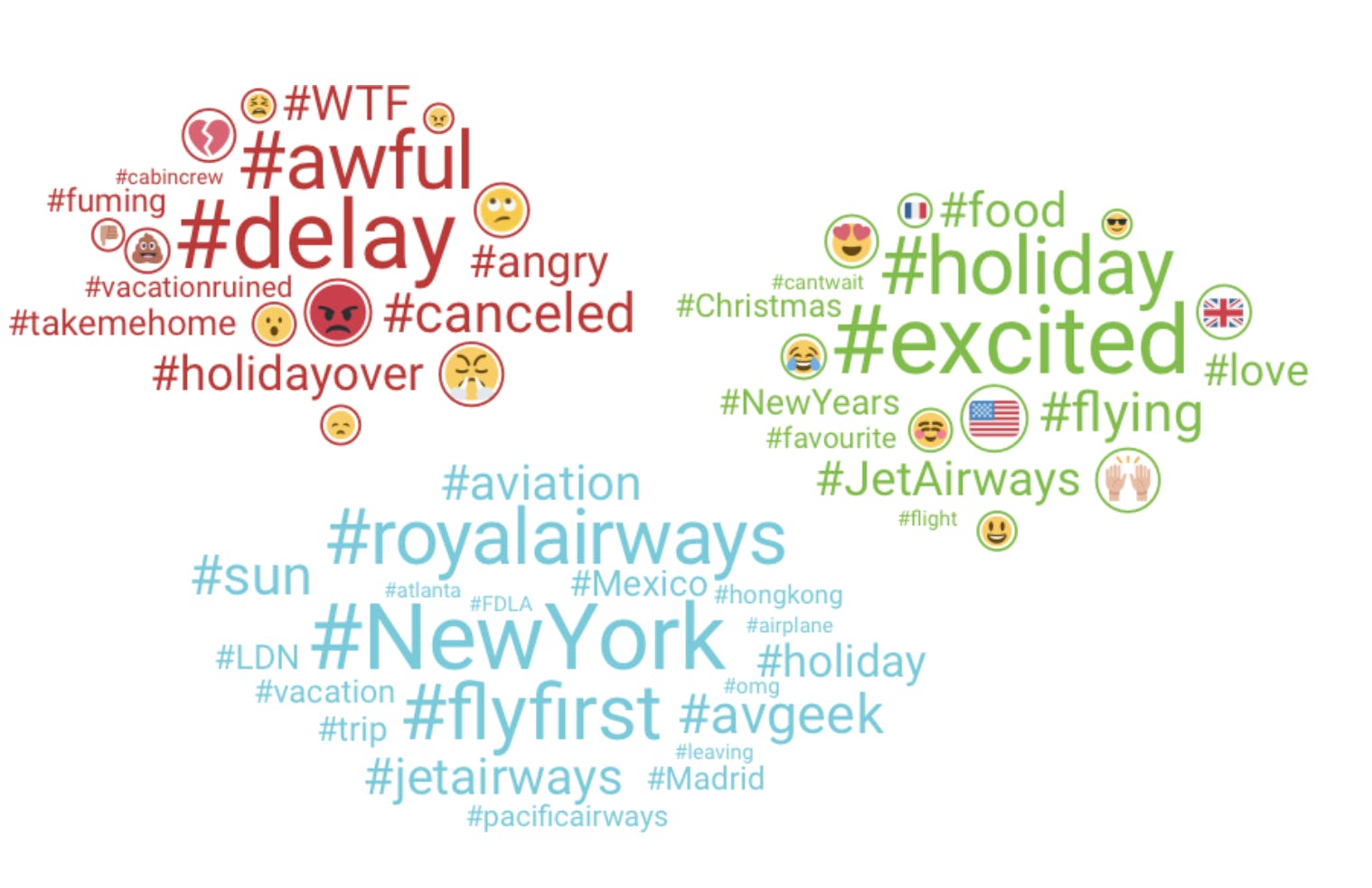 You are also able to analyze what is working and not working in your marketing strategy, by seeing how your brand message is resonating with your audience.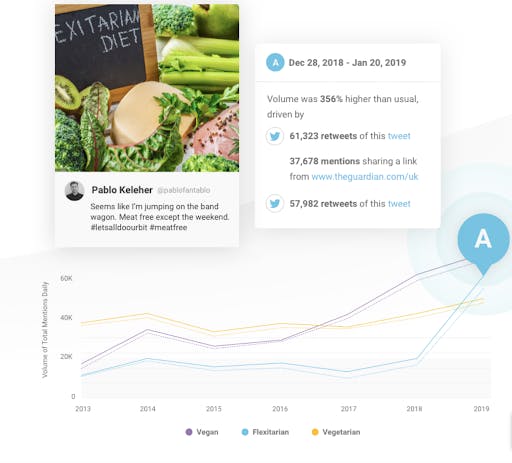 Brandwatch offers the ability to build custom dashboards and views, plus analytical components, such as looking at sentiment, emotions, and demographics.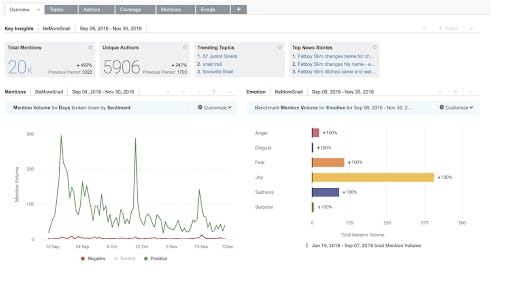 Talkwalker
Talkwalker uses AI-powered analysis providing real-time insights into social channels across 187 languages. 
Its Quick Search functionality lets you easily discover content ideas, influencers, understand and spot trends. You can:
Compare up to 5 brands or topics
Access important KPIs: Engagement, volume, sentiment, demographics, and geographies
Unlimited searches, going back 13 months
Gain global coverage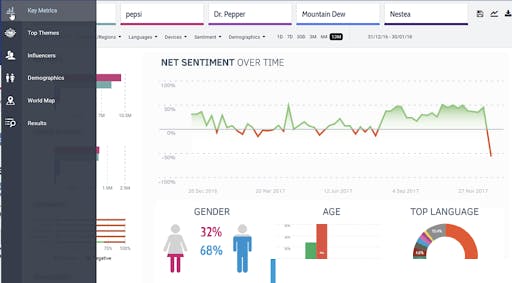 Synthesio
Synthesio allows brands to monitor their online presence, develop insights and provides data in over 80 languages. Synthesio's social listening dashboard is made up of a Listen stream and an Analyze interface, with several topics available on each dashboard for an easy comparison. 
Synthesio surfaces important metrics that are important to social listening success, including KPIs like media value, engagement, and share of voice. Synthesio also has an automated sentiment analysis in over 20 languages.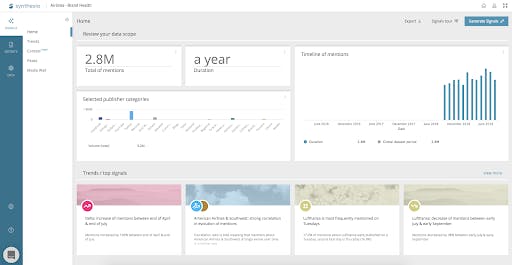 Keyhole
Keyhole is used by marketers to track social accounts, hashtags and keywords in real-time using Twitter, Instagram and FB, but has been historically known for hashtag analytics. The tool allows brands to monitor mentions across blogs and news sites, and comes with keyword clouds, mentions maps, sentiment analysis, and analytics.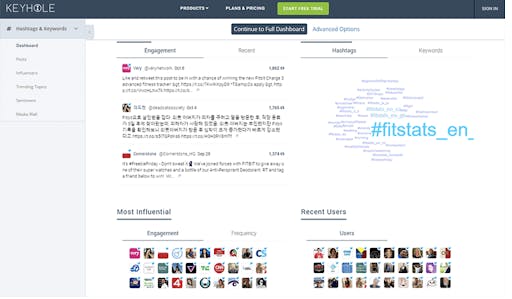 An interesting feature of Keyhole is its heat map functionality—showcasing activity levels in different regions.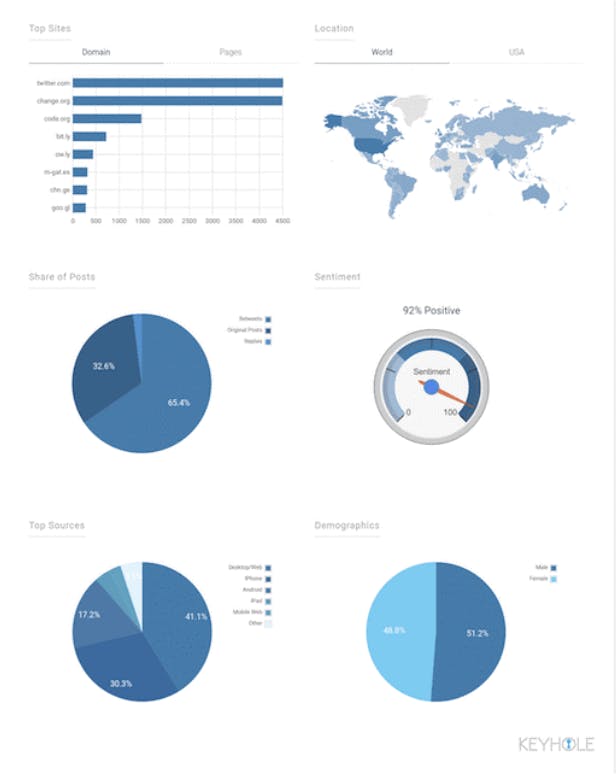 Keyhole 's social listening analytics suite offers: 
Campaign & event tracking 
Sentiment, trend, and competitor analysis
Unlimited exports 
Influencer search
Buffer
Buffer offers different types of social media tools for businesses to choose from. It is broken down into 3 different sections: Publish, Reply, and Analyze. 
Publish: The publish feature in buffer allows teams to plan and publish content Instagram, Facebook, Twitter, Pinterest, and LinkedIn, all from one simple dashboard. It includes scheduling, tailored posts
Reply: Reply features one shared team inbox for all social platforms, making it easy to respond quickly and efficiently. Reply includes saved replies, keyboard shortcuts, and tags & custom folders.
Analyze: Analyze enables a team to measure their performance and create custom reports. It includes aggregate metrics, account analytics, stories and post analytics, and audience demographics.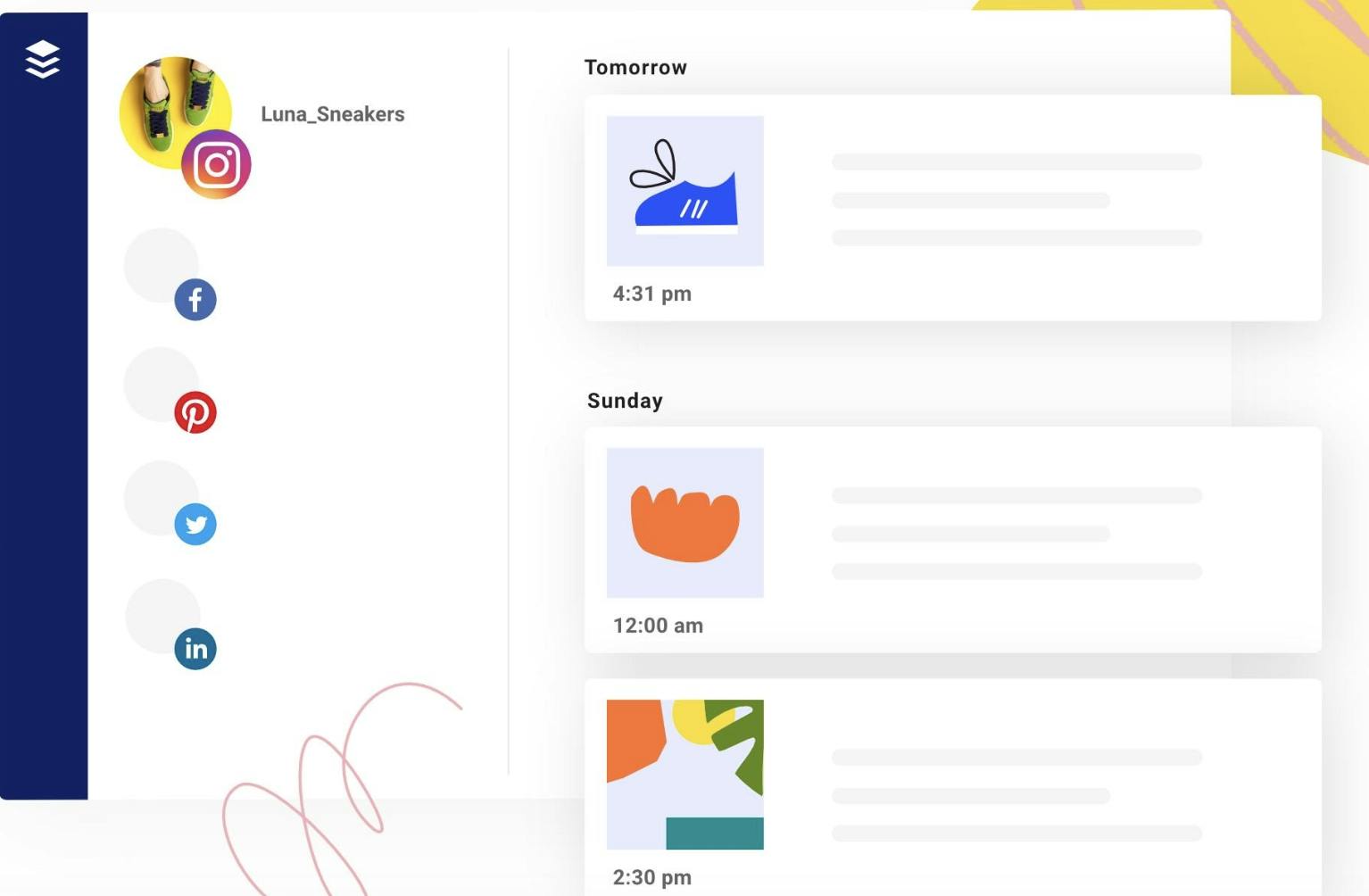 Zoho Social 
Zoho social allows brands to schedule, monitor, collaborate and analyze all in one platform, allowing for unlimited posts and custom-reports. A cool component of Zoho's scheduling feature is Bulk scheduling, which uses a spreadsheet to create as many posts as you want and schedule them in one instance.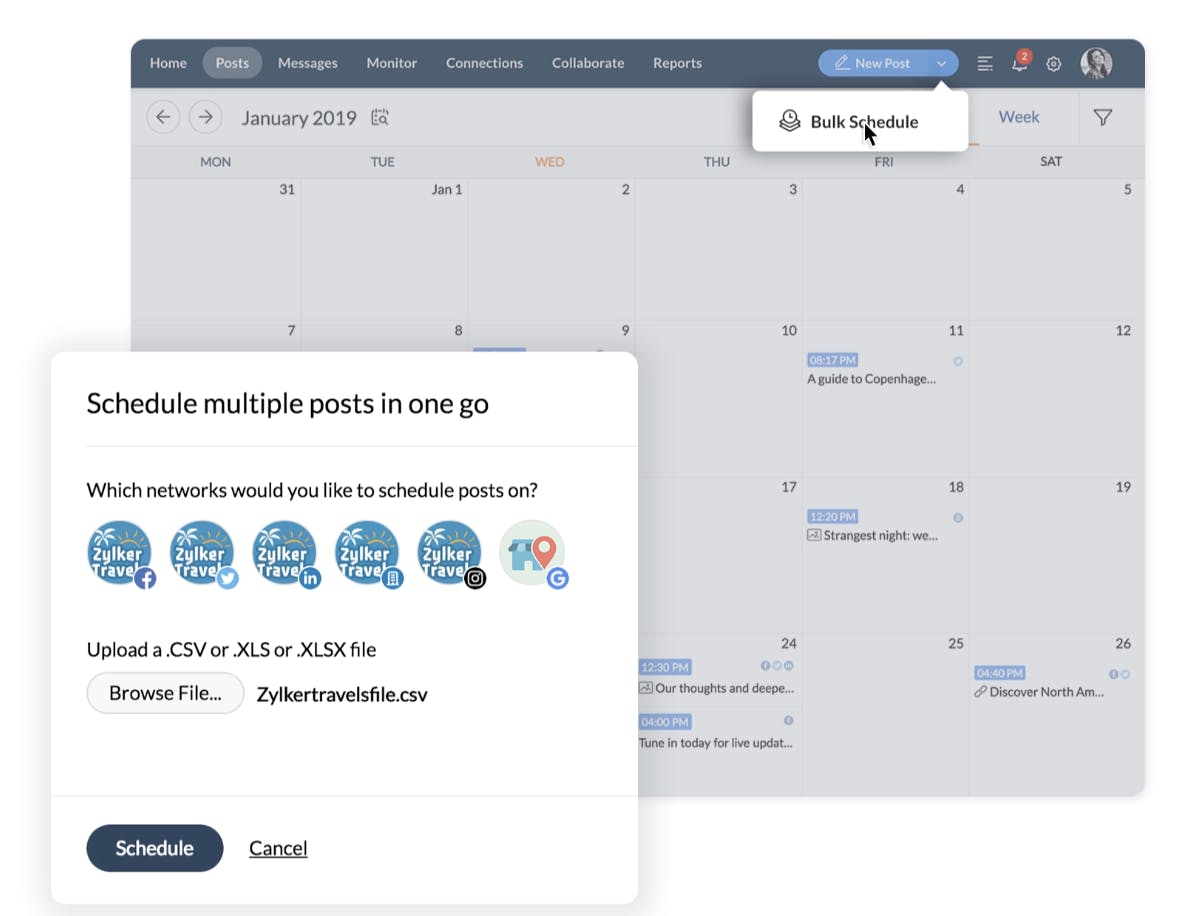 Zoho's live stream feature sees incoming engagements when they happen, allowing brands to respond in real-time. 
Teams can collaborate by providing feedback and tagging each other on certain posts. 
Teams can also set up scheduling reporting, deciding on the frequency and who the report goes to.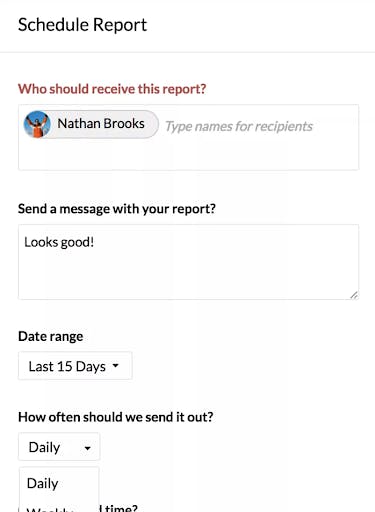 TweetDeck 
TweetDeck is Twitter's free social media dashboard with the ability to narrow searches down using language and location filters, negative keywords, and date ranges. 
The tool allows you to manage multiple different Twitter accounts, monitoring all mentions. You can add customizable streams to your dashboard, for example organizing by messages, mentions, notification, or searches.
No more having to share passwords! TweetDeck added a "team functionality" to the tool, granting access to profiles to multiple different people. 
Another cool feature most people probably don't know about TweetDeck is it's "list" functionality. Lists allow you to follow profiles or specific topics, and then set up columns to monitor the lists.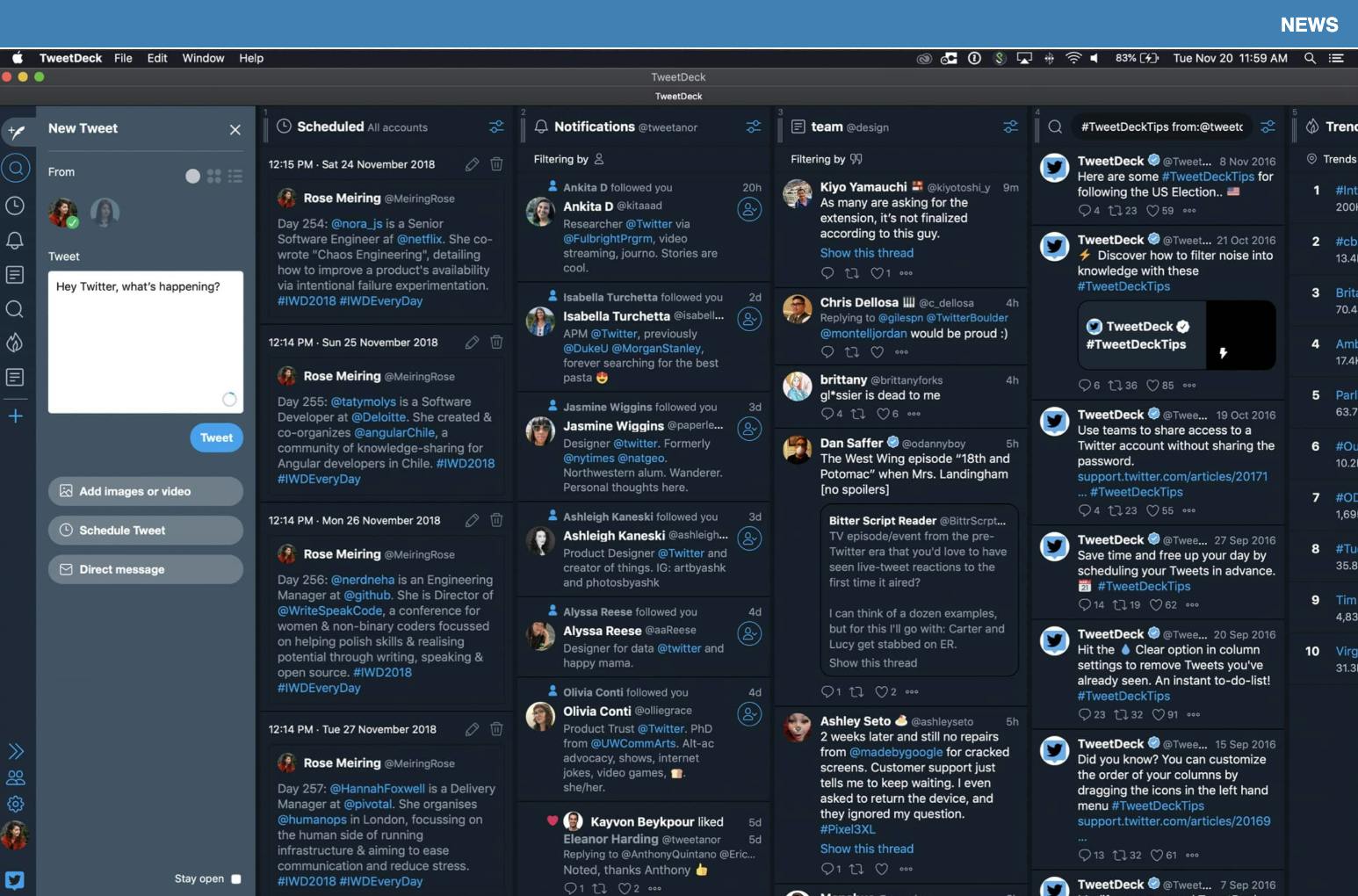 There you have it—the top 10 social media monitoring tools for 2020. By now, you should have a good understanding of what social media monitoring is, and what tools are right to monitor your brand. 
Interested to know why over 30,000 brands trust Meltwater as their solution? Check out our recent blog, 14 reasons why companies choose Meltwater for media monitoring.
Ready to learn more about Meltwater's solutions? Get in touch or take a look at our resource page.