Instagram is one of the largest and fastest-growing social media platforms on the planet, with endless opportunity to build your brand, develop relationships with consumers, gain exposure and make sales. As communications professionals, it is so important that we understand the platform and know how to navigate it to make the most out of this social media powerhouse. We were fortunate enough to partner with Lauren Dallas, Founder of The Growth Academy, for a webinar where we discussed the recent Instagram algorithm updates, what these updates mean for you and your brand, and how you can use Instagram to impact your bottom line.
We covered three main sections:
The algorithm: What's happening with Instagram's organic reach and why you may have noticed this decreasing recently.
Followers: The question on everyone's mind is always, "How do I get more followers?" We'll cover ways to get that follower count up.
Engagement: How to increase engagement on your posts and stories and more importantly, how you can translate this engagement into sales for your business.
The Algorithm
With 500 million daily active users (from 200 million just a few months ago), Instagram is one of the largest and fastest growing social media platforms in the world, second only to Facebook.
It's also a very engaged platform, with a third of those users checking it multiple times a day, and spending 20 – 60 minutes on it at a time.
Stories have been a game-changer. In addition to the 250 million Stories users, more than 50% of brands were using Stories within a month – it's safe to say everyone is on it.
80% of users are following businesses on Instagram – this is great news for brands.
It's growing fast globally, but specifically in South Africa with 8,5% growth rate from 2017.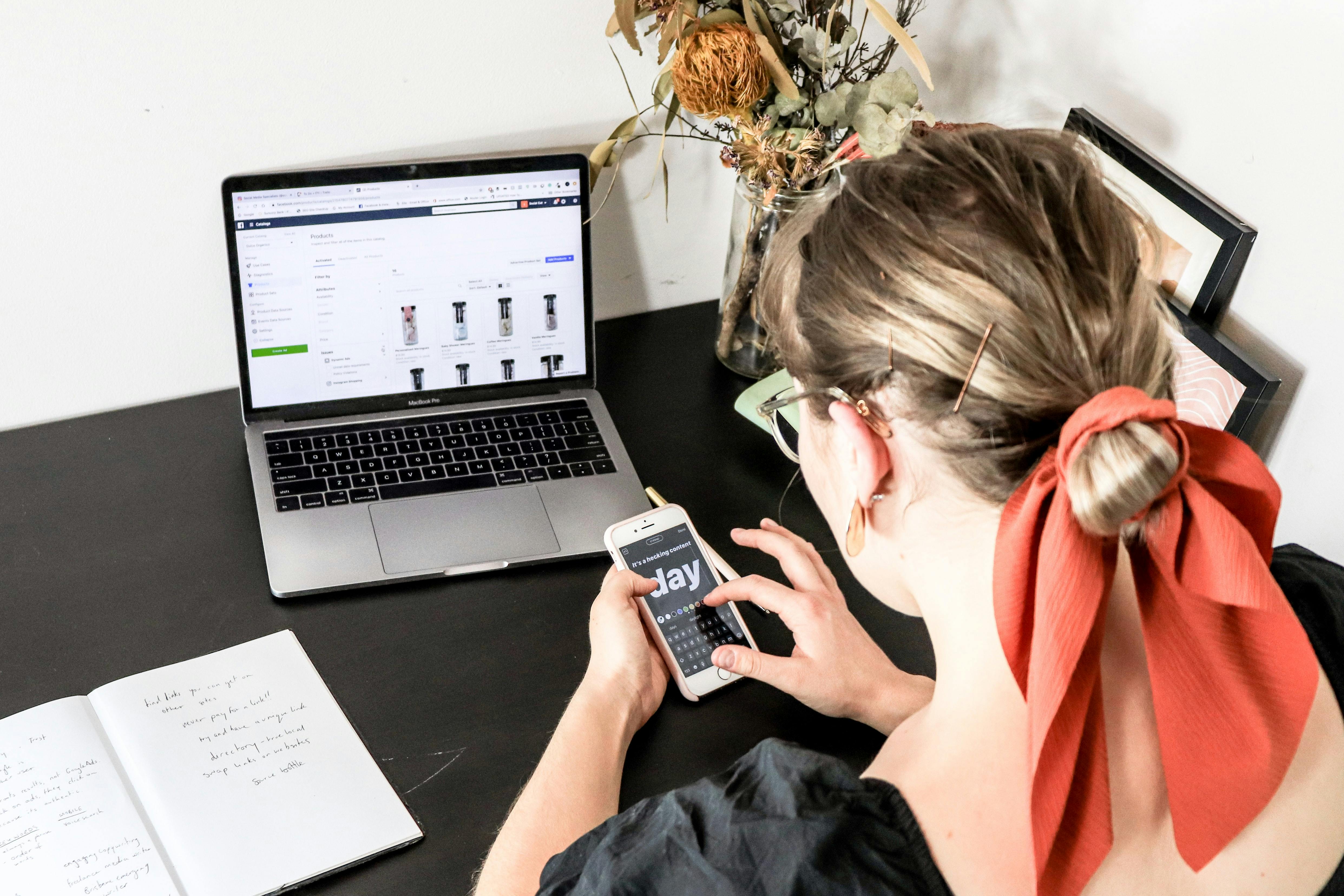 "So, then, why am I seeing declining organic reach on my profile?" you might be asking.
Organic reach (the number of people you can reach for free – without boosting or sponsoring your content) on Facebook has declined too. You can now expect only 2 – 10% of your audience to see your organic posts on both Instagram and Facebook. This has resulted in countless brands scratching their heads wondering where they went wrong. There are a few reasons for this:
More content: As we all know, Instagram is growing quickly, so there's more pictures, videos, Stories and gifs for audiences to scroll through than ever before. Competition is heating up, both from a personal and business perspective.
Not chronological: Feeds are not chronological anymore and instead, users are shown what they're most likely to engage with first. This means brands can't rely on posting at the right time of day anymore – they have to create compelling, engaging and quality content.
10% Rule: As soon as you publish a new post, Instagram will only show this to 10% of your followers first. It does this to gauge the quality of your post – the more interactions it gets within the first hour, the more likely it is to then be shown to the other 90%.
Instagram has adopted Facebook's Edgerank algorithm.
Under The Hood of the Instagram Algorithm
There are hundreds of different factors impacting your position on the Instagram feed. But there are seven that are widely recognised as what impacts it the most:
Engagement: The algorithm favours likes, comments, shares, views of videos, live videos and stories, and saved posts as engagement and ranks your content accordingly. Not all engagement is created equal though: the more words in a comment thee better, and obviously, a comment trumps a like and a like trumps a view.
Direct shares: Users can now share directly from Instagram, which Instagram counts as high-quality engagement.
Relationships: Instagram calls this the "best friends feature" – it wants to show you your "best friend's" content first; so users that you are most likely to know in real life, engage with each other's content and direct message on the platform.
Relevance: How relevant a post is to a user can be determined by content type that they usually engage with, hashtags they use and follow or location.
Time: The time of day you post isn't as important as the feed isn't chronological anymore, but recency is still important. You need to be posting consistently throughout the week.
Searches: The algorithm recognises people who are regularly searching for your business page or branded hashtag.
Time spent on post: In addition to engagement, Instagram is also measuring how long a user is spending absorbing the content of your post. Achieve this by using the multiple posts feature (more than one photo or video per post), long and engaging captions (that also get users to share engaging comments).
To be Successful on Instagram, You Need Two Things:
1. The First is Followers.
Of course, you can't have engagement if you don't already have a following. So for increasing engagement, have a substantial number of followers is crucial. But with Instagram's shift to placing importance on high-quality engagement rather than profile-growth, you will need the second thing too:
2. The Second is Engagement.
Once you have the followers, you need to put them to work. Building relationships and engagement should be your top priority.
How Do I Get More Followers?
One of the most commonly asked questions about social media is about growing one's follower count. You can have the most incredibly engaging content, but if no one is seeing it, there is just no point. The tactics you use will depend on the number of followers you're aiming to gain. Getting your first thousand followers requires a completely different strategy to growing from 50 000 – 10 000. As a middle-ground, here are some tips for getting to your first 5k or 10k mark:
Tactic #1: Offer REAL value for your audience.
Like any other social media platform, Instagram requires a content strategy. Putting out content daily with no idea what your audience wants or needs is a futile attempt at social media marketing. Once you can understand this about the people that will be seeing your content, you can craft your posts to offer what they need, fix their problem and, most importantly, offer them REAL value. There are two opportunities to do this – in the post which can be a picture, video, GIF or Boomerang but should always be aesthetically pleasing – and in the caption which should be interesting and informative. For example, a company that creates spices could post delicious-looking dish with the recipe in the caption. Audiences will find real value in both looking at the post and reading the caption. It's simple: the most value you provide, the more followers and engagement you'll gain.
Tactic #2: Partner with influencers, micro-influencers or other strategic partners.
Another tactic to rapidly increase your followers is to partner with someone who has the same audience as you and a lot more influence. Gone are the days where celebrity endorsements would put you back thousands – today, micro-influencers can be as or more impactful. Approach someone who is operating in the same space as you and decide on how a partnership can be mutually beneficial to both parties. Often offering micro-influencers products, discounts or coupon codes for a feature is well-appreciated and can save you money. The key here is value – both brand and influencer have to be providing value to each others' audiences for a successful influencer strategy to work.

Tactic #3: Promote outside of Instagram.
Promoting your Instagram handle and page on other platforms is one of the most effective but under-utilised tactics. You might already have an email marketing system and you almost certainly have a website and business Facebook page. Use these platforms and more to tell your audiences about your Instagram page. On your website, your header and footer should have your social buttons, your handle should be in your email signature and Twitter bio, and even offline, you could put a "follow us" sign with your handle up in a window that people will pass by and see.
This is one of the most successful methods of gaining followers.
How Do I Get More Engagement?
Engagement is the critical part of your social media marketing success. A big following is meaningless if it is low-quality followers who would never convert. Conversely, engagement is nothing without a substantial follower base. Here are some of our top tips for driving engagement:
Tactic #1: Post content that sparks conversation.
Authenticity: As a business profile on Instagram, you can easily see your engagement rates in the Analytics tab. What more and more businesses are discovering is that the posts that do best in terms of engagement are the pictures and videos of people – audiences love the authenticity of behind-the-scenes and candid shots. It might be tempting to post a picture of your product every day but that's not what consumers are going to enjoy, share and comment on.
Not all engagement is created equal: You need to be alert; you or your team should be on Instagram as consistently as possible. Instagram is more likely to rank your profile as highly engaged (which will result in your profile being shown on the Explore feed and increasing your reach) if you are liking and replying to comments within 30 minutes, having conversations in DM constantly (reach out to potential partners and micro-influencers here) and increasing "time on post." To do this, think about telling a story in your caption, be authentic, and ask questions that can spark conversation and long, engaging comments.
Tactic #2: Hashtags are back.
Although hotly contested in the social media marketing world, hashtags are, in fact, incredibly effective. Use them in your post captions, Stories and comments for maximum exposure, as long as they fit authenticly. Instagram users can now also follow hashtags, so choose yours wisely, and post consistently so that followers of your hashtags are seeing a constant flow of content on their feeds and associate this topic with you.
Top tip: To avoid looking spammy with hashtags in your Stories, you can make the text colour the same colour as your background, minimize them and put them on top of each other in a corner of your Story – they'll be invisible and your Story will still show up when someone searches for one of those hashtags.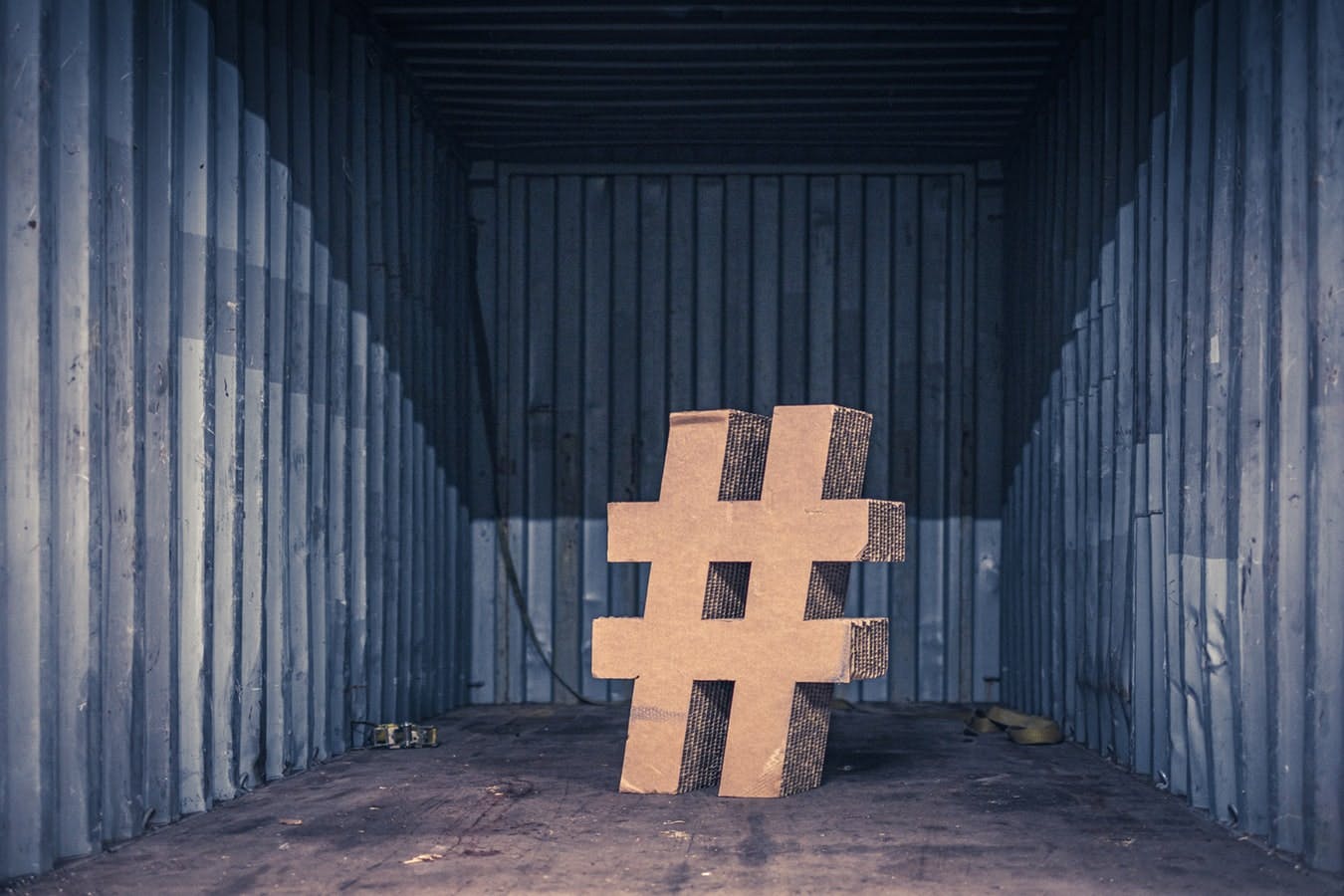 Be cautious of Instagram's shadow-banning rule, though. In an attempt to minimize the number of spammy hashtags, Instagram is blocking users that use the same 30 hashtags for every post – so no more copy-and-pasting into every one of your post's first comments, they have to be relevant. In order to build consistency, we'd recommend choosing 5 – 10 branded hashtags that you want to be associated with and 10 – 15 that will change to be relevant to each post.
Tactic #3: Engage with others (you, not your bot).
A successful Instagram page would be a high number of followers, high engagement and high conversion. To build this takes time and effort and as with anything in life, there's no shortcut to success. Bots are great for a specific reason: if you're on 9 500 followers and can't wait to get to 10k to have access to the swipe-up feature, then a bot could help you get there quicker. But you shouldn't solely rely on your bot for gaining all of your followers and engagement. To be successful on Instagram involves time spent DMing relevant people, crafting posts and captions, commenting on industry-related posts, replying to all of your comments, creating a posting schedule, and using Instagram Stories effectively. In addition, Instagram is clamping down on accounts that post the same comments on multiple posts and that follow and unfollow many accounts in a short space of time – so in all likelihood using a bot could be detrimental to your account or even get you banned from the platform.
Tactic #4: Use Instagram Stories.
One of the most-loved features of the platform, Instagram Stories can help you drastically improve your engagement. First off, they are engaging in nature – pictures and videos taken and shared in the moment portrays authenticity and the fact that the ephemeral content disappears after 24 hours creates a sense of urgency. With Stories, you can show your audience behind-the-scenes footage from the office to a product-launch event,  you can get feedback and build relationships, and you can treat it as another sales funnel, leading your customers to your page, website or checkout.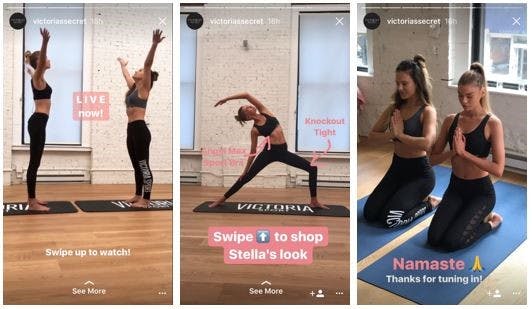 Top Tip: Videos beat photos, the inclusion of GIFs, mentions and hashtags is better than without, adding your geolocation is a bonus, and using the polls feature in your Stories is incredible for boosting engagement too. 
Most importantly, the success of Instagram for business needs to be monitored. Meltwater's online media intelligence software monitors over 350 million social sources, including Instagram. Harnessing media intelligence can help determine which posts or Stories generated the most active audience engagement and whether it was positive or negative feedback – giving marketers the insights necessary to inform and refine their social media strategy. Get in touch to learn more.