YouTube End Screens Feature Now Available to All
We're always interested in the latest changes in social media platforms and what they can offer to PR and marketing pros. That's why this post on Youtube's new enhancement of their End Screens feature makes for an interesting read. Read the post and implement it on your Youtube channel to increase engagement. If you're interested in benchmarking your social footprint, including Youtube,
ask for a demo
.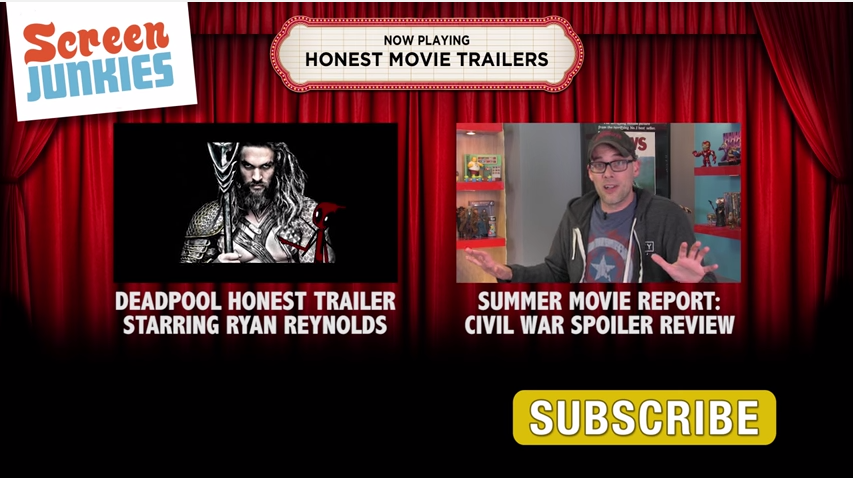 Image of End Screens of Screen Junkies on YouTube
YouTube announced that it had added a new feature that lets you add a thumbnail overlay to the end of your videos to keep viewers engaged.
The feature, called End Screens, will appear during the last 5 to 20 seconds of your video. Desktop users who want to see more information can hover over the thumbnails; mobile users can tap on the thumbnails.
As long as your video has 16:9 aspect ratio, you can use up to four content promotion elements. But one of those elements must be a video or playlist, according to YouTube.
End Screens, which YouTube began testing around June, are designed to make viewers take actions and encourage them to keep watching more videos. You can use End Screens to:
Promote a YouTube video or playlist. You can feature your most recent video, let YouTube pick one of your videos, or pick any video or playlist from your channel.
Ask people to subscribe to your channel.
Link to your website or an approved merchandise and crowdfunding website (you must provide a custom image, title, and pick the call-to-action).
Promote another YouTube channel (you must provide a custom message).
Up until now, you had to use Annotations to manually create end screens, but this was a desktop-only tool. End Screens will replace Annotations and work for both mobile and desktop viewers.
The Youtube End Screens feature will only work on videos that don't use standard annotations. Also, viewers will see your End Screens, even if they have annotations disabled.
Card teasers, featured content, branding watermarks, and other interactive elements aren't shown during End Screens.
This article, written by Danny Goodwin from Business2Community, originally appeared in Search Engine Journal, and is legally licensed through the NewsCred publisher network.