Use Statistics for a Smart Marketing Plan
In today's digital workplace, the explosion of data and the introduction of better work tools means that more and more employees have added "business analyst" to their job description. Marketers are no exception. In fact, according to a recent study by Adobe, 76% of marketers agreed that they need to become more data-focused to succeed.
Start with the Basics
Some planning statistics, such as audience demographics, seem so steady and fundamental that many marketers start assuming they know who their audiences are and where to find them. Don't fall into that trap. The numbers are always changing! By keeping track of the basics, you can continually revise your marketing strategy to make meaningful gains with minor tweaks. When you stay current on stats for the gender, age, location, and education of your audience, you'll be able to fine-tune not only your messages but also your media. For instance, are your mobile ads working wonders for some products, but striking out for others?
DID YOU KNOW
16–24-year-olds are 2X as likely to block mobile ads as 55–64-year-olds
Males are 21% more likely to block mobile ads than females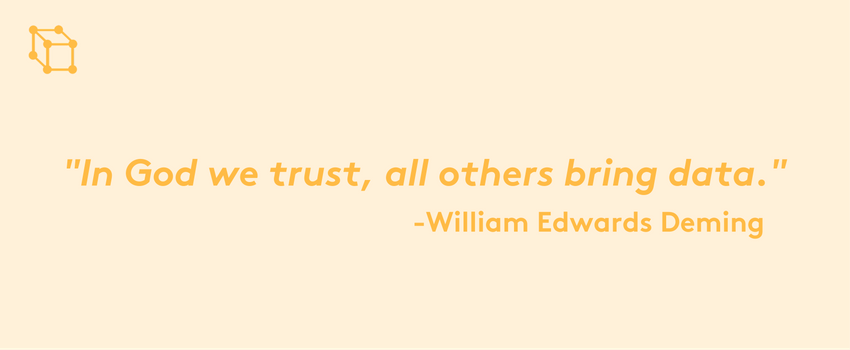 The Importance of Social-Savvy Stats
In the age of social-minded digital consumers, it's essential to know where your top prospects and key influencers are hanging out online, and what kind of content they prefer to read, view, and listen to. Are you most likely to find your audience on Facebook, Twitter, or LinkedIn? Or are they flocking to trendier social startups like Periscope, Instagram, and Snapchat? Regardless of where your followers are today, you'd better check again tomorrow, because social loyalties constantly shift as old platforms change, and new ones come and go. Let's say you're a B2B marketer for business software, and you're feeling good because you finally nailed down your social audience.
DID YOU KNOW
In 2015 your B2B technology audience was 44% more likely to consume vendor content on LinkedIn vs. Facebook. But in 2016, loyalties have flipped, and they're 28% more likely to consume vendor content on Facebook.
When considering a purchase in 2015, 50% of your B2B technology audience considered white papers influential, and 49% thought infographics were influential. In 2016 only 33% consider white papers influential, and a meager 13% still say the same about infographics.
Stats like the ones above are great signposts for pointing you toward the latest audience trends and helping convince your management to try new things. You should also use social listening tools to uncover trends and statistics specific to your brand. For example, track brand-related messages to see which achieved the greatest buzz across all channels. Or compare channels to see which generated the most engagement. Either way, the numbers will shift quarter over quarter and year over year. Social stats will help you follow your audience—and justify how you're allocating your resources. In the same way, statistics shed light on your audience, they also illuminate important insights about your industry and your competition.
This is an excerpt from the free ebook, Make Powerful Impressions with Statistics, download it now to gain deeper insights into using data insights that will engage and propel your audience to act.