The Power of Social Media in the Age of Influencers
It this day and age, social media is huge. And influencers? They are on the rise. We laid out how to find influencers, work with them and measure success in this
playbook!
The ebbs and flows of the markets on Wall Street have long been influenced by external indicators found in the media, from press releases to quarterly results, to changes in leadership, natural disasters and more. The proliferation of social media has enabled this type of information to be dispersed manyfold, now no longer confined to media outlets but open to any individual with a Twitter handle. Today, social media conversations continue to spark knee jerk reactions and can result in massive shifts in company valuation.
As a result the need for every brand to listen to conversations online is greater than ever before. Tools like Meltwater help decision makers intelligently monitor those mentions and sift through the massive amount of data available, while new AI tools help decipher real information from the "fake news." Today, Outside Insight is no longer a nice to have but a necessary competitive advantage.
A familiar story
Kylie Jenner's Snapchat roast isn't the first tweet that has sent stock prices flying. Campaigns like #GrabYourWallet have been leveraging the power of social media to influence brands' revenue for years. During the 2016 elections, after the release of a 2005 video featuring Donald Trump speaking about women in a derogatory manner, Ivanka Trump's personal brand took a serious hit, and leading retailer Nordstrom ended up dropping it completely. This move was largely credited to the #GrabYourWallet movement.
Alternatively, Elon Musk created $1B in value for Tesla when he first tweeted about the upcoming launch of their new product line in 2015.
On the other hand, icons like Kate Middleton have the capacity to spark major profits for fashion brands – for instance, when images of Kate in one of their pieces make it to the web. Kate is now well-known for causing most fashion items she wears in public, including brands from GAP to Marchesa, to sell out instantly around the world.
Influencers like Jenner, Middleton and Musk hold enormous power within (formerly) 140 characters, and every single one of the brands they have the ability to impact should be listening carefully.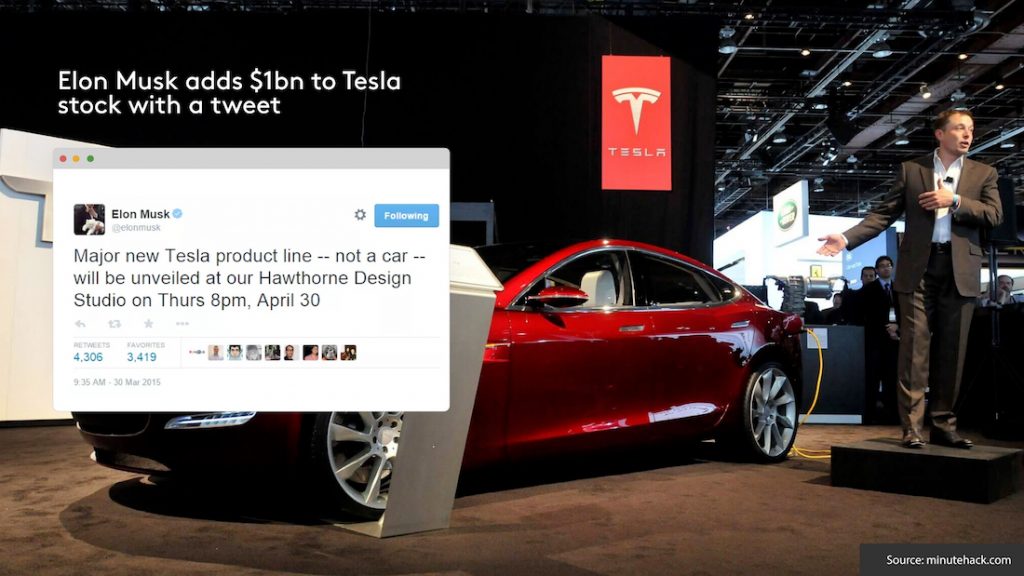 Fake news, real impact
The emergence and proliferation of "fake news" in the US and global media spiked during the 2016 US presidential elections, when Hillary Clinton first claimed "fake news" by the Russians had enabled Donald Trump to secure the presidency. While reaching new heights since then, false reporting has always been an issue when it comes to impacting the stock market.
In 2013, a fake AP tweet about an "explosion" at the White House that injured Barack Obama was constructed by hackers, and it caused the Dow to drop $130B in a matter of seconds. The impact of high frequency trading, combined with instant proliferation of news that hasn't been fact-checked and algorithms designed to crawl the web for such keywords in real time, means even misinformation can have far-reaching consequences.
Today, AI is being developed in order to help traders decipher between real and fake news and to better manipulate all the data available on the web. Companies like Adverif.ai aim "to detect phony stories, nudity, malware, and a host of other types of problematic content." They've introduced what they call FakeRank – a page-ranking system for fake news detection.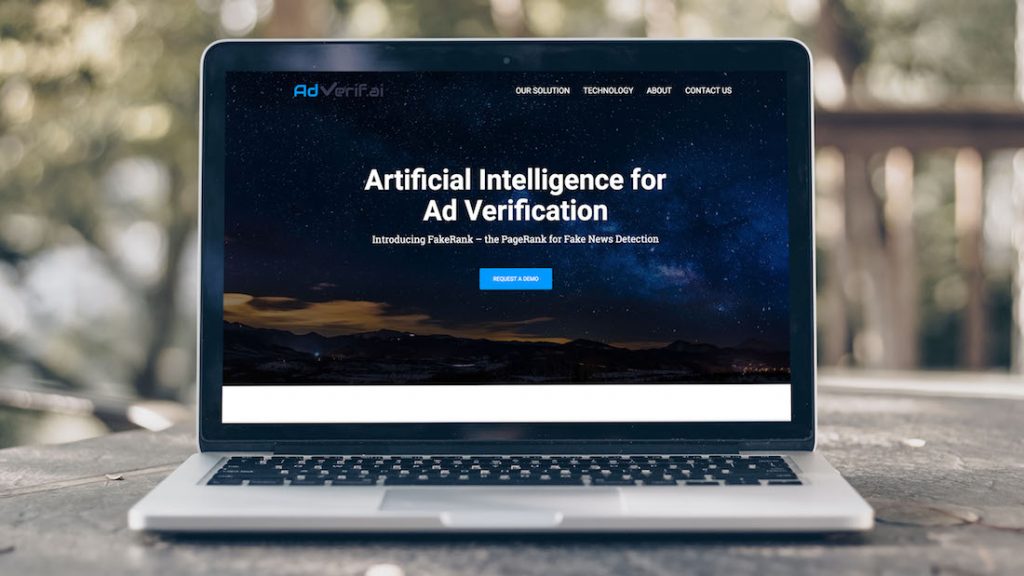 As evidenced by Kylie Jenner's recent impact on Snapchat's valuation, however, it's not always news – real or fake – that causes a change on Wall Street. The opinions of influencers continue to matter, and those who are prepared to take immediate action will weather potential PR storms much more smoothly than those forced to react once the storm has passed.
Key Takeaway:
Kylie Jenner's Snapchat takedown is far from the first incident involving social media that led to real results on Wall Street. The impact of online conversations reaches far beyond the marketing and communications teams. Decision makers across a company need to remain well informed of any discussions that might impact their brand in real time – and be prepared to respond.
This post was originally published on Outside Insight. An online resource designed to help business executives understand the power of external data and the impact of forward-looking insights on the decision-making process.