Part 2 of Press Lounge Dialogue Tackles Media Measurement and Data Insights
Meltwater's Ben Kessler moderated a second panel discussion at the Press Lounge in New York City in May, this time on media measurement and data insights. Discussion was focused on the variety of data types and how PR can put data to good use. "One of the questions we get often is how to use data not just to learn about the brand, but to also affect business outcomes," Kessler said in his opening remarks.
Comprising the panel and appearing before the assembled business communication leaders were Ernie Knewitz, VP of media relations at Johnson & Johnson; Weronika Sobolak, global solutions partner at Facebook; and Kimberly West, director, external communications at Mars Incorporated. Panelists spoke to the issues raised by Kessler and took questions from the audience. Several discussion topics and the conclusions they generated follow.
Data confirming high levels of trust accelerates communication and meaningful relationships.
Similar to the first panel discussion moderated by Meltwater, reputation was again a focus and starting point. When asked to explain how a positive external reputation can drive business results, one panelist spoke of data that confirmed visuals of the company's scientists in lab coats inspired trust, and how this fundamental trust allows them to communicate more quickly and effectively in markets around the world. Their data empowers them to take a more active and constructive role in local issues, including advocating for female business leadership in countries such as Japan. At the same time, the company is also making its female leaders available to the media, in service both to the message and the company's authenticity.
Another panelist spoke of the role data plays in helping to understand levels of trust with consumers unfamiliar with her company, explaining how media metrics have revealed the up and down movements of her company's reputation in the course of the awareness-building work they're doing in new markets.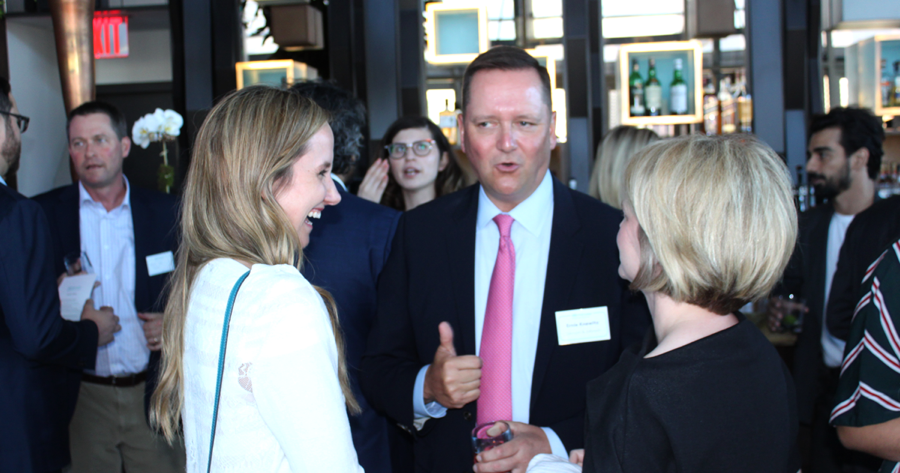 Companies in which PR and Marketing have aligned KPIs enjoy greater success.
Managing the dichotomy between PR and Marketing surfaced again in this second panel discussion. One panelist shared her observation that the consumer packaged goods companies with the biggest market share are those that align internally and have overlap of key performance indicators (KPIs). Another cited reputation management as a primary example of where the two departments have to work together. While Marketing's data encompasses months and quarters, and PR measures results in real time, both sets of data come together in the reputation index score. "This KPI factors into everyone's compensation and bonus across the company. That's how seriously we take the need for collaboration."
Differentiate between metrics that drive decisions and metrics that are solely for monitoring.
One panelist suggested Marketing's task was more straightforward than PR's because it's easier to quantify and qualify the outcomes of actions. While it's true that digital marketing adds another 200 possible signals to watch, "the good news is that not all of them matter." The key is to distinguish between metrics that will drive actions and responses and metrics that deserve monitoring only. Beauty care served as an illustration. In a purchase cycle determined to last eight weeks, reach, frequency, and impact require a marketer's immediate attention, with any lift in sales factoring in only later. While engagement, likes, and comments are often a key KPI for many brands, they typically do not correlate with business outcomes.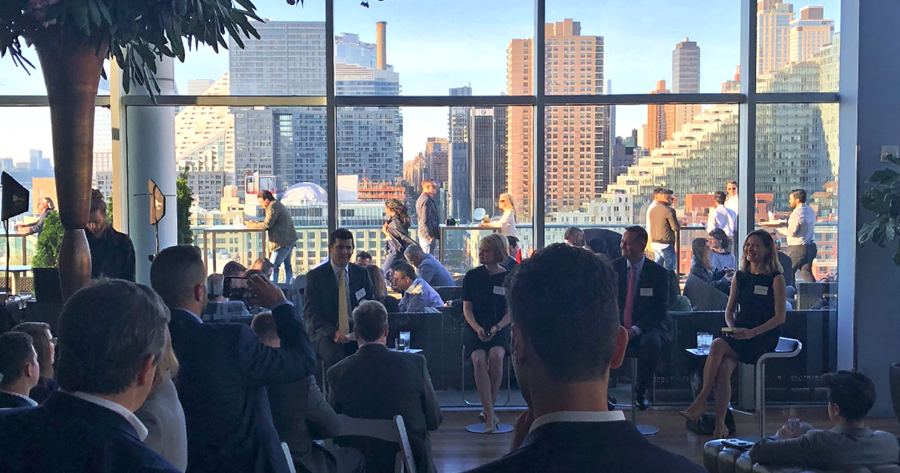 High data volume is both a blessing and a curse demanding an investment in resources.
Large, global companies often generate thousands of articles per week, especially during earnings season. This level of volume is highly desirable yet entails tremendous responsibilities, especially when divided across both traditional and social media channels. One panelist spoke of the necessity of committing tools and funds to monitor and engage with their audience, saying "We have to be involved in the comments. If there's a crisis, the durability of that crisis is a topic we devote enormous resources to."
A more cheerful take was offered by another panelist. "The analytics that we have access to right now are fascinating. We might spend the bulk of our time talking about one program, only to see that story getting much greater traction. Data can reveal just how much influence you actually have as a communicator and tell you where to begin doubling down."
Data wins arguments, but only choose data points that help shape what you want to say.
This last point is related to the earlier topic about PR and Marketing having goals and KPIs in common. One of the panelists spoke of the considerable investment they make in ensuring their social media rises to the top. Paid search plays a huge role in this and serves as another example of the Marketing and Communications teams working together. A second panelist spoke of launching a new brand and having PR play the leading role in shaping the plan, proposing one specific KPI to focus on, defining a milestone, and aligning the various teams. With one specific KPI for everyone to rally around, success can be clearly defined and measurable. This can also lead to greater efficiency, because when people know what they need to focus on they can reduce the number of meetings, emails, and phone calls. Clarity around messaging offers another way to introduce more agility to the organization.
For further insight into media measurement and the value of data, you can download our ebook on the topic.