5 Examples of the Top Social Media Content of 2018 (So Far)
Where has 2018 gone? It seems like only yesterday that Tide PODS were being used for more than just laundry, and Instagram Stories announced more than 400 million daily users.
But even with everything that has happened online in 2018, there's still plenty of time for your brand to end on a high note this year. Black Friday/Cyber Monday (BFCM) is just around the corner!
Today we're gearing you up for the end of the year by looking at 5 examples of the top social media content of 2018 (so far).
5 Examples of the Top Social Media Content of 2018 (So Far)
1. Nike's World Cup Ad Remake
Nostalgia can be an extremely powerful tactic when it comes to social media content and for soccer fans around the world, there are very few ads that we would be happy to watch over and over again. Nike's World Cup 1998 ad is one of those ads.
Turn the clock forward 20 years and you have what is one of the best examples of social media content in 2018. Nike teamed up with Seleção to produce another brilliant video ahead of the 2018 World Cup.
This video is a perfect example of storytelling done well – generating more than 20 million views in the last few months.
2. LinkedIn's "We're In It Together" Campaign
Community is one of the things that makes social media such an integral part of life today. People from around the world can connect, share ideas, and even start a movement, without ever meeting in person.
LinkedIn kicked off the year by creating a social media campaign that shifted the focus from the websites' professional capabilities to their community by asking one simple question: "What are you in it for?"
LinkedIn created social media posts, blog posts, videos, and the hashtag #InItTogether to amplify the impact of the campaign, which has garnered hundreds of mentions in the media since its launch (according to our Meltwater analysis).

They also incorporated user-generated content (UGC) into the social media strategy – allowing LinkedIn to tap into their massive community of more than 500 million members.
3. Weight Watchers Recruits DJ Khaled
By now you've probably heard that, when done right, influencer marketing can have a major impact.
At the beginning of 2018, global social media icon (more than 6 million social media followers) DJ Khaled teamed up with Weight Watchers' to become their official social media ambassador.
With this brilliant social media campaign, fans of both WW and Khaled can follow along on social (Snapchat, Twitter, Instagram, and Facebook) as the superstar participates in the WW Freestyle program.
If you're looking to tap into new markets or for a way to strengthen your brand image, find an influencer that can help take you to the next level.
4. Casper's Internet Pillow Fight
Unless you've been living under a rock (or a mattress) for the last few years, you've likely seen that the direct-to-consumer mattress industry has exploded onto the scene.
Which is great for consumers (us) for two reasons. One, we get quality mattresses at a great price, and two, mattress companies like Casper have more money to spend on marketing and social media content.
One of my favorite pieces of content in 2018 so far is Casper's Internet Pillow Fight:
Casper's Internet Pillow Fight is a great example of taking something from a boring industry—mattresses—and making it fun.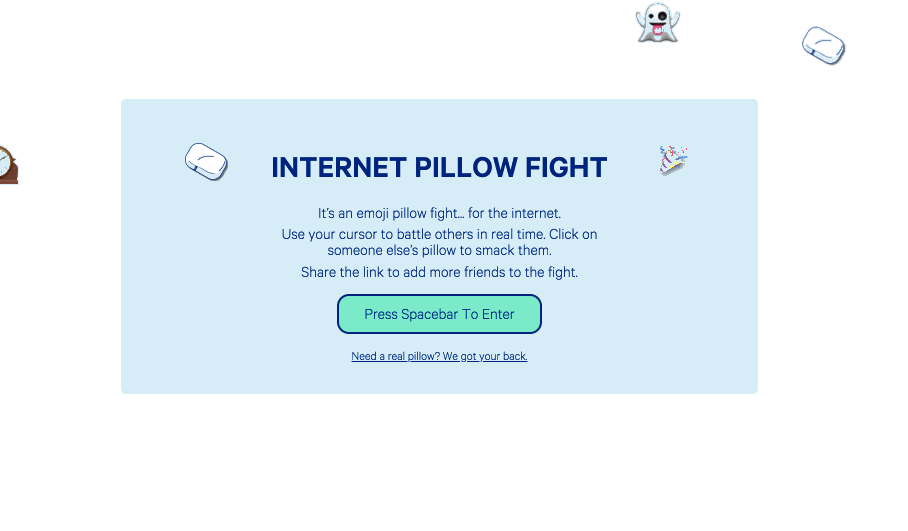 Whatever industry you're in, try to push the limits of what's possible online and with social media content.
5. Intuit's "A Giant Story"
You might have heard of Intuit, a massive Silicon Valley SaaS superstar, but do you know what their product actually does? No? Neither do most of us!
To help solve that problem and bring their suite of products together, they worked alongside an animation team to create "A Giant Story". This social media ad campaign uses an animated robot as a metaphor for the complex way Intuit's services tap into data using new technologies and how its products are best when used as a group.
Genius.
Generating more than 20 million views on YouTube alone, "A Giant Story" is a great example of how effective taking complex ideas and making them simple can be for your brand.
To create the absolute best social media content for your audience, you don't have to spend millions of dollars or stumble upon the next viral video sensation.
You need to understand your target audience on a deep level to create content that is perfectly tailored for them.