2017 Best of Design: The Human Touch
As 2017 ends, we review trends that affect us as PR and marketing folks. Design trends constantly change, so we're looking at the best of design to help us plan for what's on the horizon. So far, we've looked at the
best infographics
,
Instagram social campaigns
, and what
PR Influencers see for 2018
. Buckle in for this installment of our limited-segment best of 2017—design trends.
In 2014, Dan Saffer wrote "The End of Design As We Know It," in it he predicts a grim world in which humans are removed from the process of design, replaced by artificial intelligence and algorithms. Three years later, designers are pushing the boundaries of digital media into entirely new directions. What we've seen in 2017's best of design trends is a move towards increased humanity as the design process becomes more detailed, editorial, and uninhibited. The current push in graphic design principles echos the best of our (messy, complicated, nostalgic) human nature. Here's what we saw.

1. Louder, Brighter
Over the past few years, large tech companies have been playing it safe with neutral color schemes. The approach has trickled down from Apple's minimalist design aesthetic and is undeniably clean. This once powerful effect is now overused as 2017 saw a shift away from a pallet of blacks, grays, and whites. An example is Spotify, who embraces bold colors to effectively capture a user's attention. Spotify's intense use of color is now instantly recognizable and shapes the brand's overall identity. Additionally, using bold color is an effective way to stand out when fighting for real estate across social media feeds.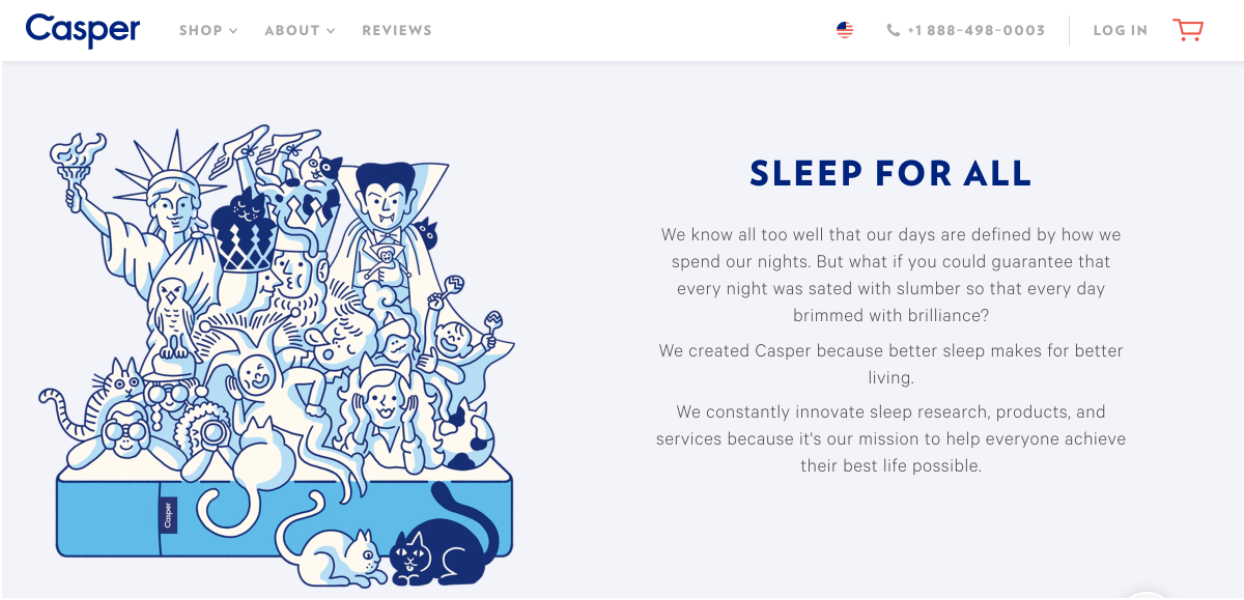 2. Illustration
While 2016 saw a dramatic shift towards in-house photography, in-house illustration has become one of the hottest trends of 2017. Using illustration can be a fun and light way to build brand identity. Some may be skeptical that this approach can come across as unprofessional or childish. However, illustration is rooted in the flat design aesthetic which has dominated tech over the past several years. Great examples of companies that have embraced illustration are Dropbox and Casper mattresses. Each uses illustration to build an identity that puts the user at ease and appeals to the child in all of us.

3. The Return of the GIF
Web users use GIFs to express emotion that text simply cannot. GIFs can be created using basic design software already in use and since they tell a story and are easily shareable, there wouldn't be any reason to not include GIFs in your content strategy. GIFs have made a comeback in 2017 because load time is negligible and data usage isn't a concern as it is with video. Branded GIFs are an easy way to stand out on social media, in the case of the gif, if you build it they will come.

4. Greenery
The Pantone 2017 Color of the Year, greenery, signaled a push towards environmentalism and plant life across the design world. Pantone describes greenery as a "fresh and zesty yellow-green shade that evokes the first days of spring." The color of the year reaffirms a new trend in stimulating and reinvigorating users with breathing room and brightness. Greenery has also provided a gateway for using natural patterns in design such as marble, plants, and precious stones.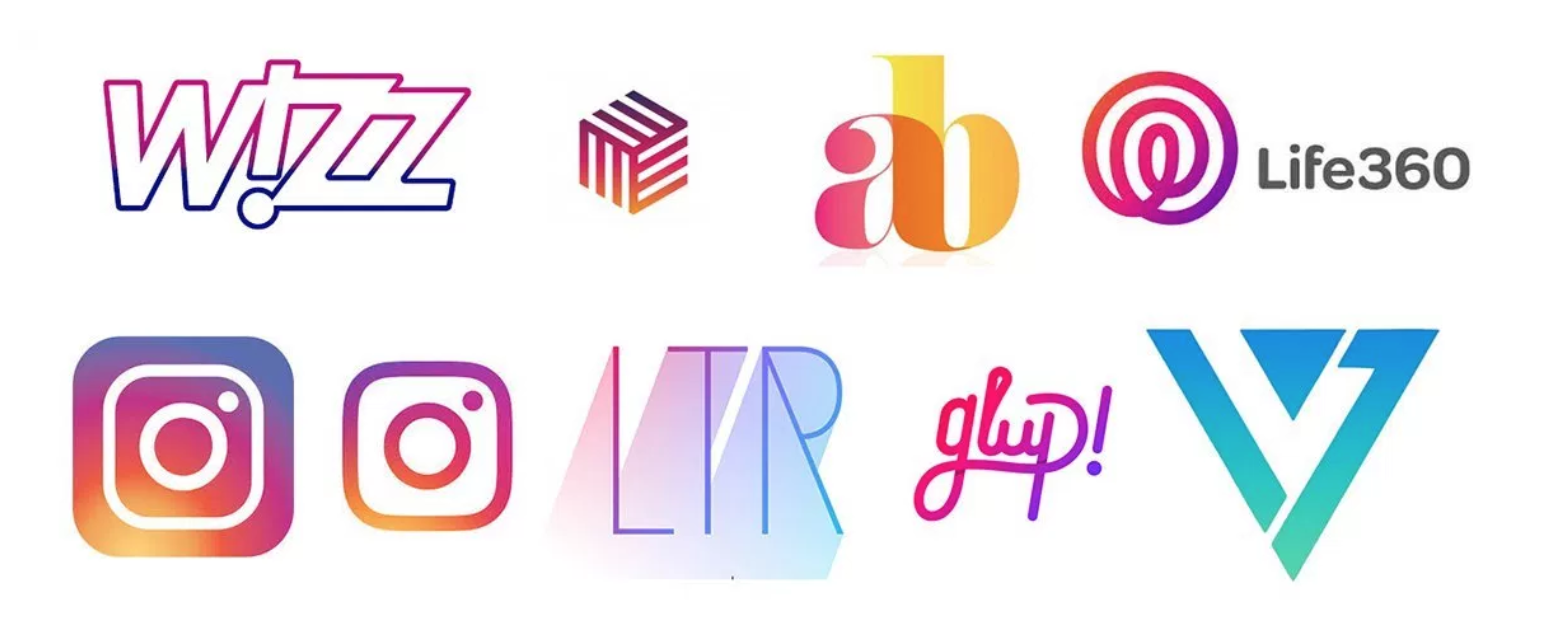 5. Color Transitions (a.k.a. Gradients/Ombre)
It's clear that color transitions are one of the hottest trends right now. Gradients were a trend that started appearing in 2016 but the use has exploded this year. Apple, Instagram, and Spotify are all examples of large organizations embracing color transitions. Even with subtle use, the effect can add a richness to what would otherwise be bland blocks of color.

6. Modern Retro
A fusion of old and new, merging modern flair with a retro design is nothing new. However, 2017, saw a trend of simplifying elements from the past and showcasing them in a way that really stands out. For instance, neutral colors are removed from these elements and replaced within your face bolds. The trend is effective because it uses familiarity that reassures your users but, a modern twist is interpreted as innovative and fresh. While the effect has already taken over the print world, expect to see more of it in the digital sphere through 2018.

7. Cinemagraphs
Unlike GIFs, cinemagraphs are still images with secondary elements moving within them. They provide a way to capture an audience's attention in a very short amount of time. The effect provides a realistic flare while bringing still images to life. As comms pros seek innovative ways to remain competitive, expect to see even more of this design trend in 2018.

8. Text Beyond Boundaries
The rules of web design are changing. Whereas allowing elements to cross planes in the past could go horribly wrong (and still can), designers are becoming more expressive, allowing text to be in two places at the same time. Text is crossing multiple containers and being layered over more than one box. Although this trend is occurring more and more, it may be wise to be cautious about implementing it. When text cross planes, it needs to do so consistently with the goal of establishing hierarchy.

9. Larger Than Life
2017 saw a push towards oversized objects. The idea is not new, but more and more designers are showcasing everyday objects in a giant fashion. Oversized objects are a striking way to break rules that require perfect imagery and an eye for detail. It can express a minimalist brand message in an unexpectedly fun way. To avoid a jarring effect, designers need to balance a large object with whitespace, bright colors, or fun typography. There should also be a focus on image quality since the resolution of oversized elements are not forgiving.

10. Millennial Art
Also known as absurdist humor or Neo-Dadaism, Millennial Art is the latest cultural movement that rejects the traditional and embraces the absurd. If you thought Millennial Art was only confusing memes, it is so much more. Millennial Art provides a medium for individuals to express their disillusionment with society. Like Dadaism after the First World War, the current crop of everyman (Millennials) are fed up with what the world has to offer. They're fueled by a desire to address current events, so they're embracing collage art with a specific bent that capitalizes on confusion and nonsense. What was first considered as just absurdist humor is now being acknowledged as a historic art movement.
There you have it, the top 10 web design trends of 2017. If you're interested in revisiting 2016 or reading about the best infographics of 2017, the best social campaigns, and what PR Influencers think is in store for 2018, or looking for a media monitoring platform—we can help.