15 Social Media Blogs You Need to Read
We have a need — a need to read! Seriously. As a social media marketer, it's your job to know the latest trends and digital news. As demonstrated by Instagram and Facebook's recent newsfeed overhauls, seemingly small algorithm changes, latest updates, and emerging platforms not only shake up best practices but potentially change your social strategy altogether. Add these 15 social media blogs to your RSS feed to stay ahead of the social media curve. Want more? Take a look at our top 15 recommended PR blogs, too. 
Jeff Bullas
Jeff Bullas writes from experience on a variety of internet and digital marketing topics, with a strong social media focus. Many of his articles are real-life examples of his own successes and failures, and it's fun to read about what's worked for him in the past and what he might have done differently. He also recently wrote a great e-book on how to use data to better connect with influencers, connect with your audience, and measure results.
Jon Loomer
If you're even THINKING about advertising on Facebook, Jon Loomer Digital should be your first stop. His shares his mind-boggling depth of Facebook marketing knowledge via long-form articles, videos, and educational content and is often the first to explore new strategies after API changes. He also hosts a weekly podcast.

Social Media Examiner
Long a player in the social blogosphere, Social Media Examiner churns out articles, research, podcasts, and interview on a daily basis. They also host Social Media Marketing World, the largest conference in the industry. Their "This Week in Social Media" roundups each Saturday cover all of the important updates for the week, just in case you missed anything (or can't remember what happened last Monday).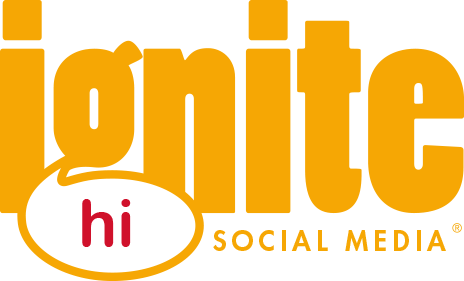 Ignite Social Media Blog
Self-described as "original social media agency," it's easy to see why  Ignite Social Media has remained a powerhouse over the years.Their humorous yet incisive articles are always timely and on-point, including the world's first "Snapinar," an entire webinar about Snapchat hosted on, you guessed it, Snapchat. They also have a solid bank of up-to-date social media examples so you can benchmark your own social efforts and get inspired for your next campaigns.
Social Media Today
We love Social Media Today's encyclopedic amount of content. However, the best part about this blog is the variety of points of view presented by their writing base of social media professionals. This brings a different dynamic to the articles than single-author blogs and vendor blogs—as well as establishing a much higher posting frequency, so there's always something good to read!

Social Media Explorer
Known for working with thought leaders and executives, Social Media Explorer is broken down into easy-to-read sections like Tools & Tips, News & Noise, Cases & Causes, and Movers & Makers. The blog covers digital marketing and PR at large in addition to social media marketing and monitoring.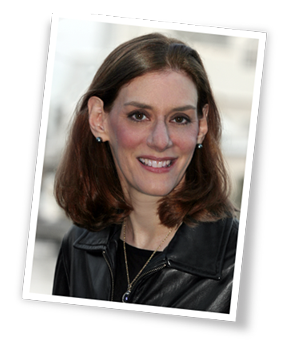 Heidi Cohen
Heidi Cohen is all about actionable insights. Whether you're an experienced marketer or a marketing newbie, she simplifies the complex concepts behind integrated marketing challenges so they are easy-to-understand and even easier to implement. If you need results now (or yesterday), Heidi should be your go-to.
Meighan O'Toole
After working as a community manager and digital strategist at companies such as Yahoo!, Wikipedia, and WIRED, Meighan O'Toole now shares what she learned in blog and podcast form. She's incredibly approachable, offering weekly "office hours" as well as online courses teaching how to create a social strategy that works.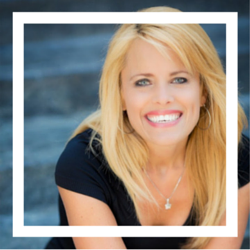 Rebekah Radice
Influencer Rebekah Radice made her name by using tangible, real-life examples to support her social media marketing content. Her award-winning blog assists small business owners and entrepreneurs make radical shifts in their social media and digital marketing strategies by focusing on perception, execution, and profitability.
The Social Media Hat
The Social Media Hat wears many (you guessed it) hats. The blog offers comprehensive content on blogging, SEO, social media marketing, and recommended tools, along with in-depth explanations of each strategy and several online courses—perfect for business owners who know they need to be more active on social media, or are looking for more search engine traffic.
Jenn's Trends
Considered the foremost authority on Instagram, Jenn's Trends is laser-focused on the 'gram. But influencer Jenn Herman also delivers tips and tricks for overall social media marketing strategy and tactics that can be immediately implemented. We love her handy resource section, broken down by social platform. Download our on-demandwebinar with Jenn.
Social Times
SocialTimes is Adweek's one-stop shop for all things social. They're often the first to report breaking Facebook news, the latest social advertising strategies, trends, apps, and algorithm changes. Great for analysis, stats, and infographics, too.
Canva
Canva has revolutionized how many businesses incorporate design into strategy and dramatically improved the lives of social media managers and overworked designers around the world. Their Canva Design School blog delivers helpful tidbits about how to use the tool itself as well as how to structure images into your social media calendar.

Copyblogger
Whether you're just curious or need to know best practices about design, traffic, conversion, and content, Copyblogger has the scoop on everything related to content and social media marketing. Check out My.Copyblogger Marketing Library, a comprehensive resource of marketing techniques, strategies, and guidelines including SEO, copywriting, and Internet marketing tips.
Sprout Social
Sprout Social Insights is targeted to businesses large and small, with a focus on bringing you the latest social media tips, strategies, and best practices with a particular focus on engagement and analytics. The conversational tone and beautiful design make their keen insights go down easy, even if you don't use their tool. Plus Meltwater partners with Sprout Social on our social media management tool, Meltwater Engage.
Did we forget your favorite social media blog? Tweet us your favorites using #OutsideInsight!