SEO for PR Pros: How Search Can Get Your Message Out
We know that SEO for PR can amplify messages and generate traffic while introducing us to new audiences, thus making the work easier, but how do we get started? This post covers domain authority and how to compete with keywords.
Search engine optimization (SEO) can impact the way PR messages get transmitted online, helping to increase site traffic and reach new audiences. SEO, however, can seem complex, but once you understand the basics, it can be a powerful tool for public relations.
Last year, we hosted a webinar with Andy Crestodina, co-founder and the strategic director of Orbit Media Studios, where he detailed how PR professionals can tap the power of SEO to amplify messages.
Focus on Getting High-Authority Links
In the most basic terms, Google ranks a website based on its authority. The way Google considers the authority of your website is by analyzing the number of links it gets, especially from sites with high-authority.
If you're able to get more of these high-authority links, your site will rank higher for your associated search terms, and thus, the more organic traffic (versus paid, ad traffic) you will attract.
Besides getting links from authoritative sites, you'll need to optimize your site for different keywords by optimizing the HTML title tags, URLs, and images, among other elements.
Don't forget to also optimize your site's pages for the keywords or keyword terms, for which you can realistically rank. By using tools like Google Keyword Planner or Moz, you can check on the demand for a keyword and compare your site's authority to the average authority of the websites that rank for that keyword.
If you find a keyword you'd like to compete for, check that the sites who are currently in the space don't have a higher domain authority than yours. Then, when you pull out all the SEO bells and whistles, you'll be able to rank for that keyword and attract more traffic.
Create Magnetic and Search-Friendly Headlines
According to Worldometer, there are over 3 million blog posts published every day. To make sure your articles get eyeballs they need to have a headline that's both optimized for search engines and the users.
There are a lot of theories and ideas behind how to structure headlines, both to improve a post's rank and make people want to click on them.
Crestodina recommends using the following structure:
Keyword + Colon + Number + Headline with Benefit
This structure applies mostly to articles, but it can be used in a PR pitches as well.
Get Shares and Links to Your Pitches
According to shocking research, most articles get no links or shares.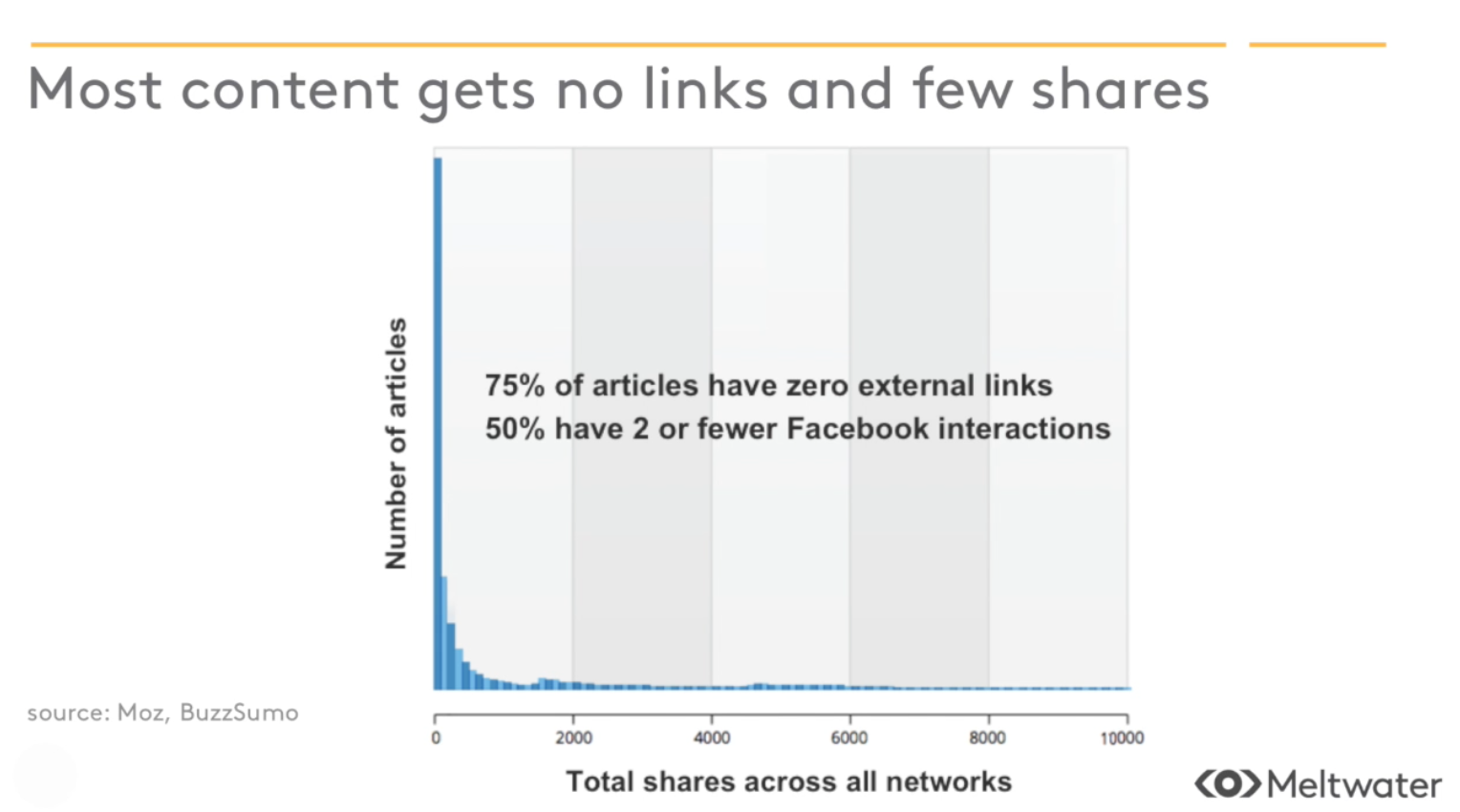 The research said: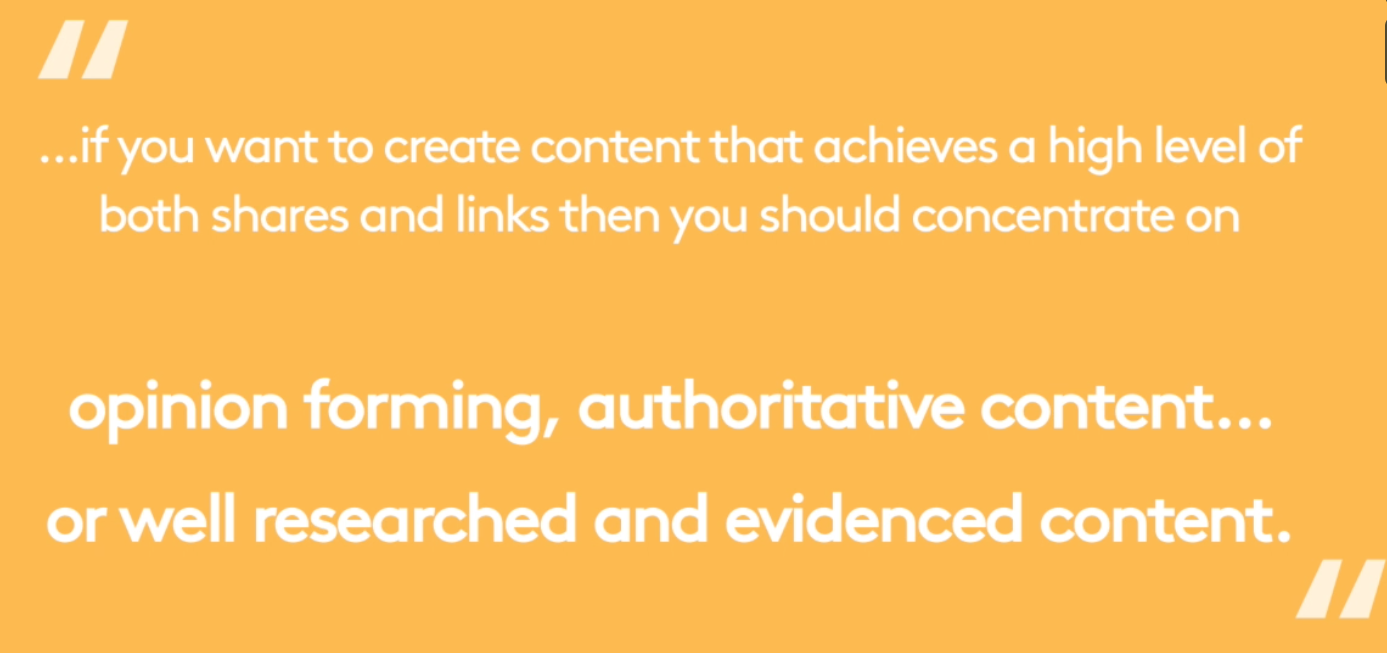 There are three ways Crestodina recommends to produce original research:
Observation: Pick a dataset from an existing source and analyze it.
Aggregation: Combine different datasets from different sources and analyze those.
Survey: Carry out a mass outreach campaign, get new original data, and analyze it.
If you're looking for the right data to compile, consider the missing statistic in your industry. Focus on a topic everyone talks about, but no one has any data to back up.
Besides using well-researched content, Crestodina recommends covering topics with a strong opinion. If you answer a question no one dares to answer (but many wonder about) you will call attention, acquire links, and foster more social shares.
Adapt Your Press Releases for the Web
Most press releases aren't UI-friendly and nor add to authority since they tend to be company-focused, link to irrelevant websites, and feature long, incomprehensible paragraphs.
Consider asking yourself "What's in it for the reader?" At the end of the day, Google wants to give users the best content possible, so instead of using the traditional press releases online, adapt them to the web.
Start by highlighting the main benefit in the headline. This will catch the reader's attention and make them want to read more.
Also, be smart about formatting. That includes using white space (the space between different elements in a web page), bolding and italics, and short paragraphs.
Finally, align your content and PR pitches with the reader's interest and needs. Focus on what they get from your content, and build from there.
Takeaway
The power of SEO for PR is almost infinite. By following Crestodina's advice your PR messages will reach even more audiences.