FLOTUS as the Original Influencer
From the birth of the United States, the position of FLOTUS has always had an outsized influence.
Trend forecaster, Janna Stark,
examines a few of the first ladies and touches on what makes their legacies relevant to today's sociopolitical landscape.
As Melania Trump steps into the spotlight as the incumbent FLOTUS, we await with impatience for her to impress the global community and impact us in the US. From a trend analysis and PR perspective, she makes the POTUS brand look—at least superficially—pretty good. Her poise and well-groomed public persona are a positive distraction from the oft-clumsy one of President Trump. Unable to control the White House brand over the last six months, the comms team has had to roll with the proverbial punches and pick up the pieces as they fall. They (and we as Americans) hope that Melania's presence may prove to be an essential piece of the PR puzzle that elevates the respect of our incumbent.
It bears asking: How important has the role of FLOTUS played in shaping history?
While many feminists may guffaw, there is validity in the stereotype of a man having a good woman by his side. The role of FLOTUS has transitioned from that of White House hostess to one where her voice and opinions impact politics and society. Since the mid-60's, when Lady Bird Johnson spearheaded reforms to protect the nation's natural beauty, first ladies have led causes to improve national welfare. In the interest of national unity, causes are often bipartisan, universal in appeal, and widely supported. Betty Ford was an advocate for dance and encouraged the passage of the Equal Rights Amendment, and Rosalyn Carter promoted mental heath. Though unsuccessful and controversial, Nancy Reagan ran the "Just Say No" (to drugs) campaign, and Laura Bush chose the cause of literacy to fit in perfectly with her professional career as a librarian.
It is notable that first ladies often have impressive educational resumes. For instance, Hillary Clinton and Michelle Obama are both Ivy League law school graduates, Yale and Harvard respectively. As they entered the White House at their husband's side, they also began their first lady roles with a cadre of professional respect. Hillary Clinton notably took on health care reform as her cause, and, as we know, recently became the first female presidential candidate nominated by a major party.
With a moderate online search, it's easy to uncover the real women behind their FLOTUS public persona, their outfit color stories, and their causes du jour. Not only is it inspiring, but it's also relevant to current cultural interests.
Florence Harding: FLOTUS from 1921-1923
In a time where women's voices were more stifled than heard, Florence Harding possessed feminist and independent qualities. She never dropped her maiden name; called out for equal rights, and set out to use the power of the Presidency to give voice to her beliefs.
Eleanor Roosevelt: FLOTUS from 1933-1945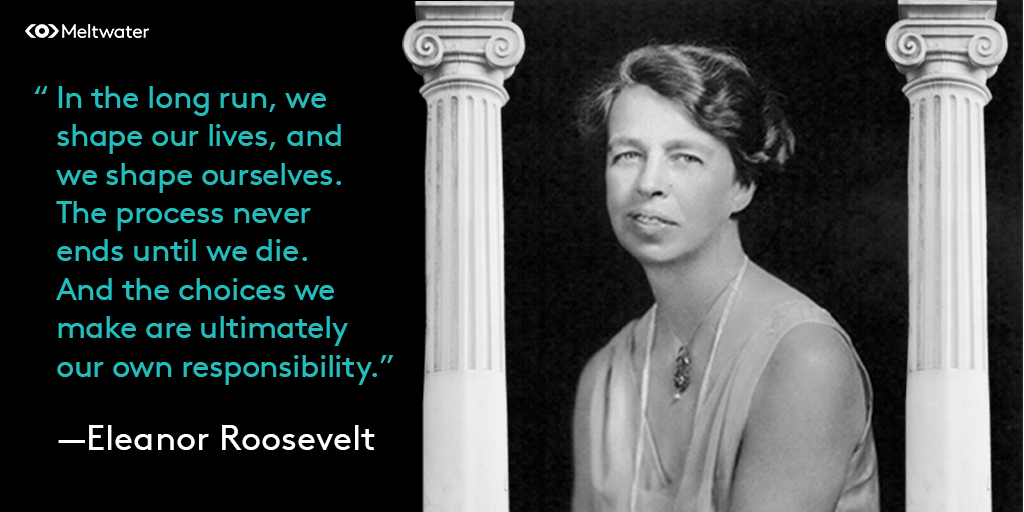 Eleanor Roosevelt is responsible for the transformation of the role of FLOTUS from hostess extraordinaire to one where opinions make an impact. Mrs. Roosevelt championed women's rights, civil rights, and worker rights for the poor and the young. One of her greatest achievements was to oversee the passage of the Universal Human Declaration of Rights, a document that still serves as a model for how people and nations should treat each other.
Betty Ford: FLOTUS from 1974-1977
Betty Ford personified social stigmas with sympathy: she was divorced, dealt with alcoholism, and survived breast cancer. As a modern dance enthusiast, she elevated the art form as a notable patron. Her openness in dealing with very human issues, as well as her ability to use the first lady role to affect change, gained her mass accolades as FLOTUS. And later in life, she was awarded a Congressional Gold Medal by President Bill Clinton.
Michelle Obama: FLOTUS from 2009-2017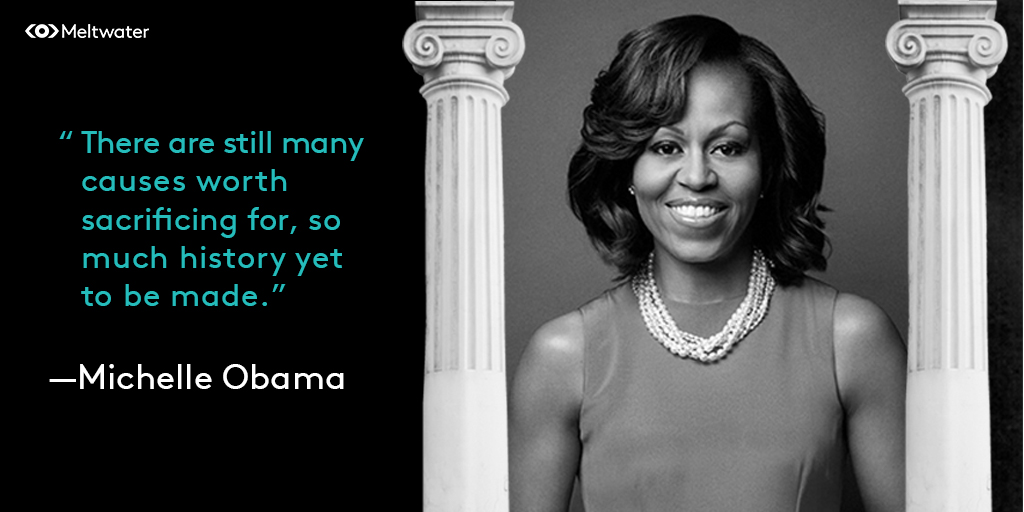 Stating the obvious, Michelle Obama was the first black FLOTUS. Beyond the responsibilities inherent in having more eyes than usual upon her, she also spearheaded causes for fitness, heath, and education. Despite her historical significance, what was most striking about her tenure as FLOTUS is that her innate humility, honesty, and kind-heartedness shown through in all her interactions. Obama was indisputably one of the most relatable FLOTUS's in recent history. (Ask Melania who cribbed at least one of Michelle's speeches because they resonated so much with her.) Michelle showed us she was not better than us and never bigger than us. She came to us as another modern woman, another black woman at that, finding her way in the world.
Where are we now?
And while Melania Trump has apparently abandoned her stated interest in taking on the cause of cyber bullying, and as of yet, has not revealed a new cause, we continue to wait.
Even those on the opposite side of the political spectrum from myself are eager for change. Maybe we can find unity in the idea that what we all want is to understand a person at their core and that it appears that humility and passion have been hijacked for way too long by the sheen of media gloss. Maybe it's time to do away with overly curated public personas. Crack the façade. Let's see who you are, FLOTUS or non-FLOTUS.
What are the PR takeaways?
When you work with influencers, ask yourself: Are you influenced by a media induced public persona, or do you demand more from those whose voices are loudest? If the role of FLOTUS as the original influencer has taught us anything, it's that a few voices can have a significant impact on society. So, when choosing who to work with make sure that they share the same belief system as your brand.