PR Tips: Seasoned, Just Starting, or ESL, 10 Blogs to Make You a Better Writer
As communications professionals, we manipulate words and wield the pen (okay, computer) as our weapon of choice, day-in, day out. Many of us write about the same brand and set of products every day. It takes practice to approach similar stories with brand new eyes. By reviewing why we choose the words we do, clarifying word usage, and attempting new ways to craft language, we can add a freshness to our writing and campaigns. Think of it as a trainer helping you with correct form when you've been lifting weights for years. There are a lot of blogs out there that claim to help writers write, but I found the practicalness of grammar blogs are effective. So, here's my list of the best grammar blogs out there.
A few reasons why PR and marketing pros should read grammar blogs:
Think in a different way about something we do every day
Understand the nuts-and-bolts behind the process of writing provides an additional perspective to the work we do
See how other writers expound on a topic that is either taken for granted or considered dry is a lesson in seeing through others' eyes
Keep up as styles evolve, and grammar usage changes over time

Their tagline sums them up well: "Grammar and vocabulary bosses for Gen TL;DR." This smart and snappy media brand ties together different channels beyond their blog, including Twitter, Tumblr, and Medium. The goal is to provide interesting tips and tricks to help make writers better informed and thus, better at their craft. They shine at modern examples of grammar usage. Check out their recent coverage of parallelism and its correct use.
For anyone who wants simple lessons in bite size chunks (and see an example of omnichannel content done right). @The_YUNiversity: 310k followers

We've already recommended the Grammar Girl podcast, but if you can't get enough of Mignon Fogarty and her "quick and dirty tips," there is a frequently updated blog too. Posts like, "Citing Podcasts and Websites" keep writers updated on how to cite digital content. She checks that her recommendations satisfy the Modern Language Association (MLA), the American Psychological Association (APA), and The Chicago Manual. Tips are easy to understand and can immediately improve writing clarity.
For PR pros looking for quick tips to incrementally improve daily missives with a goal to be a better writer. @GrammarGirl: 281k followers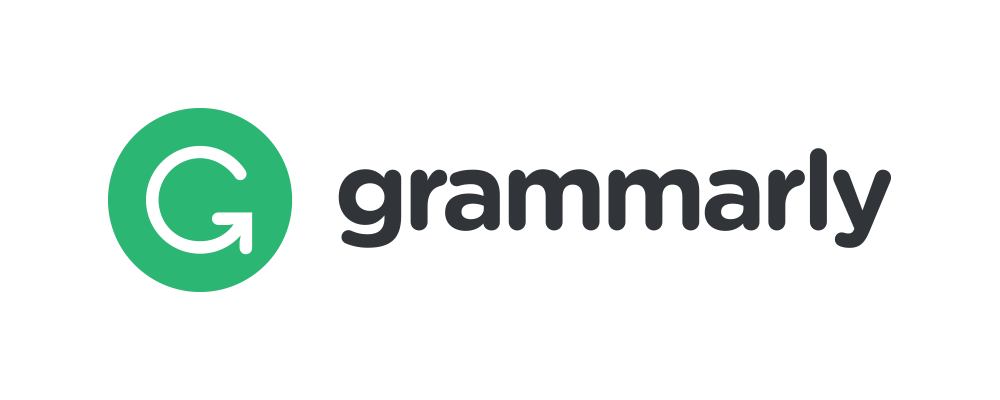 As an accompaniment to a favorite freemium editing tool, blog posts focus on how to get unstuck while writing, different ways to say "sorry" (important to us PR and marketing folks), and how reading and writing affects the brain (good news!). In essence, they hold the writer's hand through the process of trying to churn out original content on a deadline.
For communication pros looking to sharpen both their technical and emotional writing skills. @Grammarly: 131k followers

Stan Carey is a professional editor and proofreader based in Ireland. He specializes in plain English and writes in a clean, straightforward way. Carey operates with the belief that even when our listeners aren't aware of it, bad grammar or punctuation is most likely affecting their opinion of us. And as we know in PR, the way people view each other isn't so different from how they view brands. A recent fun post covers 12 words that are particular to Irish English, such as Plámás: "an Irish word borrowed into Irish English meaning 'empty flattery or wheedling'. It's sometimes used witheringly in reference to political speech, for some reason."
For PR pros that find themselves writing for an international audience and finds the peculiarities of language and its dialects interesting. @StanCarey: 9941 followers

Kory Stamper, an author, and lexicographer at Merriam-Webster. She writes well-researched posts about topics such as the history of competing dictionaries and the resulting political repercussions. Reading Stamper is a lesson in the depths of language's importance and its impact on every facet of life.
For seasoned PR and marketing pros who are interested both in how language can shape brand perception and carry civilization forward. @KoryStamper 7573 followers

Michael Quinon writes the delightful World Wide Words blog. He's worked for the BBC as a studio manager and news producer. As part of his interest in investigative writing and research, Quinon leads us to logical conclusions given the current state of words. Posts explore questions sent to him by readers, such as the origin of "spin a yarn" and "steal one's thunder" and British English words such as Umquhile, a word that is useful for Scrabble, but not everyday language.
For PR and marketing pros that approach the language, they use in brand building with vigor (slaying clichés). @wwwordseditor 3692 followers

Grammarist is written for the English as a second language (ESL) and the newbie writer. The blog has been around 2009 and is separated into sections that cover sentence structure, language use, and grammar rules. A fun feature for all PR and marketing pros is the inclusion of interviews with working editors and writers.
For those new to writing PR communications in English, or those in need of brushing up on basics. @_grammarist 2510 followers
Katherine Barber is the Word Lady. She was editor-in-chief of the Canadian Oxford Dictionary, is a published author, and a frequent guest on radio and television. Her frequently updated blog posts focus on the evolution of the English. She writes in a snappy and fun—though still very professional—tone. Barber has also written books about Canadian English and how to improve writing with plain English. If you've spent time in North America, you'll feel comfortable with her every day euphemisms and colloquialisms.
Perfect for PR and marketing pros that need to write for a North American audience. @thewordlady 1535 followers

Jan Freeman wrote The Word, a weekly Boston Globe column about language and idiom in English, for 14 years. This was in addition to her work there as an editor. She's a published author and her posts cover reviews of style guides and correct word usage, such as what circumstances require "utilize" as opposed to "use".
For those of us who wonder why wordsmiths veer one way or another in their word choices. @Jan__Freeman 512 followers

A blog about the love of language and its structure. Breaks down etymology, covers obscure grammar rules, and touches on relevant political and cultural disagreements on language use. Written in a slightly sardonic, slight conspiratorial tone the posts provide commentary on what's new with words, including Queen Elizabeth's "plummy" accent and how Iceland might sue a private company in England for naming their store, Iceland.
For PR and marketing pros who enjoy keeping up on current news as it pertains to language while getting into the nitty-gritty of specific word use. @nyclouise: 145 followers
Bonus 2 (Writer Resources):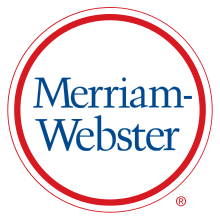 It is difficult to over-estimate the amazing content the writers, editors, and lexicographers are producing at Merriam-Webster. Not technically a blog, both the Word of the Day and the Words at Play sections are updated regularly with some of the best-written content about words on the Internet. And, as those who enjoy well-written social media accounts, the MW team has been killing it on Twitter and Facebook lately.
For PR and marketing pros who didn't know they could get so much joy just by looking up words. @MerriamWebster: 293k followers

"Literary devices are specific language techniques which writers use to create text that is clear, interesting, and memorable." An example of such a device is alliteration. These resource sites include definitions, examples, and usage tips. They're both living documents, so if you find a missing literary device, say—propaganda—suggesting it may get it included on the site. There isn't much difference between the two websites, but the visual interfaces might sway you to one over the other.
For all of us who are shaping distinct brand voices for our company via storytelling.
If you're wondering what stellar podcasts we're listening to and what blogs your competitors are reading, we've got you've covered.