Master Instagram Marketing: Learn How to Use the Latest Updates to Your Advantage
Instagram has one of the highest engagements of the current social media platforms. It is now an essential tool in the marketing and PR pros' tool box. Keeping track of algorithm changes and how they might affect you can be confusing, here Jenn Herman breaks it down for you. When you're ready to get deeper into the reeds, watch her free webinar, Master Instagram Marketing.
Instagram continues to grow as a powerhouse in social media marketing. Having recently hit 500 million monthly—and 300 million daily—active users, the platform is ripe with potential customers.
The case for Instagram marketing
Beyond the high number of users, Instagram's value as a marketing tool is due to the platform's engagement. With one of the highest engagement rates—behind only Snapchat and live video—Instagram's users are seeing, liking, re-gramming, and commenting on content on the platform. Since there is only one clickable link on Instagram (I actually think this is a good thing!), your audience has to take a few steps to get from your post to that link, and then to your website. Due to this process, the quality of traffic that arrives on your website is extremely high quality. The resulting bounce rates from Instagram is basically zero—no other platform offers this kind of referral traffic. If you're looking to genuinely engage with your audience and build community around your brand, Instagram is worth your time and investment!
Of course, as with any social media platform, updates and changes are frequently rolled out. This year, Instagram has introduced a slew of new updates. To keep you up to speed, so that you're able to use these tools to your advantage, I'm going to break them down for you.
Instagram business accounts will be rolling out
This is something I'm super excited about, as it will give businesses a way to set up direct contact buttons on their profiles, differentiate themselves from regular users, and get post analytics inside the platform. Now it will be possible for brands to see individual post details, including reach, which we need to get more information about engagement ratios.
Video updates
Instagram now supports videos up to 60 seconds in length, giving brands more time to share value with their audience. And, instead of seeing the number of likes on a video post, everyone will see the number of video views. If you have an engaged audience who enjoys watching videos, this views information is a better KPI of social proof.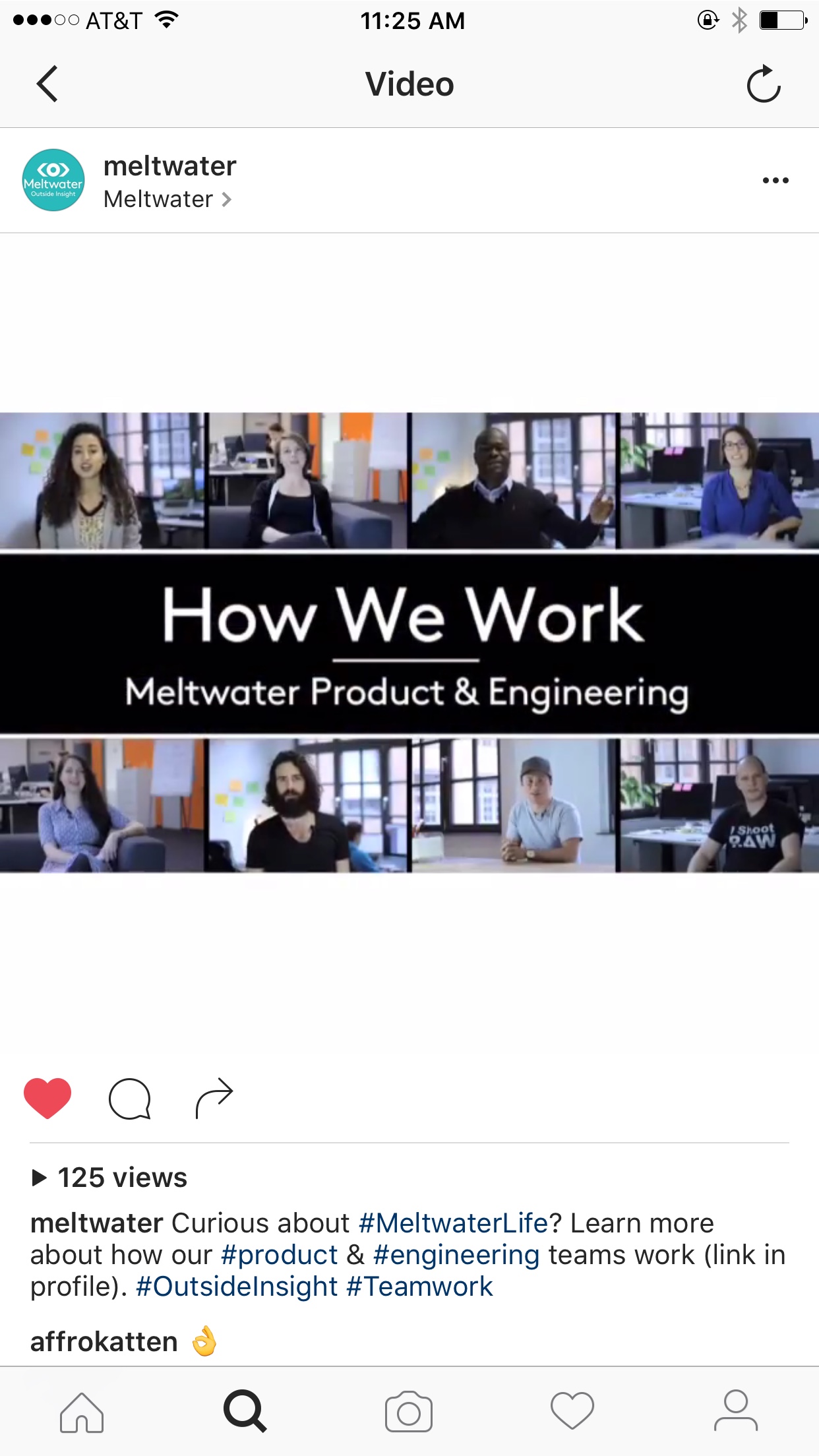 Meltwater uses Instagram to showcase #MeltwaterLife, or company culture.
Security and two-step authentication
The fear of having your account hijacked is a legitimate one, and Instagram has finally offered another layer of account security. By allowing two-factor authentication, which requires you to enter a numerical code sent to your mobile phone when you log in on a new device, they've ensured that a brand account is unlikely to get into the wrong hands.
Switching accounts
If you manage multiple accounts on Instagram, you'll love this feature, if you're not already using it. Now you can link up to 6 accounts on your device and easily toggle between them (much like on Twitter). And, best of all, if you have it set, you'll receive push notifications for all your accounts. This is a godsend to those managing multiple accounts, since the prior functionality required you to log out of one Instagram account to log into another.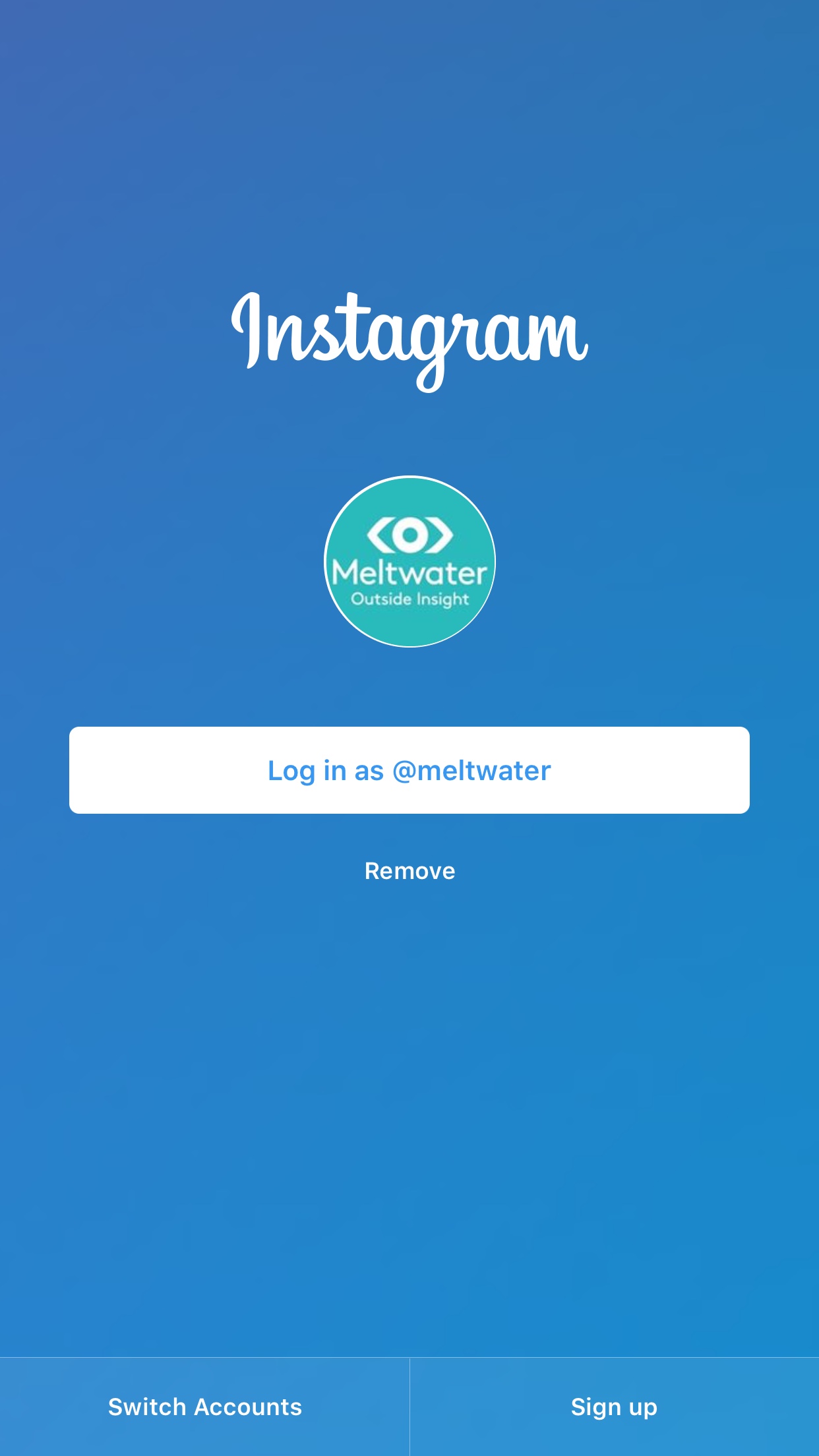 The button for switching accounts is right there at the bottom left hand corner.
The new Instagram algorithm
Instagram announced an algorithm change earlier this year, and while many freaked out about it then, let's clarify a few things.
Posts are not "hidden" in a feed. They are instead organized based on the user's interactions with accounts they follow. So, accounts you're most engaged with (likes or comments or video views) will show up higher in your feed. Also, this feed reorganization is based on the time since your last login. If you check Instagram hourly, you'll barely notice any difference between this algorithm and the previous chronological system. But if you only check Instagram once a day, you'll see a considerable difference in the organization of posts.
In order to maximize brand content and use the current algorithm to your advantage, consider these things:
Create more engaging content. The more your audience engages with your posts, the higher in their feeds your content will display.
Create more recognizable content. If your content is well branded, your audience is more likely to recognize and engage with it.
Create better quality content. Poor quality images, bad lighting, blurry shots, etc… do not serve your business well. Instead, post higher quality content that is more likely to stand out in a feed.
Don't create more content. In fact, less is better. The more content you create, the less your audience will engage with it (they're more likely to miss some or get overwhelmed by too much). And, if they're not engaging, you'll drop in the algorithm.
So, post less often but better quality content that invites engagement from your audience!
Desktop application
As a variety of users and businesses increasingly adopt Instagram, they're providing more features on the desktop application. Though still limited in regards to accessibility—you still can't post or seamlessly switch between accounts on a desktop—you can create a new account, search, and click on hashtags. Desktop engagement management is possible with the ability to scroll through your feed, check notifications, scroll through your gallery, and respond to comments on your posts while liking and commenting on others' posts.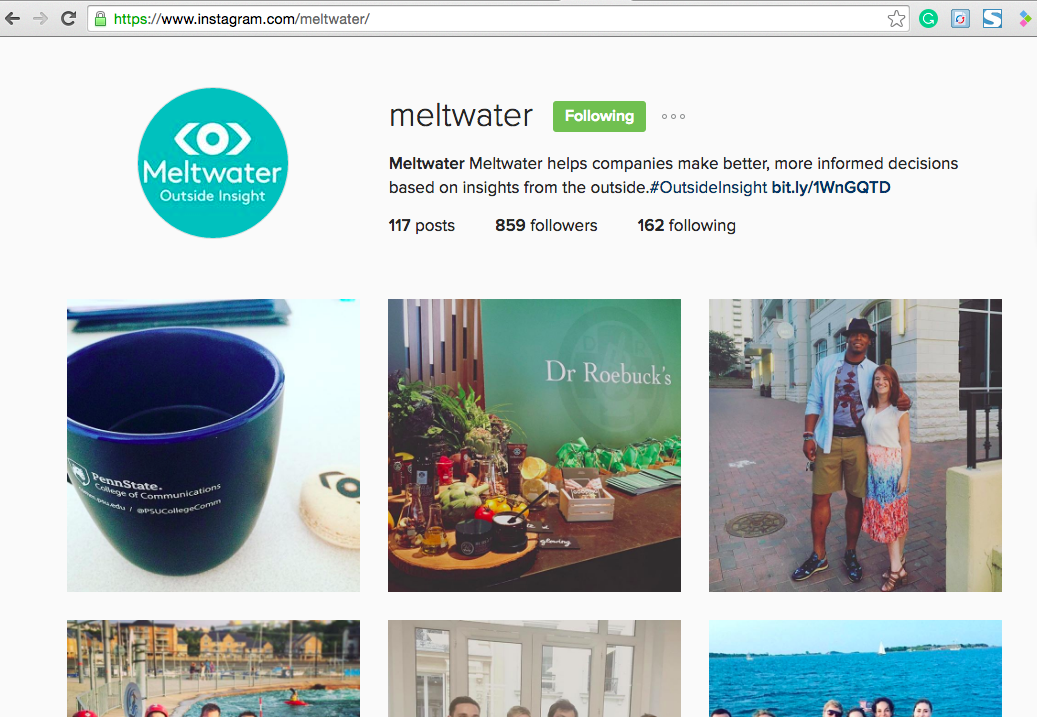 Instagram desktop functionality continues to increase.
Instagram ads
Since Facebook owns Instagram and has a very robust ad platform in place, the system for running ads on Instagram is both easy and effective. You'll actually be directed to Facebook Business Manager to create new Instagram ads. As a bonus, the ad system's functionality has the same targeting as Facebook's, so you'll be able to get your ads in front of highly specific audiences. This makes for a 97% success rate, so Instagram ad campaigns, beyond brand awareness, can drive real results for sign-ups, opt-ins, and sales.
When planning your Instagram ad campaign, consider crafting the message and "promotion" to be something of value to your audience. Here are some ideas that make for good ads:
Free resources or downloads
Webinars
Promotions or discounts
Local events
Products and services
It's important that you remember the strengths and limits of the platform when crafting Instagram ads. What works on Facebook doesn't necessarily work on Instagram. The audiences are different, and the messages should be different. Even if you're promoting the same thing on both platforms, consider running platform specific ads.
If you found this information valuable, there's more in the on-demand webinar! The webinar delves into detail about the updates, sharing examples and actionable insights. So, head over and download the free recording for valuable tips and recommendations to make Instagram work for you!