Infographic: A Day in the Life of a Social Media Manager
You tweet. You publish posts on facebook. And that's really all it takes for a brand to build and maintain a successful social media program, right? Not quite. Social media marketing isn't the same as staying in touch with your friends from school. But many businesses—and even marketing organizations—still treat it like it is. It's time to share the full scope of what it means to drive social business and make sure your peers and managers know how much you're doing to drive engagement: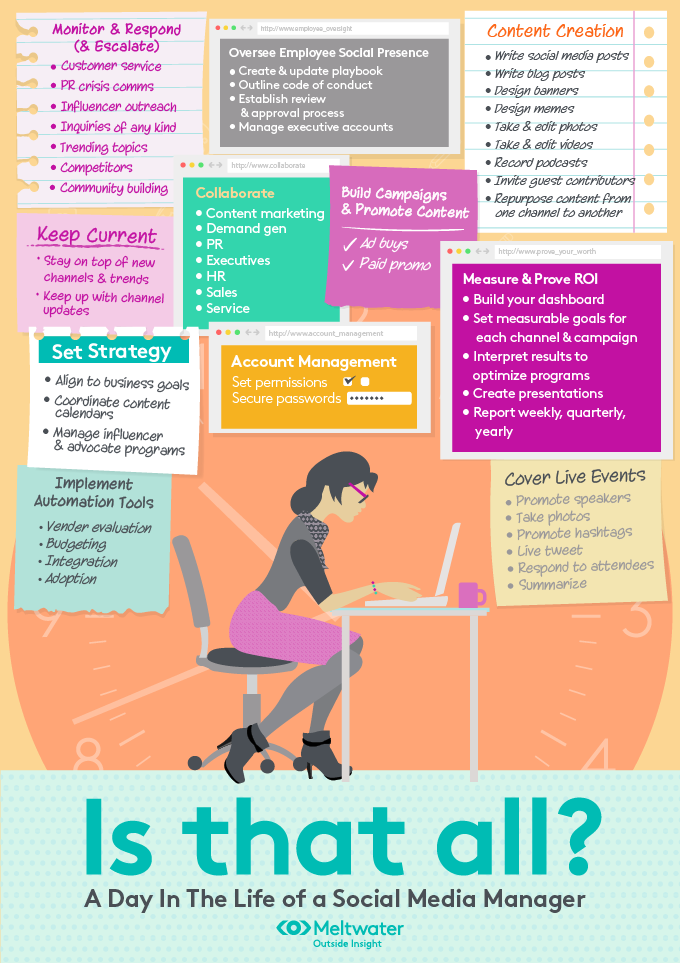 To learn more about what it takes to drive social business, read our latest e-book, Social to Scale: How to Build a Serious Social Media Program.