Getting Noticed: How to Get Your PR Working Again
Are you struggling because you've dabbled with trying to get media attention but you just don't feel like you are cutting through? You know it's not working but it can be difficult to get things back on track when you've tried time and again but just not got the results you wanted. So, where do you go from here?
Get your PR back on track by breaking down your activity
If you haven't had much success, or feel that there is room for improvement, then it's worth narrowing in on a few areas to find out where the problem lies. Ideally, you want someone to just tell you why what you are doing isn't working.
Unfortunately, feedback may not come from journalists because, quite frankly, they don't have time to tell you why your news story or article pitch wasn't of interest. But, there are steps you can take to improve what you are doing.
1. Think aims
Look back on what you are trying to achieve. And, if you haven't set this down in black and white then it's well worth doing so. Are you seeking to raise your profile with a particular audience, or to educate them about something? Your specific aim dictates the approach you use in your PR – the type of press and media you target and how to target them.
2. Research, research, research
Do your research about your audience. Ask where they go to get their information. You need to be where your audience is. That might be on Twitter, Facebook, LinkedIn or via specific websites and publications, or a combination. PR is all about communicating with your audiences and that can take many forms and happen via many routes or channels.
Don't forget to look at membership organisations, or associations, and their in-house publications or e-news bulletins as well as publications and websites. While national press and media is often see as the Holy Grail it's not that effective is you want to get noticed by a small niche. In fact, it's a waste of time and effort.
3. Ask – who is talking, who is influencing?
Get to know the key people discussing the subjects relevant to your business. Communicating about your business should, as the picture suggests, be a two-way relationship. PR is not about pushing masses of information out there in the hope that something will appear somewhere. It's about targeting the right people, using the right communication channel, the right type of communication and the right messages. That is a lot to get right.
A scattergun approach rarely gets the right results. It's much better to pinpoint the people you want to connect with and to get to know them. And, then, to give them something so highly targeted and relevant that it fits with exactly what they are after. It's not straight forward and it does take time and effort.
4. Analyze where you can improve
If you are targeting press and media and don't have much success then you need to delve into why you aren't getting results – is it relevance, timing, news value or simply that other stories have overtaken yours? You can save yourself a lot of hassle and disappointment simply by doing your research and speaking to journalists – find out what they are interested in and how they want to be approached.
And, if you still feel stuck then contact me and we'll unpick what you are doing and how to get things back on track.
5. Keep going
There will always be occasions when your news or communication gets drowned out because of other, more high profile, events. Sometimes other things happen, or someone beat you to the punch. That is just a fact of life. Don't get disheartened or hung up about it. Just. Keep. Trying.
In a nutshell: PR is like many other business activities, you have to know what you are aiming to achieve before you can put the right plans in place. Remember, not every approach or initiative will get results. To get your PR working again, keep trying, tweak what you are doing, try again and the results will follow.
Finally, you can learn some tips from content marketing on how to finetune your message and give your audience what they want. Read our latest e-book to learn more.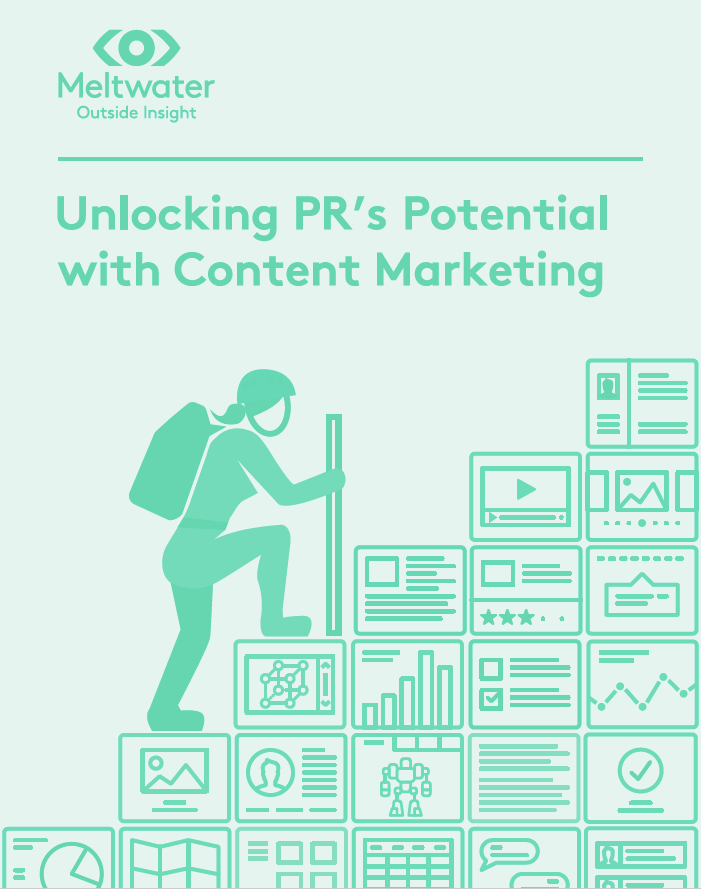 This article was written by Debbie Leven from Business2Community and was legally licensed through the NewsCred publisher network.