Facebook, Instagram, Snapchat, and LinkedIn Updates You Need to Know
2017 has seen a stack of exciting updates from all the major social media platforms. Facebook, Instagram, Snapchat, LinkedIn, YouTube and Google have been responsive to evolving needs and quick to provide innovative solutions to improve user experience.
With social media evolving rapidly, we thought we'd make it easier for you to stay ahead of the social media game with the K.I.S.S round up of changes we're loving.
Check out what our favorite platforms have been up to recently, below.
Facebook
Facebook Messenger ads are now available to advertisers worldwide. This is super exciting, as businesses now have another medium to promote their offerings and engage with their customers. The company also introduced Messenger Platform 2.1 which allows businesses to enrich their conversational experiences on Messenger.
As you may have already noticed, Facebook is trying ads in Marketplace. Their objective is to reduce the number of advertisements shown in the Newsfeed and to provide another place for marketers to connect with their audience.
FACT:
Facebook's quarter two earnings report revealed that mobile ad revenue now accounts for a whopping 87% of their total advertising earnings! Are you creating a seamless mobile experience for your audience?
Instagram
In continuing Instagram's direct push to take back its audience held hostage by Snapchat, Instagram has introduced photo and video replies to Stories.
The social sharing platform has also introduced targeting based on Instagram profile activity. This feature allows you to create a custom audience of people who have watched an Instagram video previously or to target users based on their activity on your business profile.
Snapchat
Let's talk selfies!
Not one to sit idle, Snapchat has fired back at Instagram with the platform introducing multi-Snap recording which allows users to record multiple ten-second Snaps continuously for six videos.
New voice filters and the paperclip feature (clickable links) are among the updates released in the last three months.
Snapchat also released Snap Publisher, for advertisers to quickly and easily turn images or videos into vertical ads for Snapchat.
LinkedIn
LinkedIn has introduced Website Demographics. This free tool, provides businesses with insights such as website audience, the information is gleaned from a company's LinkedIn information. This feature allows you to filter a website audience using eight dimensions; job title, job function, industry, company, country, job seniority, company size, and location.
LinkedIn is also working on improving their data analytics with the introduction of new features to help businesses understand and improve their campaigns. More detailed campaign insights and recommendations, as well as expanded demographic reporting, are among the three new analytics features to be launched later this year.
Tip: Keep an eye out for LinkedIn native video which is rumored to be launching soon!
FACT:
55% of millennials reach out to their LinkedIn network when they're starting to think about their next opportunity.
These social media platform updates you need to know present an opportunity for brands to further communicate and engage with their audience. Knowing how platforms evolve, whether via their search capabilities, video offerings, algorithm changes, or new advertising and targeting features allows brands to remain nimble when creating communication strategies.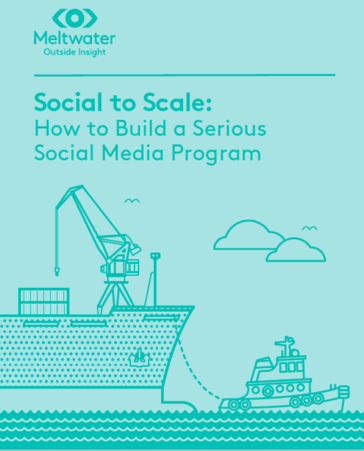 This article originally appeared in The K.I.S.S Marketing Agency, was written by Darnelle O'Brien from Business2Community, and legally licensed through the NewsCred publisher network. Please direct all licensing questions to legal@newscred.com.