Employee Advocacy: Amplify Your Social Media Voice On A Small Budget
The great thing about social media is that everyone gets equal opportunity to gain attention. But if you really want to get noticed, you have to create enough buzz around your brand on social. To do this you need a large social media marketing team and huge investments in terms of money and time. Or do you? With employee advocacy, you can massively boost your visibility, reach and influence all on a comparably reduced budget.
The Concept of Employee Advocacy
Employee Advocacy is the process of the encouraging your employees to share company news and stories on their personal social media accounts. This increases your reach vastly and can increase leads. Employee advocacy makes it easier to connect with potential customers and build a rapport. Empowering your employees to actively participate on social media requires some guidance on what to share, what to avoid, how to interact with people on social etc. By guiding your employees in the right direction you can turn them into powerful marketers for your business.
The Benefits of Employee Advocacy
Employee Advocacy has a lot of benefits. To begin with, it requires a lower budget as you are reallocating existing resources. Studies have shown that employee advocacy can increase reach by 10x times, boost brand buzz and show an increase in your company's bottom line. Since the recommendations are more personal than ads, audiences are more likely to trust it. It also increases your credibility amongst your employees' connections and makes them more likely to try out your services/product. Employee advocacy is also a great way to keep your employees up to date on the latest happenings in your industry. They also gain valuable insights while interacting with potential customers.
Tips for Employee Advocacy
With employee advocacy, you have to be careful to make sure everything goes as planned. Here are a few tips that you need to keep in mind:
Invest in an employee advocacy platform: Since sharing content is not a part of everyone's job description, they will need all the help they can get. Investing in a proper platform like DrumUp or Linkedin Elevate makes sharing less time-consuming for employees of all departments.
Keep them motivated: You have to keep your employees motivated. This can be done through incentives and with healthy competition. Some employee advocacy platforms have leader boards that give points for every share and provide useful analytics based on shares. This will induce competition while still keeping it professional while also giving you insights into which employee or post is performing better. You can give incentives to the top competitors as you please.
Have clear goals: Set realistic, short-term goals for your employee advocacy program. These goals have to be measurable. The idea is to see if you are reaching your goals or if you have to tweak your program to make it better. If goals aren't being reached then investigate what the problem is and improve accordingly.
Set rules/ guidelines: It is important to make your employees understand that what they can and cannot share as representatives of your business. Careless posting and commenting can cost your business by driving customers away.
Trust your employees: Don't micromanage everything they post, this can be very demotivating. Once the rules/guidelines are set – you can check in once a month to see what they're posting but do obsess over it constantly.
If done right, employee advocacy can help you reap great benefits. It all depends on the strategy you build and the trust you have in your employees. Good employee advocacy programs are built on employees' belief in the company and what it stands for, so it is crucial to have a good work culture. The key to making it work is to make all employees feel like they're contribution is important to your company.
Tools are another thing that can help you out – content curation tools are great for employee advocacy as they give easy access to shareable content. Also, remember to make it a team sport, as playing as a team will also give both employees and the company an opportunity to bond better.
Another tool to help you amplify your brand's message is this ebook, How to Build A Serious Social Media Program. In it, you'll find tips and tricks from a veteran PR and social media expert whose built successful media programs on both small and large budgets.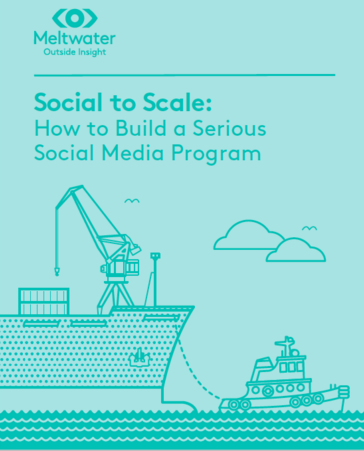 This article was written by Jessica Davis from Business2Community and was legally licensed through the NewsCred publisher network.