Content On Steroids – Maximize the Value of Your B2B Content (Without Actually Writing More Content)
Working smartly means effectively creating content that works for your audience and reimagining content that has resonated in the past. This post has some good tips for repurposing content, and if you're looking for other ways to produce content, your colleagues might be the best resource.
With around 27 million pieces of content being published online each day, there is no doubt that pushing your content to your target audience has become an uphill task. One has to devise creative ways of making their content stand out so it can give them positive ROI. If you want your old content to continue giving you returns on investment, here are some of the ideas you can use to exploit its potential.
1. Rework and Repost
Other than spending time and money on creating a new post, why not give any of your popular posts a facelift and publish it again? Chances are, there are still some people who haven't viewed it yet. Besides, revising it will make the post feel fresh even for your old website visitors. Use this opportunity to update any non-evergreen content as the information contained does expire in due time. Here are some of the ideas you can use on your old content:
If it provided any statistics or information that applied at the time of publication, update the old values with new, relevant information.
Find a new, relevant insight and rework your old post to include it
Make a slight change to the title to give it a new focus
Tweak the voice of your content to fit a different demographic or persona
Make it more friendly for search engines
These tricks will give your visitors, both old and new, a reason to engage with the content. For each new title, the same content is likely to attract a different stream of viewers. Do not forget to post the new changes in social media so that your followers can get an update on the latest version as well.
2. Repurpose Your Old Content
The aim of promoting your content continuously is to reach different readers. However, people have different preferences when it comes to interacting with content. Thankfully, the same message captured in a blog post or ebook can be repurposed into an infographic, video, podcast, slide, or newsletter, among other outputs. Using this strategy not only widens your demographic but also increases your options when choosing the distribution platform.
3. Invest in Solid Distribution Channels
Just like mentioned above, if you are going to have your content in different formats, then you will need more than one distribution channel. These should be chosen to match the kind of content you intend to create. If you decide to create videos, you'll need a compatible channel like Youtube to publish it. This strategy is necessary for every type of content you produce, whether that is podcasts, slides, photos, and so forth.
In some cases, it would be helpful to subscribe to paid services such as those dealing with bulk emails, Google ads, and Facebook ads, among others. Having a paid service saves you time and will increase your audience size.
It may not be practical to invest in all these channels at once. So, how do you choose the one that works best for your business?
If you want to concentrate on just a few channels that work for you best, then you'll need to monitor the performance of each platform.
4. Keep Promoting Your Content
Perhaps you have heard about the 80 versus 20 rule of content marketing. Going by this rule, one should spend 20 percent of their time developing content and the remaining 80 percent on marketing it. But, how many follow this rule? Even if you don't fully adhere to the percentages, posting your content on your chosen platform only once and taking a rest won't bear any reasonable results.
Through continuous marketing, you can:
Direct new visitors to your new and old content
Push your content to reach even the passive readers (e.g. by sending several newsletters and emails)
Conclusion
Creating compelling content is expensive. You invest your time and money to achieve it. Unfortunately, you need to do much more to get reasonable returns on that investment. Other than spending more in creating extra content, why not optimize value out of what you already have? Use the above ideas to recycle and continue enjoying returns from your old content. And don't forget to measure and report on content, so you ensure your efforts are positively impacting the bottom line.
Sometimes the best source for fresh B2B content is asking your colleagues, a.k.a. those who know the most about your product and services, to write. To learn how to start a program that has non-marketing colleagues writing content, download our free ebook.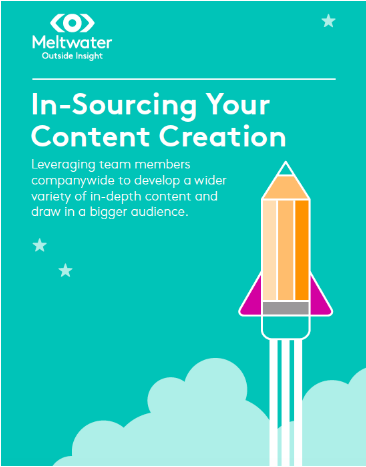 Martina Stricak from Business2Community wrote this article, it originally appeared in the Pipeline Marketing Blog and was legally licensed through the NewsCred publisher network.