Co-opetition: Learning to Swim with the Sharks
It's tempting to avoid any mention of competitors. For a long time, in fact, that was standard business practice, especially for PR pros. Organizations would keep a wary eye on every move their competitors made, but avoid talking to or about them in any way unless it was to tear them down or prove them wrong. This status quo creates an adversarial business situation that could often create more barriers to success than bridges all could cross. Here's the thing: cooperative competition makes everyone better, especially in the digital age.
PR pros can add value to this process from the start. A significant part of any PR pro's arsenal is competitive intelligence and knowledge of a client's market. PR pros have the tools at their disposal to find the best companies to foster this cooperative competition with. They can hone in on businesses that complement their clients' core value proposition.
What does this mean? It means finding businesses that expand what their client offers, or enhances it in some other way, making the offering for the clients' customers that much richer.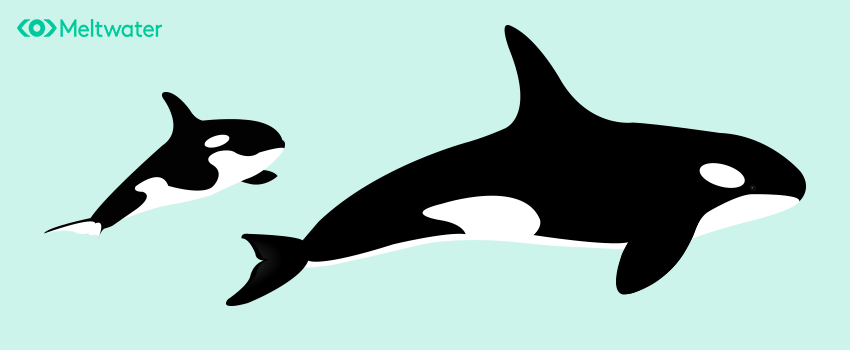 One example discussed in the book Co-opetition by Adam Brandenburger and Barry J. Nalebuff is that of hardware and software. Updated for today, this might translate well to a company that manufactures products for the Internet of Things and another company that offers products to train those smart things so that they are using machine learning to offer better command response and intuitive interfaces – better AI. Apple is doubling down on this with Siri. By working with and/or acquiring several companies working in the machine and deep learning fields, Apple has been able to make Siri better and more responsive across all their devices.
Amazon is another company that practices co-opetition. In order to make their own artificial intelligence based device smart enough to be useful, they started small and worked their way up. The first iterations of their Echo device (Alexa) offered simple one-step commands and actions, like adding an item to a grocery list, or controlling a wi-fi enabled light bulb.
As time went on, Amazon partnered with several companies who were already offering things like music streaming and allowed customers to begin linking accounts. As customers were able to control more and more of the software and services they already loved like Spotify with their new device, their comfort level with using the Echo grew; Amazon was able to add and sell more services of its own—like it's subscription music service to enhance Prime Music's free offerings with an expanded catalog. Now, you can link several Amazon devices and build your own Amazon ecosystem of FireTV, Prime music and video via Echo, Phone, Tap, and Dot, Prime Now food delivery, online ordering via Alexa or Dash, and more—all because the company didn't try to shut the competition out, but rather embraced them.
This may seem counterintuitive in the world of PR, but if you've ever played a game—especially an online game—you will likely understand that the concept of this is loosely based on game theory. What does this mean? It means that things are not set in stone—cooperative actions are rewarded, innovation moves the game forward. Smart companies take this further, even applying next-level game theory to their software or user experience (there really is a reason you can't stop checking Facebook!).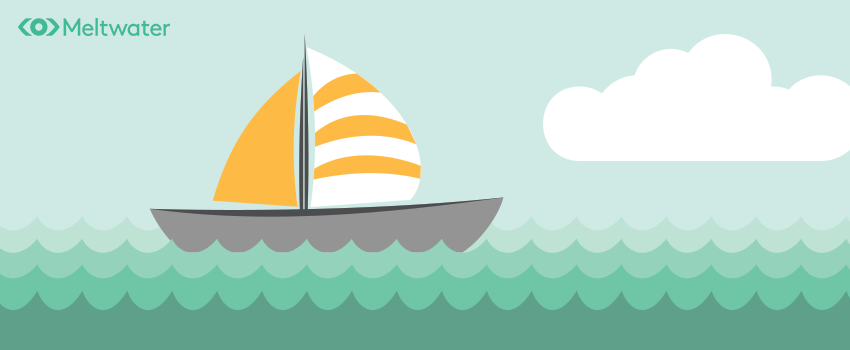 How can a savvy PR pro apply some of the theories of co-opetition to their work? A great deal of the secret lies in being able to read the unwritten cues of businesses to see which one is going in a similar direction as your client, and make sure that they are on your client's radar for partnership. But how can you find this information? Through data analytics. In fact, all great collaboration and cooperation starts with good data. Media intelligence can get you the intel you need to make quick, adaptive decisions about cooperative partners. Once you have the intel you need, you can help your client evaluate the right fit for this challenge.
What happens next? That's where great PR comes in. As once competitive companies move forward, working together for a larger goal, great PR helps tell the story of the partnership to your audience, getting them excited for what's to come. Your social listening tools can help gauge your audience's response and report back, helping you not only get people excited for your new venture, but also helping that new venture stay the course.
If you're interested in dabbling in co-opetition, you can do it easily via social media. Some tips:
Put social searches into your media intelligence platform to learn about competition and find great fits for your needs. Take a few weeks to see how they interact with their employees and clients—culture fit is important when you are talking about cooperating for a common goal.
Use your blog to try soft cooperative projects, like simple guest blogging trade-offs, to see how your customers received the idea of you working with that company.
Conduct social surveys of your users as you move closer to collaboration to see how they think your products align.
Begin A/B testing messaging about the cooperative project on your digital platforms. This will help you see what resonates before you invest heavily.
Give yourself a timeline that is long enough to see results, but short enough for an experiment: consider 3—6 months.