3 Top Omnichannel Strategies
These days, there's a social network for just about everything. As a brand, it can be challenging to add value in a place where attention is hard to come by. Where should your content live? How can you get it in front of your consumers? We've identified three standout brands that teach us how their omnichannel social media strategies strike the right balance.
Lonely Planet
In many ways, social media has become the new search for today's travelers who are hoping to sample a destination before booking a trip. Lonely Planet's strategy makes it easy for vacation seekers to discover the world from behind a screen, using a variety of visual platforms to bring their travel guides to life.
Want to know about a specific place? All it takes is a click. The brand leans on a curated stream of travel photos from its network of writers and photographers to light up their Instagram feed. They also invite fellow travelers to share their experiences by tagging their own content with #lonelyplanet, bringing a community of like-minded people together from around the world through social media.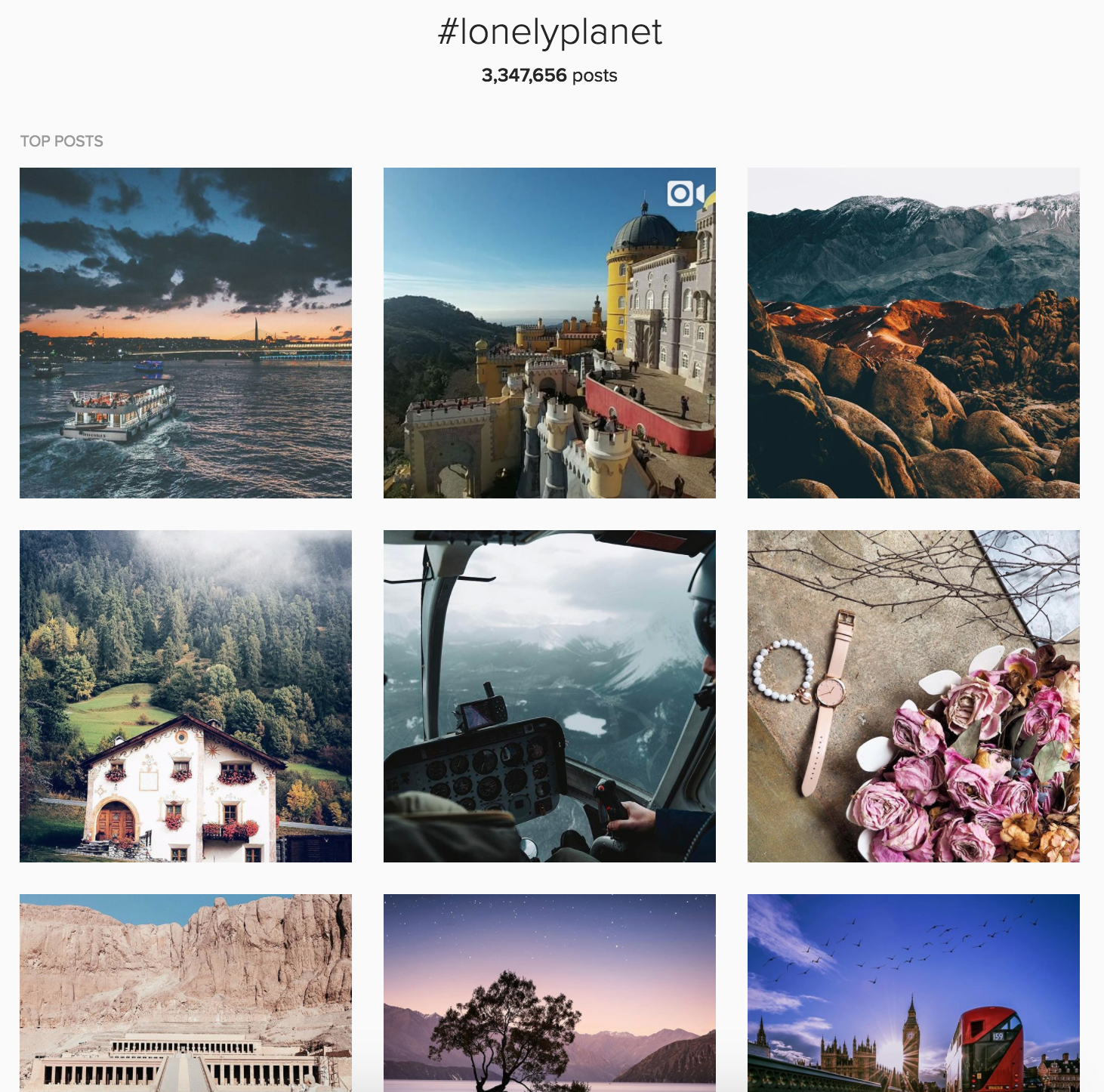 For vacation seekers in search of a more immersive experience, Lonely Planet's YouTube provides an in-depth look.  The sights and sounds come alive as explorers walk the streets of Tokyo, or the Vancouver Granville Island Public Market. Many of the videos are filmed in 360, helping viewers picture themselves in a whole new world.
Much like travel itself, Lonely Planet's social strategy focuses on the discovery, allowing for it on every platform. By leaning on a sense of wonder coupled with a pioneer spirit that motivates world travelers, they've successfully turned desire into action. As a result, 11 million people visit lonelyplanet.com each month to plan (or dream of) trips.
Lowe's Home Improvement
Lowe's makes home improvement cool with their approach to reaching Millennial homeowners, letting the appeal of a personalized DIY project attract a generation who celebrates individuality.
"Content in social has to be entertaining to make consumers want to engage with your brand. It is less about offering instruction for a project they've already started and more about inspiring consumers to take on a new project," said CMO Marci Grebstein.
The brand's Snapchat is a great example of how Lowe's is putting this into practice. A recent campaign took advantage of the "tap to advance" functionality on the platform to let users do things like install tile on a backsplash or build a custom home office nook.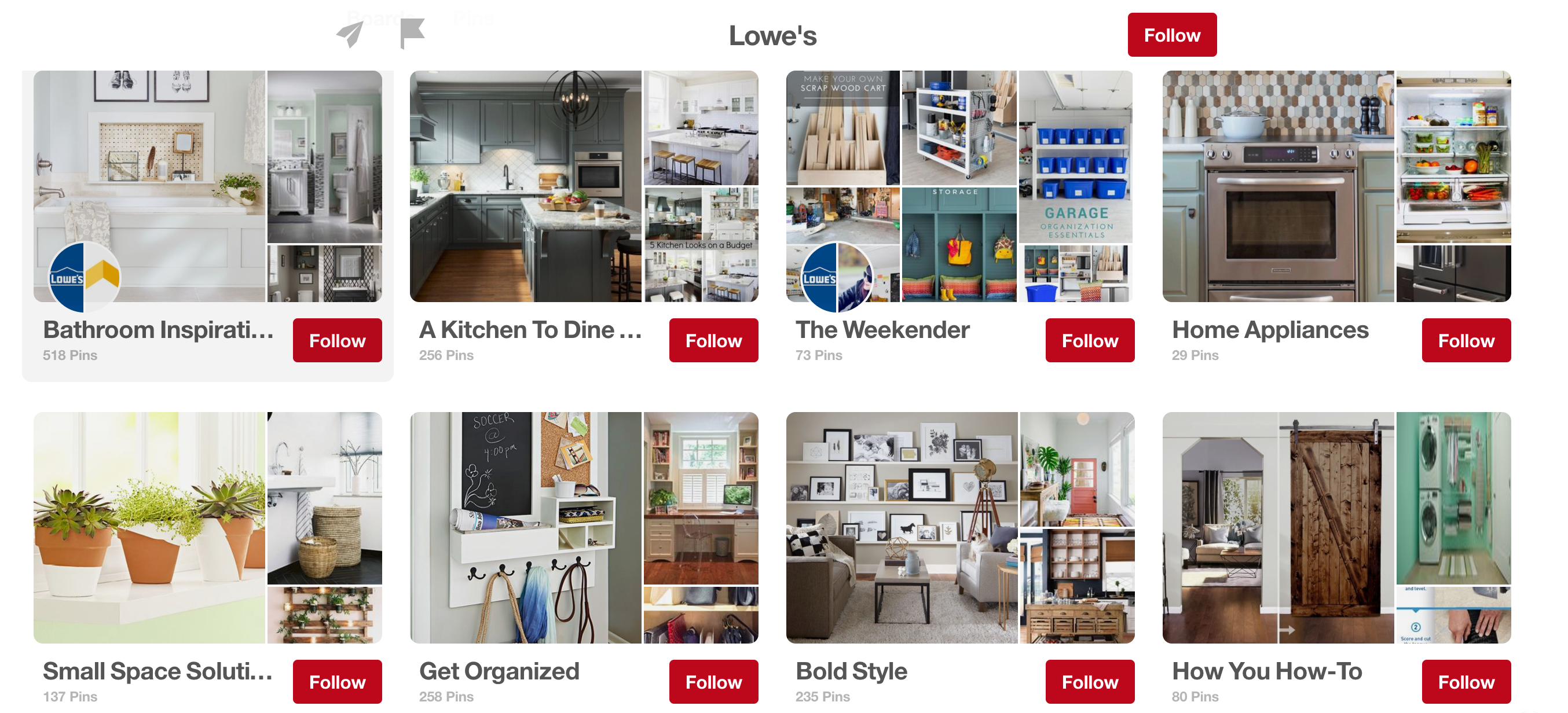 Their Pinterest is another. Lowe's is able to effectively own the conversation about home improvement projects by reaching people who are coming to the platform to seek out new ideas with their searches. They're not forcing ideas to fit the medium; they're letting the medium dictate how their ideas come to life.
Lowe's "Fix in 6" series on Vine, the former 6-second looping video platform was a hit with younger audiences. That momentum didn't shutter with the platform, however. Instead, they've taken what they've learned to leverage Facebook's News Feed algorithm, which favors video. These looping videos pay off the brand's mantra of "Never Stop Improving" by showing how projects enhance homes.
It's one thing to see beautiful before and after project photos; it's another to feel like you can create a project of your own. Lowe's becomes a trusted resource for all things home improvement, always within reach through a post. Their approach is enough to get people int their stores; this year's stock prices have already risen 8% as the retailer prepares for another year of solid performance that has a new generation of home improvers to thank.
Warby Parker
The eyewear startup that changed the face of purchasing glasses has always relied on social media as a central part of its marketing strategy. Though many of us think of a fresh pair of glasses as a purchase we only have to make every so often, Warby's social media makes it clear that wearing glasses is a lifestyle, not just something you do.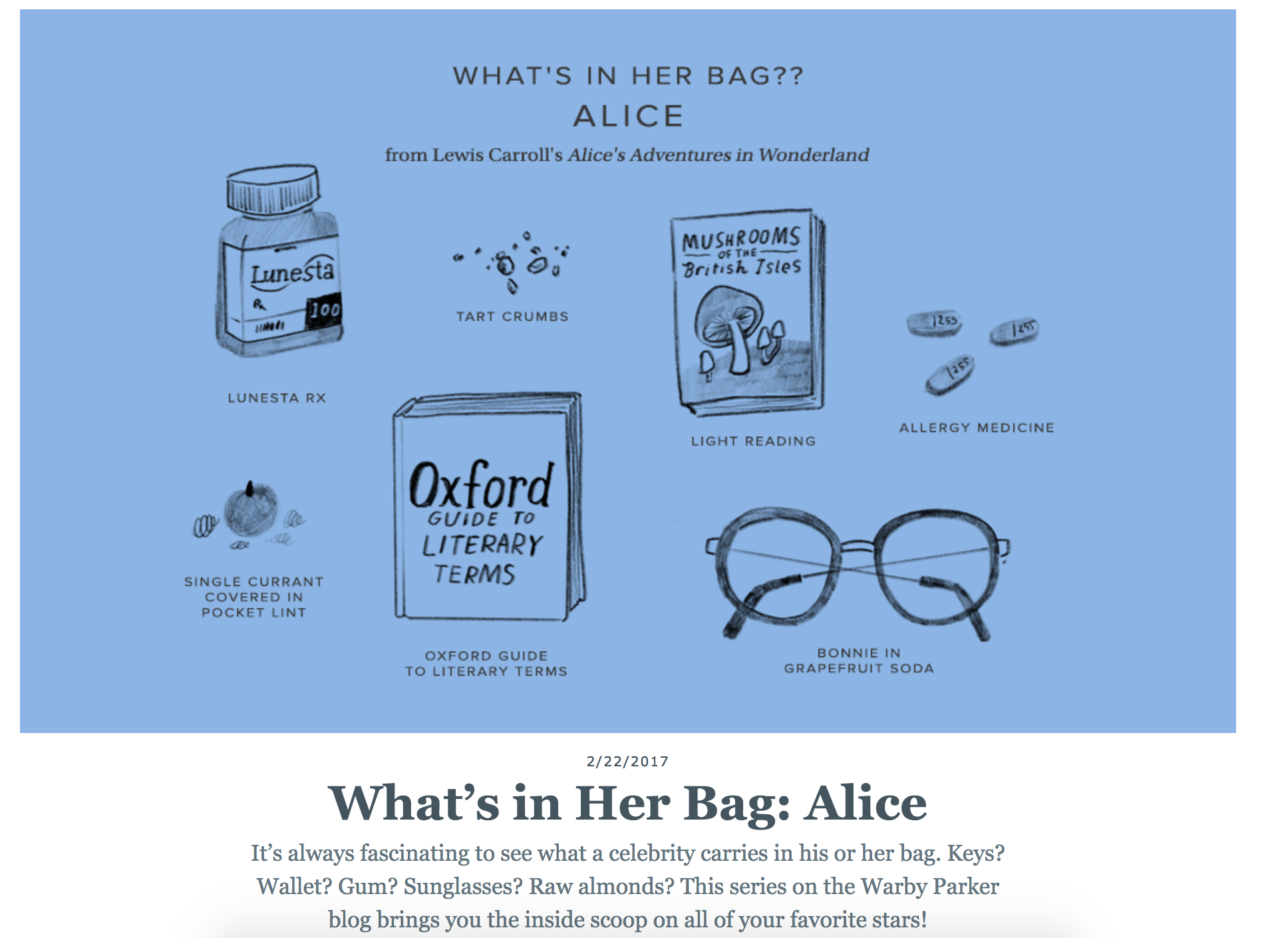 Their young, bookish brand is a perfect fit on Tumblr, where the brand houses its blog, taking what usually sits as a piece of a dot-com site and making it discoverable and interactive by housing it on a social platform. By writing content that centers around creativity and literature, the essence of the brand is captured in a way its audience is already inclined to appreciate.
Platforms like Instagram turn Warby's glasses into the protagonist in a larger lifestyle story. Bright imagery pops in the newsfeed, making each pair of glasses pop in a narrative that's rich with young, fresh faces. Content taps into the platforms creative flair to stand out without ever feeling like an ad.
Their dedicated Twitter handle for customer service, @WarbyParkerHelp, takes any intimidation from buying glasses online away.  They happily take tweets from participants of the Home Try-on program who need advice trying on frames, in addition to resolving the myriad of customer service issues in less than 24 hours. Best of all, their social listening catches all brand mentions, whether a user tags the handle or not. They turn negative experiences into positive interactions so often, much of their feed is full of retweets from happy customers.
Creating a cool brand that resonates with younger audiences is hard. Warby Parker uses social to get a new generation of eyewear enthusiasts excited. In turn, brand advocates have brought word-of-mouth marketing into the digital age by singing Warby's praises across the internet. A recent valuation put Warby Parker at $1.2 billion, which proves that their efforts to champion a new age of eyewear are paying off.
What are the PR takeaways from these brands? Creativity and purpose are the secret sauce that makes a multichannel social media strategy work. For brands, it's all about adding value to the places people already go to make meaningful connections, and understanding your audience so that conversations turn into conversions and brand loyalty.