12 PR Blogs Your Competitors Are Reading (And 3 They Don't Yet Know About)
What's on your to do list today? Measuring the performance of your latest campaign? Writing and customizing pitches? Updating your media lists? Repurposing content? With so much to do, how are we supposed to keep up on the best work being done by colleagues (and competitors)? We're here to take you straight to the sharpest writing, latest best practices, and key examples of what's going on in PR today. In our reading list, we include big media properties like AdWeek as well as small niche blogs, like Solo PR Pro. It's everything we read on a regular basis. Enjoy!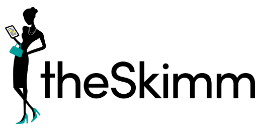 The Skimm
This one's all about the newsletter. Part of the work of PR is knowing what's going on in the world and figuring out how that information fits into your brand messaging. Do current events impact your brand, the answer is most likely "yes." Once a week you get straightforward, factual blurbs about wide-ranging topics. Think of it as the Cliff Notes for important stuff happening in the world right now. You'll get timely takes on everything from Harvey Weinstein's history of sexual harassment, the NBA finals, and explanations of whatever new acronym is popping up in social media.@theskimm followers: 237k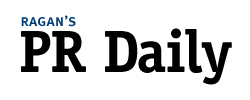 Ragan's PR Daily
Ragan's PR Daily is an industry hub with everything the modern PR pro needs to keep their job skills current. Content runs the gamut of how-tos, videos, ebooks, career development, and think pieces. Recent timely posts include: 3 Lessons from Donna Karan's Gaffe and Tepid Apology and 7 marketing lessons from 'Blade Runner 2049'. Bonus: Ragan also hosts a popular Twitter chat #RaganChat: various writing summits, webinars, and industry awards. @PRDaily followers: 110k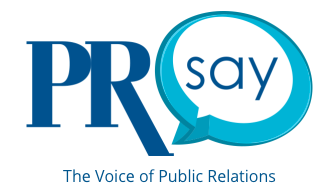 PRSay
PRSay—The Voice of Public Relations is the blog of the US's largest organization of public relations professionals. PRSay's goal is to provide thought leadership and professional development to those looking to succeed in the industry. It's the go-to for anyone looking for a proven path to PR success. We like PRSay so much, we never miss their annual international conference. @prsa followers: 103k

L2inc
L2inc Daily Insights covers the PR industry with an emphasis on brands and how they're competing in the market. Now that China's consumer market is growing, there are also posts that cover Chinese trends and consumer technology innovations. The site shines when it compares campaigns, assessing successes and failures through the lens of data analytics. A sassy editorial tone with well-researched reporting makes it a must and fun read. @l2_digital followers: 89.2k
PR Week blog
The PR Week blog covers breaking news, memes, and controversial PR and marketing campaigns. They're often also the first to point out a new shift in PR practice. As recent article began: "communications evolves at a frantic pace [and] it has never been more important to keep your knowledge, skills, and inspiration up to date to remain on top of your brief."@PRWeekUS followers: 78.2k
AdWeek Social Pro Daily
Social Pro Daily covers the ins-and-outs of social media, doing an impressive job of keeping up with changes in algorithms and use cases for different social media features. They post about 3 new articles per day and have covered practical topics such as Instagram: Here's How to Automatically Share Your Instagram Story to Your Facebook Story
and Facebook IQ Shared Some Research for You to Snack On. The site is timely and actionable. If you want to get the most out of the social media tools you use daily, there's no better resource. @SocialProDaily followers: 68.7k

Influence and Co.
Influence and Co. is full of slick reads about real-world PR problems and trend reports on high-concept marketing tactics. Savvy blog post titles like Three Simple Ways to Sound Brand Your Podcast and Hook, Line, and Sinker: Why PR Needs Content Marketing for a Complete Sell will get you clicking. @InfluenceandCo followers: 62.2k
Ketchum
Publishing three blog posts a week, Ketchum shares their insights as an international award-winning agency. Topics cover emerging trends in the industries where they have expertise, managing influencer relationships, creating a comprehensive PR strategy, and working as a distributed comms team. Their vast knowledge stems from their 94 years of winning PR relationships.@KetchumPR followers: 55.4k
Stratechery
Ben Thompson spent his career developing public awareness and branding strategies for Apple, Microsoft, and Automattic. Reading his insights feels like you're getting VIP information. The site operates on a unique "freemium" subscription plan, but the jam-packed analytical posts and daily updates (delivered via emails) will make you the smartest person at happy hour. @stratechery followers: 45.4k

PR Couture
PR Couture is a fashion industry hub, or as they say, "haute spot," for publicists, marketers, designers and brands. Not for the PR student, it aims to keep those already in the know up-to-date in the fashion industry. Beyond their fashion-focused media lists, they sell books and templates to help small PR agencies make a big impression on a tiny budget. The blog is brimming with well-penned career advice, how-to resources, shoutouts to successful campaigns, job listings, and insider links for fashion on social. Recent posts include posts about an inspiring pop-up hotel campaign and brand lessons from clothing brand, Outdoor Voices. @prcouture followers: 45.4k
The Holmes Report
Trends, news, industry reports, podcasts, videos, and long form articles. They specialize in industry news. Their Agency Playbook (fka Agency Directory) is the PR industry's most comprehensive listing of firms from every region and specialty; it's an invaluable guide for keeping up on partnerships and researching PR verticals.@holmesreport followers: 22.7k

Spin Sucks
Spin Sucks is for both PR students and professionals. The majority of posts are penned by Gini Dietrich, founder and CEO of Arment Dietrich, an integrated marketing communications firm. There are also posts from guest bloggers, who share perspectives on topics such as using hashtags, SnapChat, or competition within the PR space. Spin Sucks wins awards due to fun sections like Gin and Topics with weekly meme-able videos from around the Internet; and the Spin Sucks Inquisition, which interviews marketing and PR professionals from across the industry. @SpinSucks followers: 19.1k
A Few Surprises
For an extra edge, drop into these resources. The freshest insights sometimes comes from less expected places.

Public Relations on Reddit
This seven-year-old sub-reddit is dedicated to questions about the PR industry. Submissions consist of interesting PR-related articles or posts with questions or discussions for the community. While there's no self promotion, it's a great resource for those who are starting out in their careers or are solo PR pros looking to crowdsource some advice from their online community. Recent questions include:
Help me brainstorm the various technologies PR pros can use to do PR? I have a good list so far, what am I missing?
What are the common reasons that PR people ignore journalists?
Career change – Journalism to PR. @reddit followers: 512k
Solo PR Pro
Solo PR Pro provides the tools, education, advocacy, and community resources needed for communications consultants to succeed and grow. They support the one-person PR agency in their quest for profitability and independence. Recent timely and actionable posts include: Communications in the Era of Mass Violence, Fake News and Trolls and Prepare Your Business for Disaster, addressing natural disasters like the recent hurricanes that hit the US south and islands. An invaluable resource for solo pros, they also have a growing Twitter chat using #SoloPR on the 2nd and 4th Wednesdays of the month at 1pm ET. @SoloPR followers: 1810; @KarenSwim followers: 14.5k
#ContentChat
On Mondays at 12noon PT, you can rely on the fact that on the west coast, the sun will be directly above you and that Erika Heald will be holding her weekly Content Chat on Twitter. Recent topics have included: the role of emotions in viral content and building exceptional community experiences. Heald stacks the decks in Twitter chatter favor by having PR and marketing industry insiders on hand to take part in the conversation. You might recognize names such as Heidi Cohen at @heidicohen and Amanda Milligan at @FractlAgency. Heald is herself a skilled marketing consultant and social media influencer as a Sprout Allstar and Gluten Free food blogger. And even if you don't recognize her name, you probably know a few of her former employers, Anaplan, Achievers, and Highwire PR. @SFerika, followers: 8.5k